Hello and welcome!
I'm Amity Hook-Sopko, the Editor and Publisher of Green Child. After being a contributor to Green Child's digital magazine, I took over the editor role in Spring of 2012.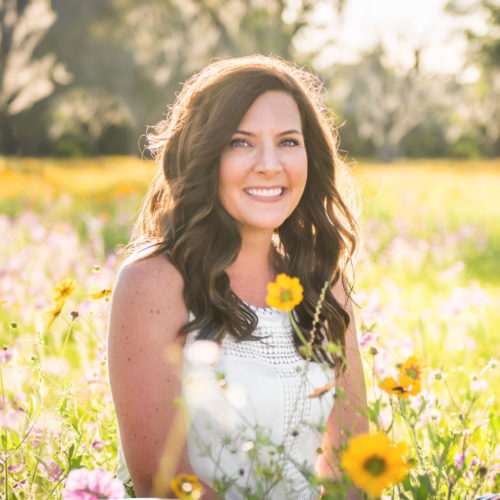 Pulling together that first issue was a dream come true. I had more ideas than our little team could possibly fit into one issue. But there we were – long days and late nights after our kids went to bed, embracing the challenges and wondering if we were going to mess it up. Not to mention the privilege of (and a huge dose of nerves that came along with) interviewing celebrities like Jessica Alba and Mayim Bialik.
In the 11 years since then, I've been honored to work with hundreds of natural parenting experts, leaders in green living, holistic wellness specialists, and amazing parents who are trying their best to raise healthy, compassionate kids in a complicated world.
I'm so happy you found us!
While my own children are much taller than me now, I still remember the joys and challenges of every stage of mothering. My passion for issues like listening to mothers, breastfeeding, babywearing, and helping our kids avoid toxins are as strong as ever.
My free time generally involves my husband and our two sons. We love spending time outside – me in my garden or with the family at the beach or on our paddleboards. Our family enjoys sports, especially baseball. The kids and I love movies, and my younger son is also involved in theater and improv. Last year, we saw Hadestown and Beetlejuice on Broadway.
You'll often find me either reading a book or listening to an audiobook. Some people's most used app is a social media one. Mine is Libby – the public library's free app.
If you have a question or a topic you'd like us to cover, please contact me. Or if you'd just like to keep up with what's going on in the Green Child world and hear from me regularly, get our weekly email.
Amity Hook-Sopko's Experience
I have a Bachelor's Degree in Journalism and Political Science from Western Kentucky University.
I've been interviewed or have written guest features for NY Magazine, Washington Post, US Magazine, Earth 911, MSN, Yahoo News, Parents, Huffington Post, Scary Mommy, She Knows, American Kennel Club, Lifehacker, and Bob Vila.
Between college and my role at Green Child, I spent 12 years in corporate sales and marketing for a Fortune 500 company. In sales, I traveled and worked with brands like Target and JCPenney. I later served as the Director of Marketing for an apparel company.
Before that, I paid my way through college via a summer job at an aluminum factory. Spending my summers in a sweaty factory on swing shift and wearing steel toed boots while my friends went to pool parties definitely built a strong work ethic that I carry to this day.
Reader Favorites by Amity
These are a few of the articles I've written that resonate most with parents.
Learning to Trust Your Instincts as a Parent
Mantras to Help You Through the Hard Days
Moms Agree: It's Time to Say Goodbye to the Goodie Bag
Again, I'm so glad you're here. I hope you find what you need to help you along your natural parenting journey, but if you need any help – just ask!
Contact Amity
You can email me: [email protected] or message me via LinkedIn.