Moms Agree: It's Time to Say Goodbye to the Goodie Bag
"As far as I can tell, there's nothing 'good' about that goodie bag…"
Leaving a pizza-arcade birthday party, we overheard a grandma say this to her grandson as the Chinese yoyo favor ripped after the the first few times he used it.
My husband and I couldn't help but laugh. We've thought the same thing plenty of times since our oldest son hit the birthday party circuit. He thinks the goodie bag is usually a waste of money, while I tend to be more concerned about toy safety and environmental impact.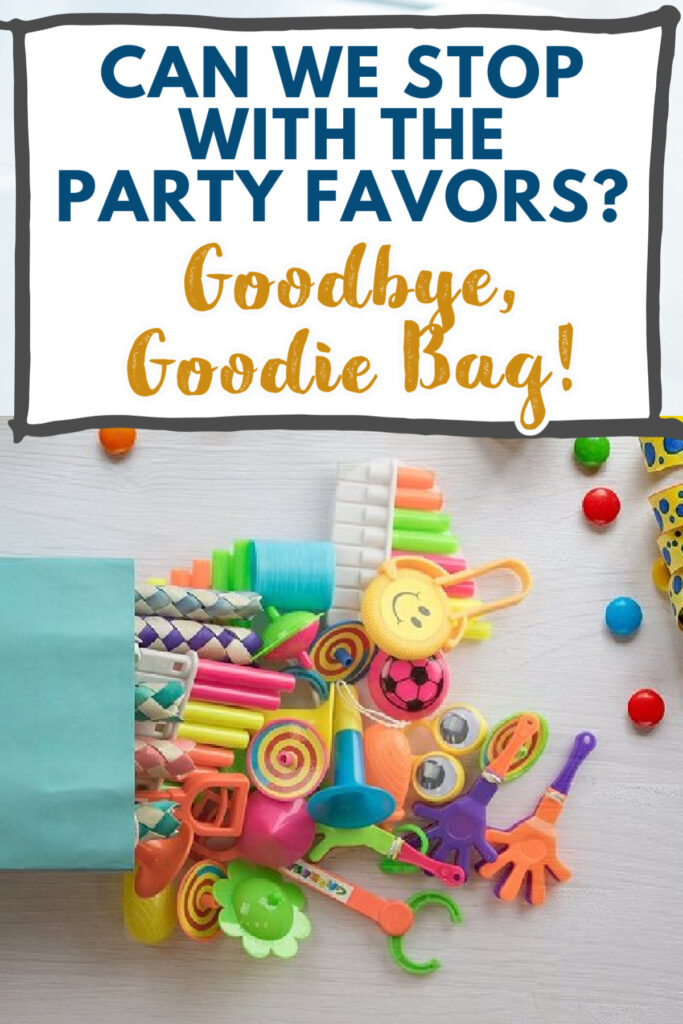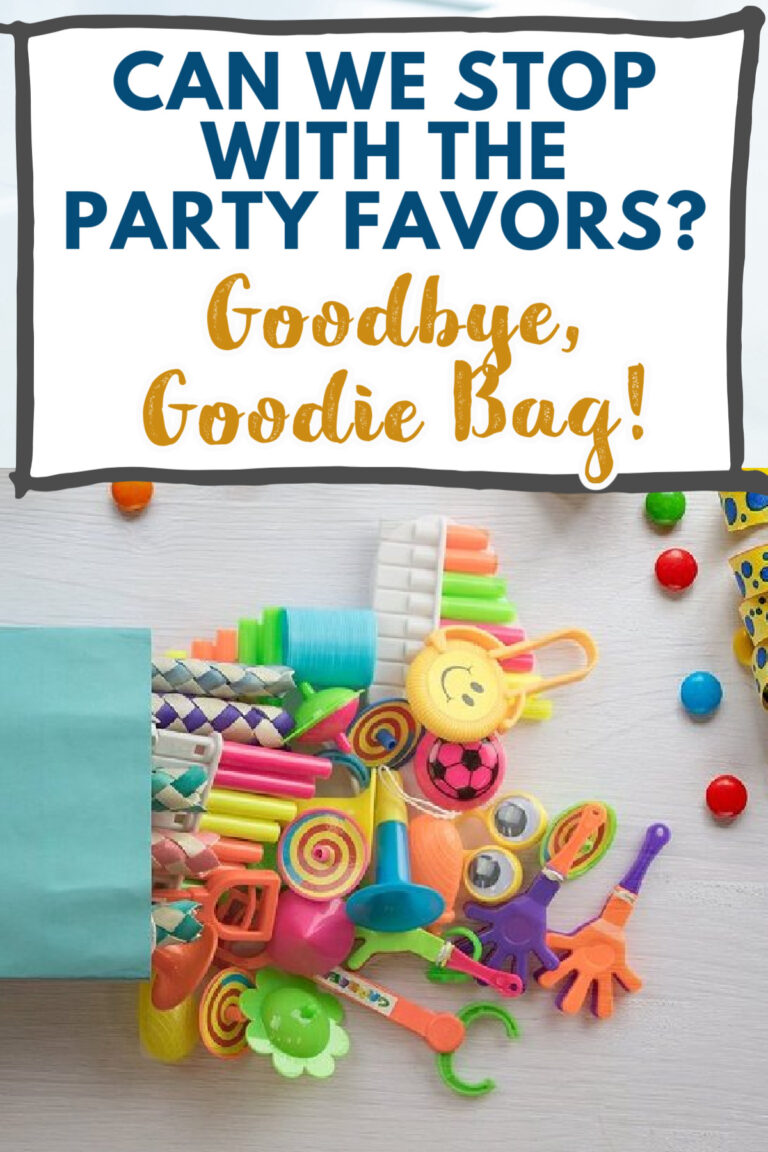 Most party favor bags are filled with junk.
The last one our boys received had a glitter-sticky-hand, plastic lips that whistle, a sheet of tattoos, a bouncy ball, a toy dinosaur, a tiny plastic jug of bubbles, and a squishy rubber ducky. Everything was made in China… talk about increasing a party's environmental footprint.
These plastics are not exactly the kind you want anywhere near your child's mouth.
And that sticky hand got covered in cat hair the minute we got home ?
What's the Goal of a Goodie Bag?
As parents, we want to thank the children who came to celebrate our child's special day (and their parents for bringing them).
But sometimes we fall into "more is better" thinking. Nobody thinks twice when party favors break or end up at the bottom of the toy box. In fact, that's what we expect them to do.
Is giving out plastic bags of plastic junk a proper way to express our gratitude?
Most kids don't need anymore tiny, temporary toys. And most parents don't actually enjoy picking them out and paying for them after buying food and decorations for a party.
It's Okay Not to Give Out a Party Favor
It's really okay to say goodbye to the goodie bag. It's as simple as that.
You can make the decision and not feel a bit of guilt about it. You might be nervous about starting the trend but most of the other parents will gladly follow your lead.
Part of teaching your own child how to be a good steward of the planet is not consuming unnecessary items. And part of hosting an eco-friendly party is cutting back on waste.
Alternatives to Goodie Bags
What if your child's classmates or social circle always does a party favor? If you really don't feel comfortable bucking the trend, you can choose a meaningful or useful favor.
If you need a few ideas for inspiration, try these:
Host an Activity Party
Experience parties can make not only a memory, but often your child leaves with something they helped create. Even if there's nothing to bring home, you can take pictures of each child participating in the activity and have them printed or framed as the favor.
Some of these ideas can be done at home. Others are location party ideas. Some will automatically have a take home item, and the others – the experience IS the favor.
Make friendship bracelets together
Go to a roller skating rink
Pottery party – kids can take home their work of art
Go bowling
Visit your local animal shelter and donate time, food, or toys for the dogs and cats
Tour a botanical garden – take seeds to plant at home
Play mini golf
Tie Dye T-shirt party – use a kit or try DIY natural vegetable dyes (beets, spinach, turmeric and red cabbage)
Tour your local fire station
Volunteer for a park or beach clean up
Goodie Bags / Party Favors That Aren't Junk
I recently heard a mom talking about how her own children treat junky toys in a rough manner. But when she gives them a handmade item or something precious like a seashell, they instinctively treat it like a treasure.
Here are some party favors that are useful, green, or creative:
Packets of wildflower seeds
Pocket size crystals
Sidewalk chalk
Small succulent plants
Books – You can often find $1 or $2 books at discount stores. Or if your child's school participates in Scholastic, you can buy multi-packs and split them up.
Art supplies – Crayons, markers, or eco-friendly paints and play-dough are favors that encourage a child's creativity.
Tell us! How freeing / guilt-inducing is the idea of no goodie bags at your child's next party?