The More You Know Eco: The Ian Somerhalder Foundation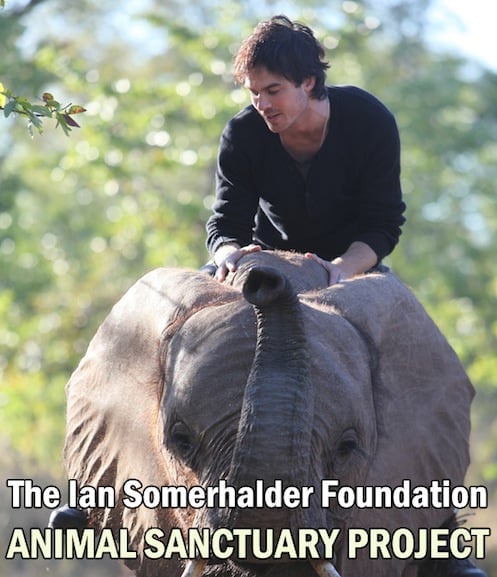 His bad boy alter ego, Damon Salvatore, may have spent the last century breaking hearts and compelling minds on the hit show, "The Vampire Diaries," but in real life, actor Ian Somerhalder takes a more subtle approach to influencing minds and actions.
While some celebrities are vacationing at the hot spot of the moment, when Somerhalder isn't filming, you'll find him…
Volunteering at St. Tammany Humane Society in his hometown
Testifying before Congress on behalf of species conservation
Working with portable energy company, Go Green Mobile Power, to supply Hollywood sets with alternative energy mobile generators
Starting a Change.org petition to fight animal cruelty
Finding homes for stray kittens on set
When the Gulf oil spill devastated his home state of Louisiana, Somerhalder did more than just tweet about the crisis.  He visited in person to help with cleanup efforts.
"I grew up in that bayou, in those marshes. Having fished all the coastline in Louisiana and Mississippi, I know how delicate that ecosystem is. The thought of that oil sinking into the root systems of those plants, killing the oysters, crabs and shrimp, sends chills down your spine. I had to be there now."
It's no wonder he needed an organization to help follow through on all his environmental efforts.
In 2010, the Ian Somerhalder Foundation was created, with the mission to "empower, educate, and collaborate with people and projects that positively impact the planet and its creatures."
The ISF Animal Sanctuary Project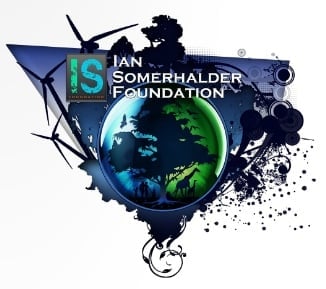 Now, the IS Foundation plans to open an Animal Sanctuary where abandoned and mistreated animals have the opportunity to be sheltered and healed.
The key component to the healing process?  Involving children with behavioral issues, specifically bullying, as active participants.
The Animal Sanctuary will present an opportunity for these children to learn leadership and nurturing skills by taking care of abused and neglected animals.
In Ian's words,
"I'm so tired of the lack of compassion in our world and watching kids grow up in it.  If we can give animals a home, we can also take kids who have behavioral issues… bullying other kids, and bring them together to learn compassion from one another.  If you have compassion for an animal, then you'll ultimately have compassion for another human being."
If you'd like to help make the Animal Sanctuary a reality, visit ISFoundation online to find out how you can volunteer, donate, or get involved.
You'll find this full spread… plus more ways to get kids involved for World Animal Day, celebrate a Green Halloween, healthy seasonal recipes, and much more in the Fall 2012 issue of Green Child Magazine.