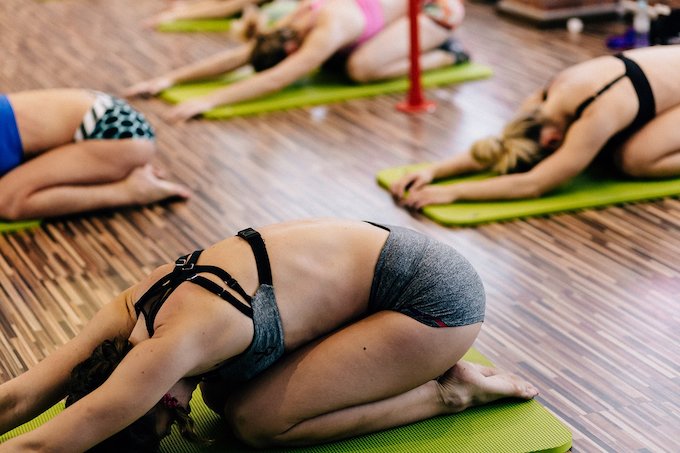 Every yogi knows… the hardest part of a Yoga practice is showing up.
But if you're a beginner, you may have questions about which type of practice is right for you. Let's get familiar with the different types, so you can decide which one to "show up" for.
Yoga was invented 5,000 years ago by ancient Indians who wanted to deepen their meditation practice. It is not a religion. The point of Yoga is not to contort yourself into pretzel positions, or devote yourself to a certain god. It is meant to move the body with the breath so it will not be a restless distraction to the mind when meditating.
At the same time, an appealing side effect is the physical and mental benefits. Many people love Yoga because it is their time for themselves. It makes life more spacious, clear, and calm. You gain more balance, strength and agility, while the stretching, holding and dynamic movement of Yoga tones muscles making them lean and healthy.
It is important to distinguish between the different types according to what you want from a Yoga practice. Here are the most popular types, and why they appeal to certain people.
Anusara: A practice that usually revolves around a heart oriented theme. The teachers look for the good in all things, especially within their students and themselves. The practice is committed to helping build self esteem while integrating playfulness in a light-hearted environment. This practice is ideal for those who like to use their Yoga practice for spiritual as well as physical growth.
Ashtanga Yoga: This is a system of Yoga that is a modern adaptation of classical Indian Yoga. It is a more rigorous, and strict practice. Traditionally Ashtanga is taught in a format with each practitioner moving through the series at his or her own pace. Now, many Yoga schools offer led Ashtanga classes for all levels. This practice is ideal for those who want a stricter, traditional, structured and challenging Yoga practice.
Hatha Yoga: Hatha Yoga is a general term meaning a type of Yoga that holds a certain pose for many breaths. Most classes in the West can be classified as Hatha Yoga. If a class is described as Hatha, it will most likely be friendly towards beginners.
Hot Yoga: A series composed of 90 minutes, 26 postures 2 breathing exercises practiced in a hot room. No matter when or where you go, most hot Yoga classes consist of the same sequence of postures every time. The idea is that you see your body change while the postures do not. Because of this, it is a great style of Yoga for beginners. There is major sweating involved, which helps detox the body and can help you lose weight, and the heat is ideal for people who want more flexibility. You may have heard this practice referred to as Bikram Yoga, but most studios have transitioned away from founder Bikram Choudhury, who turned out to be not such a great person.
Iyengar Yoga: In an Iyengar class, you move through a handful of Yoga postures, and hold them in the correct alignment for long periods of time. The teachers must undergo an extensive training, so it is good for someone seriously interested in Yoga or anyone with chronic pain or specific injury they are healing.
Kundalini Yoga: In Kundalini Yoga, the emphasis is on the breath and various breathing techniques in conjunction with the Yoga posture. The main theme of this style of Yoga is to help the energy in the lower body move upward. Because it is rooted in energy and the chakras, it can be viewed as more of a mystical style of Yoga. It can also be a mentally and physically challenging class. It would be a great practice for anyone who feels like they are stagnant in life or could use some cleansing.
Power Yoga: Many people associate this style of Yoga with a workout, as it flows with an energetic pace. Each class will vary from teacher to teacher. This is an ideal class for someone who is already fairly physically fit, enjoys a challenge, and wants minimal chanting and meditation.
Yin/Restorative Yoga: A style of Yoga that strives to achieve physical, mental and emotional relaxation with the use of props to help you melt into relaxing poses. Each restorative pose is meant to be held for a couple minutes. This is an ideal practice for beginners or anyone who wants Yoga to be a relaxing experience.
Vinyasa Yoga: Similar to Power Yoga, It is an energetic flow. You change postures each couple of breaths by flowing from one posture to another. Usually set to music, this style of Yoga is different every time and can be a challenging way to use Yoga to gain strength, flexibility and coordination. This is a good for people who like to move and like a challenge.
Viniyoga/Yoga Therapy: This is specific to healing a certain injury. The sequences are designed with safety and anatomic principles in mind. These classes are slower paced, with the goal of empowering individuals to progress toward improved health. This is an ideal class for someone recovering from illness or injury and/or beginners who want to take it slow.
Now that you have a better idea of the different types, how should you prepare for your first Yoga class?
Do not eat at least 2 hours before Yoga.
Arrive at least 15 minutes early.
Especially for a hot Yoga class, arrive hydrated and with water in hand.
Wear comfortable clothing that you can move in. Not too loose fitting.
You will need a Yoga mat. You can bring your own or some studios have a rental service.
Let the teacher know about any injuries or concerns before the class starts.
All Yoga is designed to open your heart and help you experience peace. Everyone must start somewhere; wherever you are is where you will begin. It's all about taking time out for yourself, and with consistency, your Yoga practice will evolve at a pace that is best for you.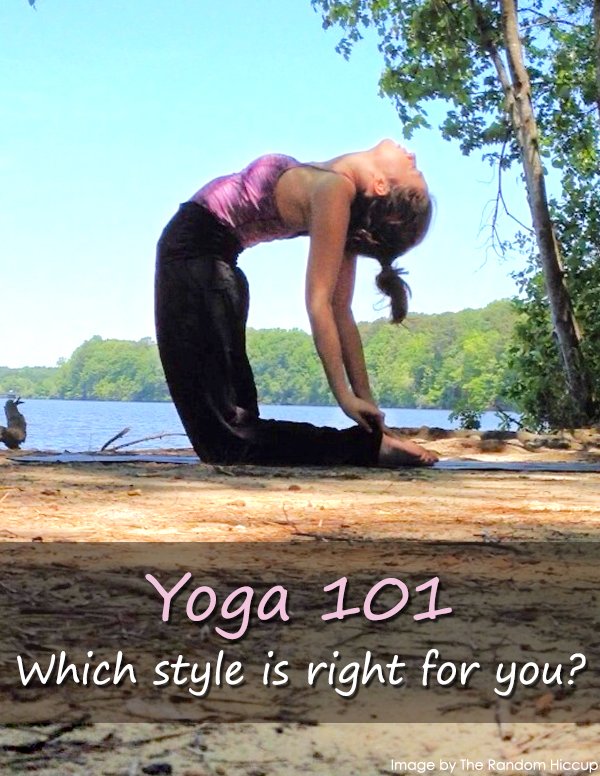 Article by Alana Bray of Yoga Bound
Image by The Random Hiccup

Latest posts by Green Child Magazine
(see all)