5 Tips for Growing Your Own Vegetable Seedlings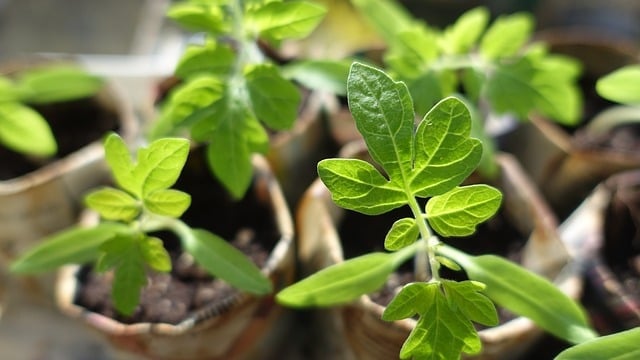 Growing your own food is not only healthy but a great way to teach your children where their food comes from. I have been an avid (no an obsessed) gardener for more than five years.
Children love to snack on food from plants. In fact, my youngest son is in charge of picking the ripe blueberries in my garden. Funny thing is very few blueberries make it into the house! So, how can you share a food experience with your children? Start by growing your own seedlings! Here are my top five tips to growing your own seedlings.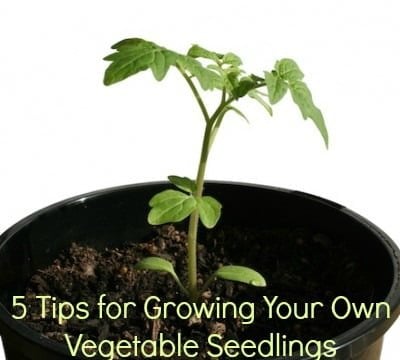 Tip #1: What to Grow
Heirloom Seeds
I only grow heirloom seeds, which tend to be seeds from plant varieties that are at least 40 to 50 years old. The beauty of heirloom seeds is you can save the seed, and next year, you will be assured of growing the same plant. In addition, heirloom seeds are not genetically altered. Many heirloom plants are so different than what you see in the grocery store. I grow a round lemon color cucumber which is amazing.
There are multiple sources to buy heirloom, organic seeds. Here are just a few to get you started: Baker Heirloom Seeds, Heirloom Seeds, and Sustainable Seed Co. Note, not all heirloom seeds are organic. Look for a designation that they are in fact organic or call the company for verification.
Buy What Grows in your Zone
Buy only seeds for your climate zone. For four years, I have struggled growing Rosa Blanco eggplant. One year I harvested one eggplant. Other years, the plants looked stunted. Finally, an experienced gardener told me that this variety would never prosper in my zone since my growing season was too short. If you are a completely new gardener, check with your county extension as to which vegetables and varieties will grow best in your area. Be sure to tell them how much sun your garden will receive daily.
Tip #2: Make Your Own Soilless Mix
Use a soilless potting mix for growing your seedlings. The University of Vermont Extension explains that a soilless mix will help prevent a variety of diseases which are harbored in mixes containing soil. Items such as peat moss or coir are the base of the mix. Find out how to make your own soilless mix.
Alternatively, you can buy peat moss pods at your local plant store or an organic potting mix such as Espoma® Organic Potting Mix with Myco-Tone or Dr. Earth potting soil.
Tip #3: Buy a Seed Starter or Create Your Own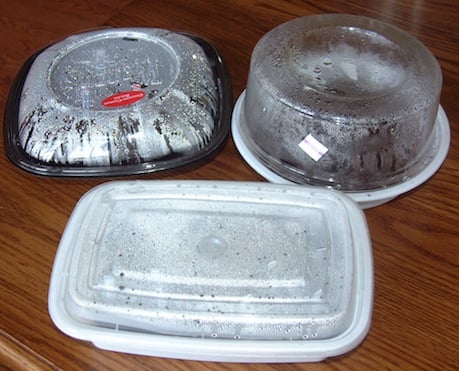 When I started, I purchased a seed starter, pictured above. The kit comes with soilless peat moss pods and a plastic cover to hold in the moisture. I have reused mine year after year and just replace the peat moss pods.
If you want to make your own pots, you can use egg shells, toilet paper rolls, newspaper, or yogurt cups. Make sure you have good drainage if you use yogurt cups. Simply put four holes in the bottom.
Tip #4: Keep them Moist
The best way to kill a seedling is over water or under water. I am guilty as charged on both counts. I use my plastic lid from my seed starter kit to create a greenhouse. Seedlings love moisture and humidity.
However, you don't need to buy a seed starter like mine. In the past, I have used plastic salad dishes from fast food places or carry out dishes. You can even use old plastic clear bags to drape over the seedlings. I remove the covers when the seedling have four leaves or are pushing up against the top of my mini greenhouse.
What happens when the surface of the seedlings look dry? Water the seedlings from the bottom. I put water in my seed starter so the pods can suck up the water. If I can't, I use a baster to lightly water the plants.
Tip #5: Provide Sunlight or Growing Light
Seedlings typically need 12-15 hours of light as well as warmth to grow. Place your seedling near a warm South facing window and periodically turn the containers. Otherwise, your seedlings will get leggy and scrawny looking. Personally, I found that placing the seedlings under cabinet lights at night helps them grow strong.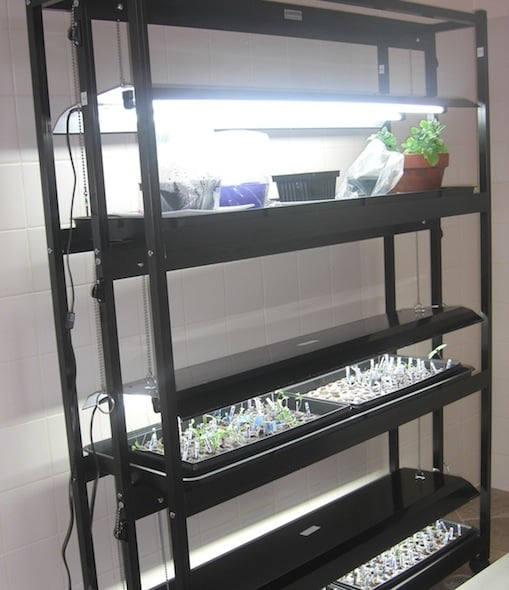 Since I grow so many seedlings, I ended up buying a fluorescent light plant stand. The stands come in various sizes. Or you can make your own light stand.
Now that I have you excited about plopping fresh cherry tomatoes in your mouth, start looking online for the seeds you want to grow. You don't have to spend an arm and a leg. Consider forming a seed exchange with neighbors or school friends. Alternatively, look for free seeds on seed exchanges such as Heirloom Seed Swap.
Now, start seeding!