Linda Åkeson McGurk is a Swedish American writer and author of the parenting memoir There's No Such Thing As Bad Weather: A Scandinavian Mom's Secrets for Raising Healthy, Resilient, and Confident Kids (from Friluftsliv to Hygge) which was published by Simon & Schuster in 2017 to critical acclaim.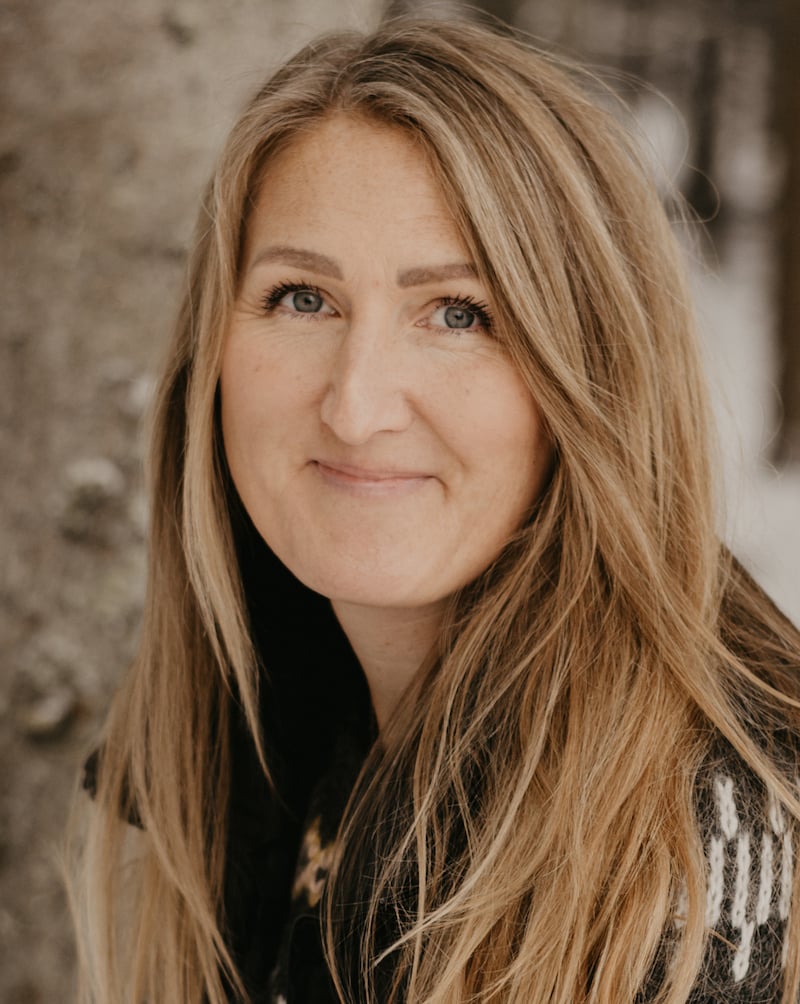 Her second book, The Open-Air Life: Discover the Nordic Art of Friluftsliv and Connect with Nature Every Day was published by Penguin Random House in 2022.
McGurk is a passionate advocate for the Nordic outdoor tradition friluftsliv and believes that the best childhood memories are created outside, while jumping in puddles, digging in dirt, catching bugs and climbing trees.
She is the mother of two and the founder of the blog Rain or Shine Mamma, a resource where parents and other caregivers find tips and inspiration for outdoor play every day, regardless of the weather.
When Swedish-born Linda moved to Indiana with her family, she realized her outdoorsy ways were not the norm. In Sweden, children play outside year round, regardless of the weather.
In American preschool her children were drilled on academic skills, while their Scandinavian peers were catching frogs and learning how to compost.
Struggling to fit in, Linda turned to her own childhood for answers and embarked on a journey to Sweden with her children. Her books explore how the Scandinavian culture could hold the key to raising healthy, resilient, and confident children in the U.S.
When she is not working, she is usually found sauntering around the pine forests near her home in southwestern Sweden, where she lives with her two daughters, husband, and two bonus daughters.
Expertise
McGurk and her books have been featured in several other leading American magazines, newspapers and online sites. They include The Wall Street Journal, The New York Times, The New York Post, Huffington Post, Psychology Today, Orion Magazine, Slate Magazine, TreeHugger, ScaryMommy and many more.
Her own writings about Scandinavian parenting have appeared in publications across the world, including Time.com and Parents.com.
Reader Favorites by Linda
Here are some of Linda's most popular articles here on Green Child:
Connecting Children With Nature Through the Nordic Art of Friluftsliv
Survival Skills Every Child Should Know
The Benefits of Forest Schools
Contact Linda
Find Linda's books at the author section of her website. For speaking, podcasts, or general inquiries, you can email her at Linda@lindamcgurk.com.
You can also follow Linda on these platforms:
Linda McGurk LinkedIn
Rain or Shine Mamma on Instagram
Rain or Shine Mamma on Facebook