Composting 101: How to Make a Compost Pile
If you're someone who throws leftover food into the garbage while wishing you knew how to make a compost pile, you'll be pleased to know that setting up a composting system at home isn't as much work as it sounds.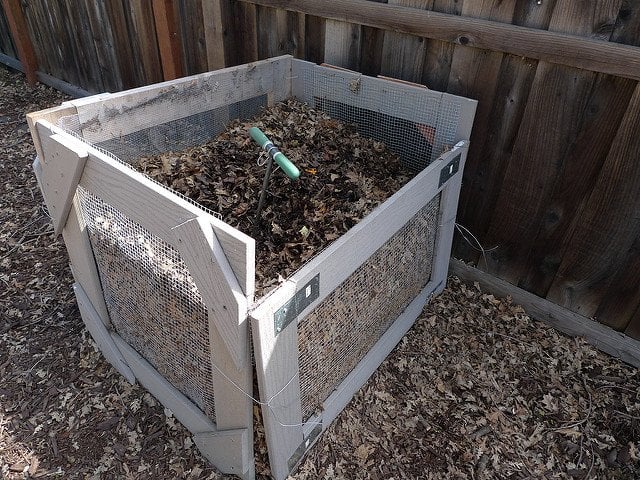 Using your own compost in your garden is like having your own full circle operation. The organic peel from the banana your child ate now goes into the ground to nourish your next round of homegrown vegetables. Not only does composting keep you from . needing chemical-based fertilizers, it also helps fight climate change.
Food waste in landfills generates methane, a potent greenhouse gas. By composting wasted food, methane emissions are significantly reduced (source).
COMPOST PILE PREP
Start by clearing the perfect patch of ground by:
Choosing a space away from trees or fast growing vines as the roots of these plants can enter the compost pile and take away much needed nutrients.
Removing weeds from the area you are going to make into your compost pile so the seeds from the weeds don't germinate when you lay your compost on your garden beds.
Identifying a space which is slightly elevated so that it will have good drainage.
Positioning your compost pile away from the house and shed as the pile can attract insects.
Placing your compost pile away from a wooden fence or deck as the compost can stain and rot wood.
Related: How to Compost with Worms
BUILD THE COMPOST PILE
If you are building a large compost pile, put in pathways approximately every few feet, so you can move around with a wheelbarrow.
Line the path with ground cloth or landscape fabric to stop it being invaded by roots from other trees.
If you see burrowing animals in your area such as moles or groundhogs, line the bottom of your compost pile with chicken wire.
START ADDING KITCHEN & GARDEN WASTE
Gather separate piles of green and brown waste
Green waste is high in nitrogen and includes things like vegetable scraps and grass clippings, and manure from animals.
Brown waste has a high carbon content and includes things like leaves, dry grass and twigs.
There are also a number of simple tools you can use to help you manage and maintain your compost pile, and help you create the best organic matter in the neighborhood: