The author of our guided meditation scripts for kids, Mellisa Dormoy, is a Certified NGH Hypnotherapist, meditation teacher/trainer, and best-selling author. She co-created the kids' meditation app, Piku Calm Kids.
Mellisa is also a certified Law of Attraction Coach through Dr. Joe Vitale. She is trilingual and volunteers her extra time as an EMT & Dispatcher in Westfield, NJ. She recently became a certified 911 operator. Using her Stress Management training, she loves to serve people in stressful situations.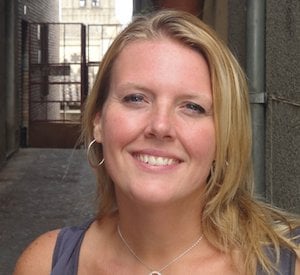 She describes her passions, "I absolutely love my work and it's my heartfelt mission to help people connect with their true selves, clarify their sense of purpose and get through the rough patches of life. I love nature, personal development, children, self & spiritual awareness & open mindedness."
Mellisa has worked in the holistic arts field for 20 years and as a hypnotherapist just as long. Before becoming a Certified Hypnotherapist through the NGH, first in Paris, France then in NYC, she owned a life coaching business and a natural therapies school in Europe teaching classes and giving workshops.
Experience
Mellisa Dormoy's experience and qualifications include:
BA in Psychology from Excelsior College in NY
Graduate credits from La Sorbonne University in Paris
Numerous specialized certifications including Hypnosis Certification NGH, Guided Imagery, Past Life Regression Therapy, PTSD, Stress Reduction, Pediatric Hypnosis, NLP, LOA and Reiki Master Teacher.
Reader Favorites by Mellisa Dormoy
Kids' Meditation for Sleep: The Sleepy Seahorse
Autumn Leaf on a Gentle Breeze Meditation