Back to School 2021: What Will the New Normal Look Like for Students This Year?
As a parent and an educator, this year has offered up a myriad of challenges. From fostering my daughter's online and hybrid learning, to ensuring her physical and emotional well being, while also co-teaching students at my school, this past year has been difficult. Back to School 2021 is going to look different from previous starts of the school year. So, how can we prepare ourselves and our children?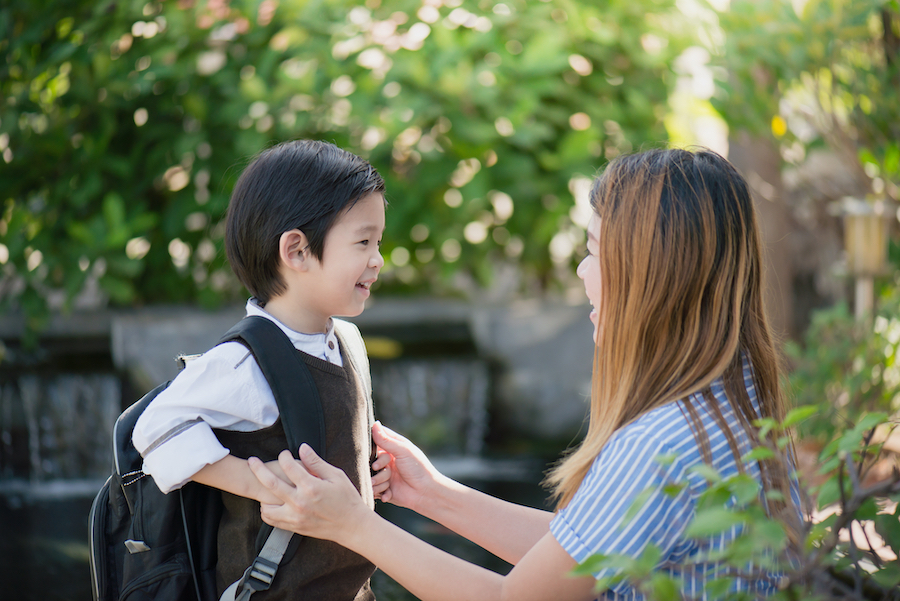 It's important for educators and parents to begin preparing students academically, physically, and emotionally for the return to school. 
When thinking about preparing children, consider both their mental and emotional wellbeing. Research has demonstrated that the pandemic has affected the mental health of children and adolescents and that depression and anxiety are prevalent due in part to loneliness and social isolation. (Wagner, 2020)
One way to better prepare for Back to School 2021, is to look back on the last year and apply what we learned. More than ever, we have discovered what a cornerstone the education system is to the successful daily function of households. Almost overnight, it was disrupted. As a result, parents and teachers worked vigorously together to maintain a system of consistent learning and resources, as well as providing meals for students in need. 
Homeschooled students have felt the stress as they also faced quarantine, disrupted academic support, possible physical and emotional distress due to family illness or their own, and social and economic pressures related to the pandemic.  
Keep These Potential Red Flags in Check
Don't expect kids to jump back into the learning environment without an adjustment period. Make sure your expectations are reasonable and keep an eye out for the following:
Your child's physical wellbeing
One of the positives from the pandemic is a greater focus on physical health and fitness. Many focused on strengthening their families' immune systems via exercise, food choices, and supplements.  "In the United States, vitamins are now the top-selling product within the healthcare category. Vitamins sales gains accounted for 30% of the growth the healthcare category saw over this year." The most popular supplements were Vitamin C, elderberry, and echinacea during the pandemic, while zinc, vitamin D, and collagen remained popular. (Grebow, 2020)
Despite the increase in physical health awareness for much of the population, due to anxiety being on the rise, physical health has become compromised. Quarantining has also increased sedentary habits and weight issues for many. 
Possible academic issues
"In spite of efforts to provide students with academic intervention and resources, millions of students still have to be supported to catch up academically and process the trauma of the pandemic; something that educators say will take several years." (Bombardieri, 2021)  Many students have fallen behind from lack of access to required technology, financial insecurities, illness, and even learning disabilities; although schools nationwide made concerted efforts to foster academic retention and growth. 
So, it is important to keep in mind that in their excitement to return to family, school and friends, children may also experience worry. They may be worried at the prospect of being around others out of fear of becoming sick. They may have developed some social anxiety from being in isolation for the past year. And finally, many may have apprehensions concerning their current academic standing and upcoming performance. 
Tips to Help Parents and Students Navigate Back to School 2021 
Here are a few tips to address emotional and physical health, as well as academic needs as students return this fall: 
Have open dialogue. Don't be afraid to ask them how they're feeling. Provide them with research based information concerning the pandemic and measures that are being put in place to maintain safety. Be open to the idea that therapy is also a viable option. In addition to private resources, there are other options without cost such as school counselors and state run helplines. 


Help your kids find positive ways to manage anxiety. The truth is, anxiety and fear are normal emotions. Especially right now. Help your child manage those feelings and teach them new tools with relaxation techniques like guided mediation, restorative yoga and journaling. 
Remain in regular contact with instructors and partner with them to ensure your child's success. Let teachers know if you need a more flexible way of meeting and communicating with them such as Zoom, email, or texting. Look for free or low cost tutoring programs offered by the school, or in your area. In addition to family support, parents of homeschoolers can obtain post quarantine academic and emotional support through co-ops, organizations, and support groups. Contact the Home School Legal Defense Association to find a chapter in your area. 
While this has been a challenging time for all of us, it is important that children begin the school year on a positive note. With communication, academic support and increased social normalcy, this can be achieved. Back to School 2021 may look different. But that's okay, especially when your children know you are there to support them. 
Sources
Bombardieri, Marcella – Politico- April 15, 2021-Covid-19 Changed education in America-permanently
Chriscaden, Kimberly – World Health Organization – October, 2020
Impact of COVID-19 on people's livelihoods, their health and our food systems
Grebow, Jennifer – Nutritional Outlook – June 15, 2020-Peak dietary supplement sales leveling off during covid 19 pandemic but growth still remains strong over last year.
Home School Legal Defense Association – https://hslda.org/content/orgs/– July 7, 2021- Organizations, support groups, and co-ops for parents of homeschoolers
Wagner, Karen D.  Oct 7, 2020- Psychiatric Times- New Findings About Children's Mental Health During Covid-19