Blueberry Pear Oatmeal Bake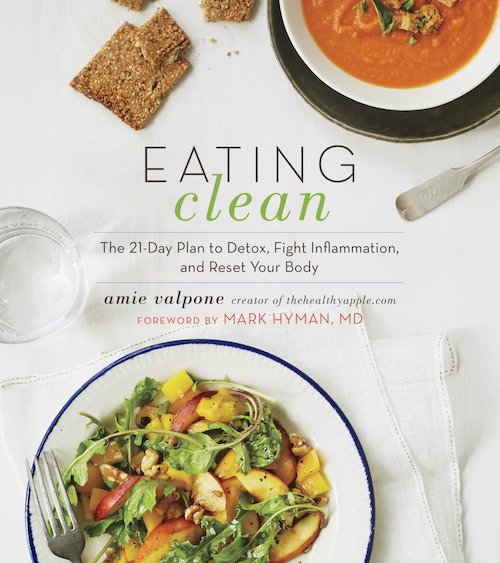 I want to show you that eating clean and living clean feels good. Not because you should do it, but because once you see life this way, you'll never go back.
There's not an inflammatory white bagel in the world that I'd eat to give up the way I feel right now.
When you figure out what works for you and makes you feel amazing, why wouldn't you do that every day? That's why I've compiled all my tips and recipes in my new cookbook, Eating Clean: The 21-Day Plan to Detox, Fight Inflammation, and Reset Your Body.
Something as simple as baking oatmeal in the oven instead of cooking it on the stovetop changes it completely, giving it a thicker and chewier texture. Be sure to let the baked oatmeal rest for 15 minutes before serving. If you serve it directly out of the oven, it will crumble! This is an easy recipe to prepare for a weekend brunch; serve leftovers for a quick weekday breakfast.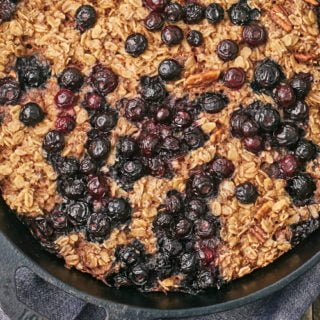 Ingredients
3

tablespoons

melted coconut oil

divided

1

tablespoon

chia seeds

3

tablespoons

water

2

cups

gluten-free rolled oats

1

⁄2 cup chopped raw pecans

1 1

⁄2 teaspoons ground cinnamon

1

teaspoon

aluminum-free baking powder

1

⁄2 teaspoon ground ginger

1

⁄4 teaspoon ground cardamom

Large pinch sea salt

1 3

⁄4 cups unsweetened almond milk

1

⁄4 cup pure maple syrup

1

tablespoon

pure vanilla extract

1

⁄2 large pear

cored and thinly sliced

1

cup

fresh blueberries

Butter Me Up Honey-Almond Nut Butter

page 307 or other nut butter, optional
Instructions
Preheat the oven to 350°F. Coat a large cast-iron skillet with 1 tablespoon of the oil and set aside.

Place the chia seeds in a small bowl and add the water. Set aside for 5 minutes to form a gel. Then mix well.

In a large bowl, combine the oats, pecans, cinna¬mon, baking powder, ginger, cardamom, and salt. In a small bowl, whisk together the almond milk, maple syrup, vanilla, the remaining 2 tablespoons oil, and the chia gel mixture. Fold the wet ingre¬dients into the dry ingredients and stir until well combined.

Place the sliced pear in a single layer on the bottom of the skillet. Pour the oatmeal mixture over the pear slices and top with the blueberries. Bake for 30 minutes, or until golden brown. Remove from the oven and let the oatmeal set for 15 minutes before serving. Drizzle with the Butter Me Up Honey-Almond Nut Butter, if desired, and serve.