Carrot & Pineapple Smoothie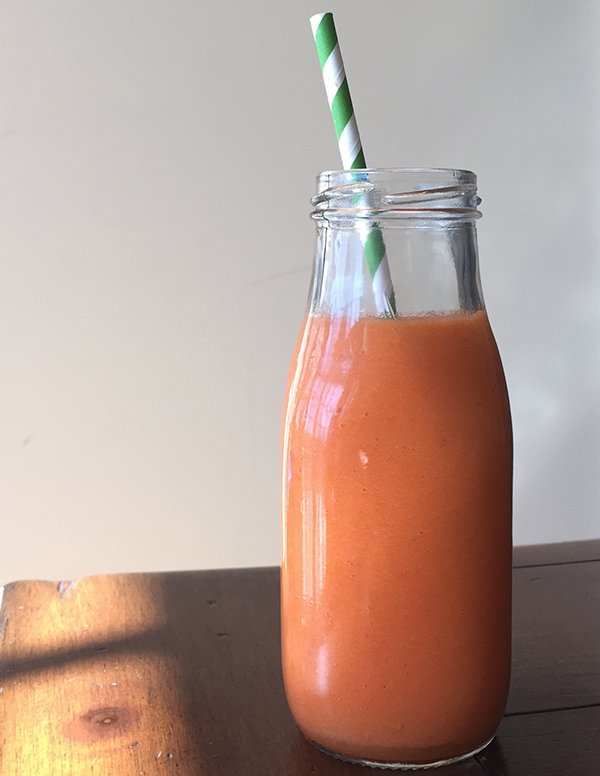 A healthy and delicious way to start the day! Carrots are rich in fiber, vitamin K, potassium, folate, manganese, phosphorous, magnesium, vitamin E and zinc. And pineapples are loaded with thiamin, riboflavin, vitamin B-6, folate, pantothenic acid, magnesium, manganese and potassium. Two of the most powerful sources of beta carotene, this combination gives your body an amazing dose of anti-inflammatory enzymes.
Suitable for babies 10-12 months and up, toddlers, big kids and adults.