Wear Your Baby in Style With DIDYMOS' Babywearing Sling Wraps
Wearing your baby is more than a wonderful way to bond. It's pretty much a life-saver when it comes to doing anything with your hands. Babywearing sling wraps can help when caring for your older child, while you are grocery shopping, emptying the dishwasher, or getting in some computer time if you work from home. Some moms have even claimed superhero status as a result of babywearing.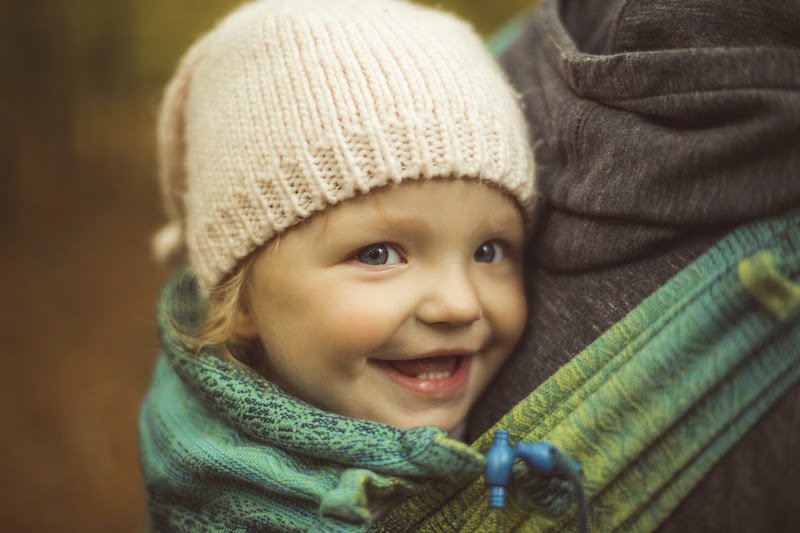 The founder of DIDYMOS, a babywearing sling and wrap brand that's been around since 1972, was fascinated by pictures of mothers around the world who "pursued their daily work in a most uncomplicated way while intimately attached to their children."
It's with this personal experience and awareness that Erika Hoffmann created DIDYMOS, a company with heart that understands the needs and concerns of parents. The company offers quality babywearing wraps and slings to help make childhood secure, beautiful and ultimately happier.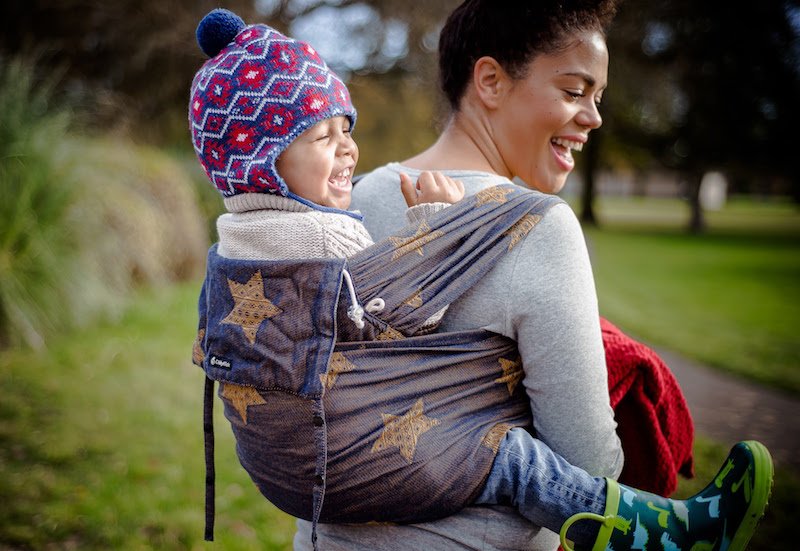 For parents who are new to babywearing, you'll want to read up on how to do it safely. Brands like DIDYMOS are designed to help you in this department, but it's always best to know the guidelines.
New Babywearing Styles from DIDYMOS
Whenever we hear DIDYMOS is introducing new products, we can't wait to see what gorgeous styles they've come up with next. Here are two new lines we're so excited to share:
DIDYMOS DidyKlick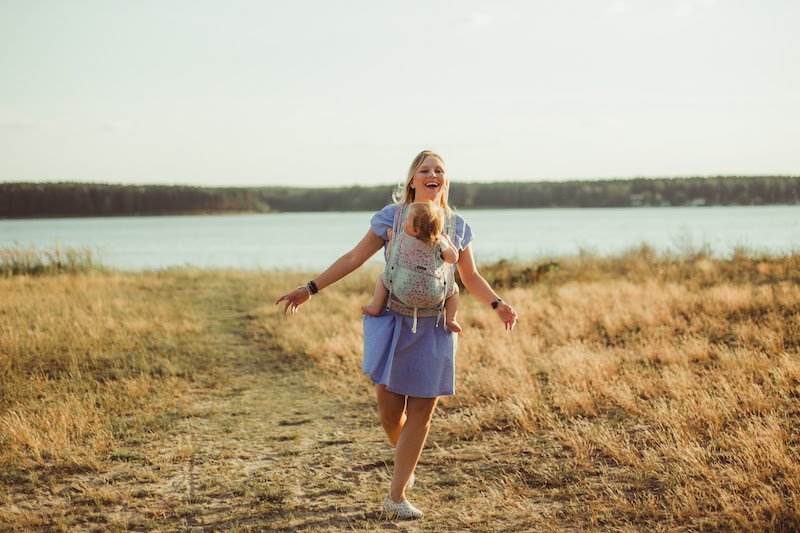 If you're new to babywearing, you'll love this easy, relaxed and safe baby wrap sling style.
The DIDYMOS DidyKlick is a convenient combination of Baby Wrap Sling and Carrier. The half buckle with a sturdy waist belt and a clip-buckle ensures support around the torso. The soft pouch made of organic cotton offers a safe place for your little one. And the sewn-in head rest is perfect for encouraging baby's cozy nap.
The DidyKlick allows you to carry your little one in comfort in a front, back, or hip carry through everyday life. The waist belt is easy to adjust according to the size of the wearer. The pouch can also be adjusted individually according to the size of your child. This ensures an ideal posture for your child's spine and the correct spread-squat position at all times.
DIDYMOS Lino Collection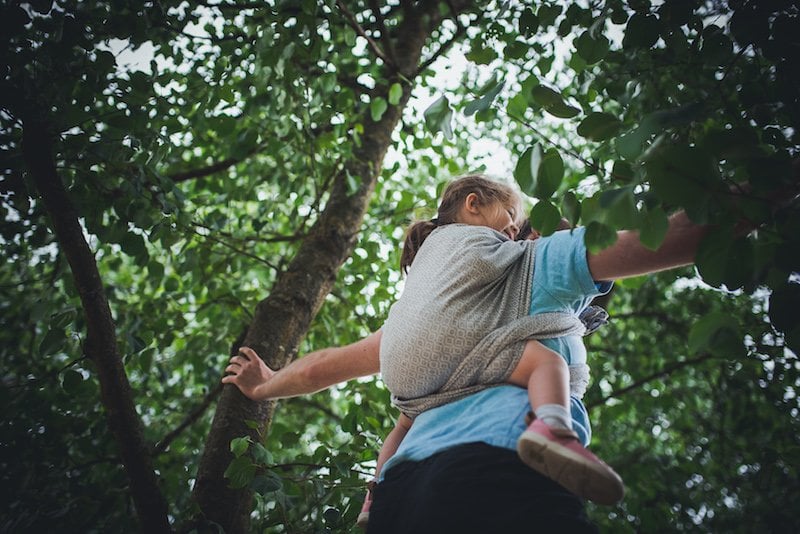 For parents who want to connect with the more traditional methods of babywearing, DIDYMOS' baby wrap sling is the perfect tool for making this ancient practice easy for modern families.
Linen has a rich history in textiles. As it can be cultivated and processed without harmful chemicals, it is highly appreciated today for being a sustainable, biodegradable product. These are just a few of the reasons the DIDYMOS Lino Collection is so amazing.
Linen is breathable and versatile. By nature anti-static, dirt-resistant, and antibacterial, it is also tear-proof, durable, and it drapes well. Linen is one of the most breathable fabrics. Highly absorbent and a good conductor of heat, linen fabric feels cool to the touch.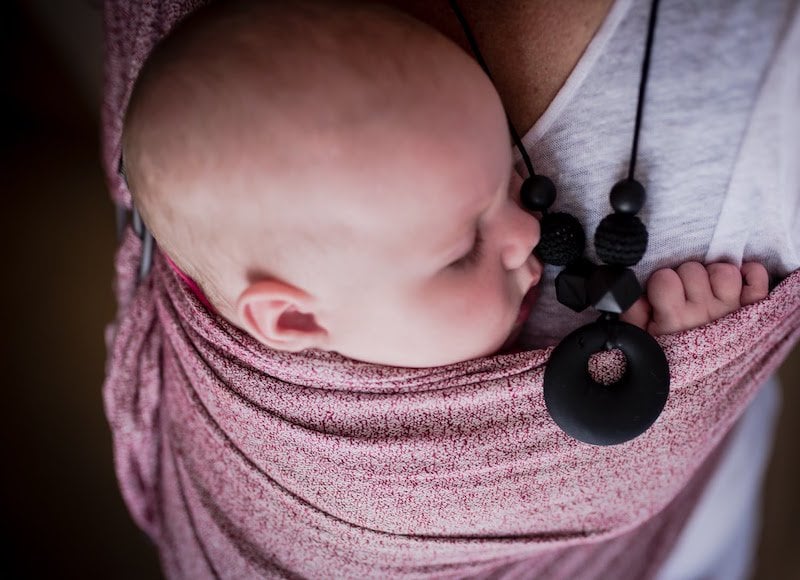 After a few washings, linen becomes soft and supple but still maintains a great supportive hold for your little one. And there are so many captivating designs and color variations to choose from.
DIDYMOS styles make us feel like we're a part of the longstanding babywearing tradition. And we're thrilled to partner with a brand that takes pride in its organic, locally-woven products that parents can trust.
This article is part of a collaboration with our advertising partner, DIDYMOS.  All thoughts and opinions shared are strictly our own. Thank you for supporting the brands that make it possible for Green Child to share free natural parenting and healthy living content.