Eco-friendly Gift Wrapping Ideas: Creative (& Free!) Ways to Wrap Birthday Gifts
There's no shortage of eco-friendly gift wrapping ideas, and you might be surprised to learn that many of them are free. No matter the gift or occasion, there's always a way to wrap it while creating little or no waste.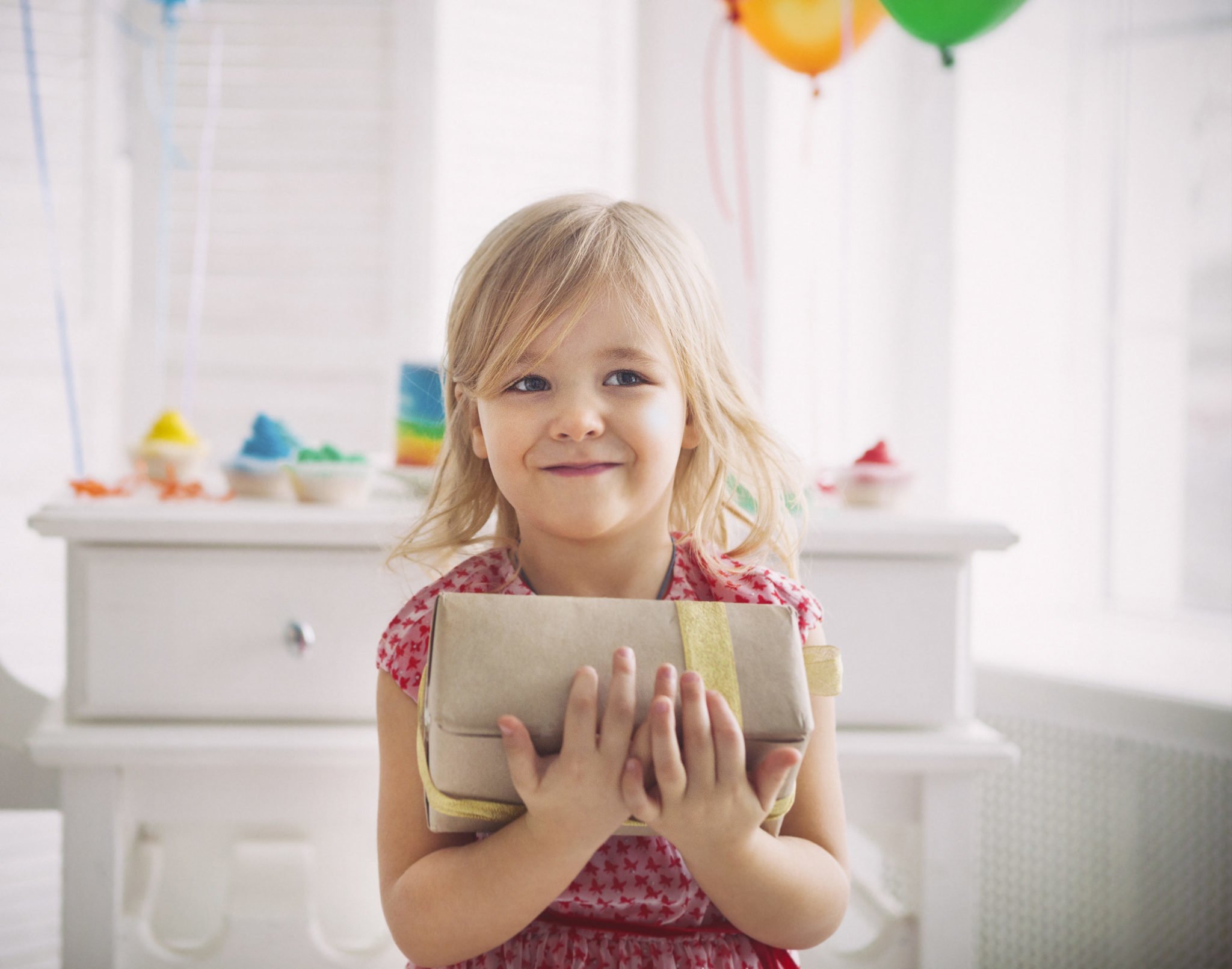 It's 1:30 on Saturday afternoon. You're racing through the toy aisle at Target, praying to find a last-minute gift for the birthday party that starts in 30 minutes.
Up and down the aisles, you search for the perfect gift for your child's little friend, as you wonder… Does she still like princesses? …. Or is she into fairies now? …. What are those chemicals I'm supposed to beware of in plastic toys?
Sheesh! Let's just get a book so we don't have to worry about it…
Your overactive brain is interrupted as your child declares she's found the perfect gift. And at just $14.99 – it must be your lucky day!
Now for the mad dash to the gift bag aisle…
Speeding through the wrapping paper aisle, you grab a pretty gift bag and a matching sleeve of tissue paper. Then it's off to pay with not a minute to spare.
As you mentally sift through excuses for why you're late for the party, the cashier snaps you back to reality, "Your total is $25.53."
There's no time to puzzle over how on earth a $15 gift turned into $26. Sales tax isn't that high, is it? You swipe your card, grab the bag and your child by the hand and hurry off to the car, hoping she can buckle herself while you shove the gift in the bag and try to arrange the tissue paper that keeps sliding in the wrong places.
That's when you see the price of the gift bag — $6.99. Check the tissue paper… $1.99 for 6 sheets.
Ouch.
"Nine dollars on something that's probably going straight in the trash… Are you kidding me?" You hide the receipt and pretend it never happened.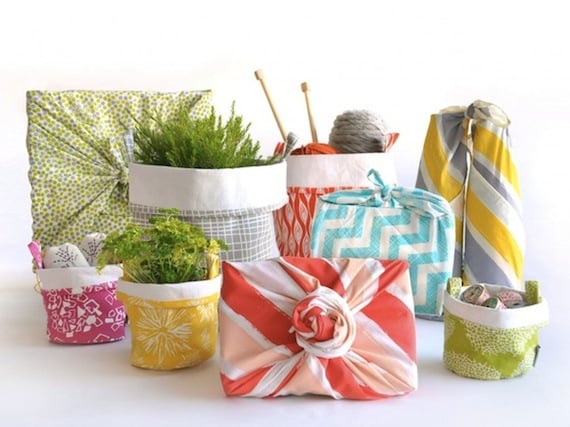 And nobody talks about it…
We rush in, greet the birthday girl, place our gift in the middle of the other over-priced gift bags and virgin-tree wrapping paper, and go join the conversation about how great the hummus is.
When it's time for opening gifts, we hope no one else sees us cringe when our $10 presentation gets ripped apart by three kids trying to see what's inside. We don't even say anything to stop the "helpful" mom who starts gathering up all the perfectly good tissue paper and wadding it into a ball to throw in the garbage.
Eco-friendly gift wrapping saves you money
No matter the gift, there's always a way to wrap it in a way that creates little or no waste. Especially when you're giving a gift to a child. Some of our favorite options are…
Paper-Shmaper – Try alternatives to paper. Wrapping gifts in the newspaper comics is still practical. Old posters, travel maps, or sheet music can make a creative presentation. Dress up used packing paper with a festive ribbon or some creative stamping or coloring. Designate a cabinet or closet as your gift wrap station to keep these items organized for when you need them.
Use fabric – Swap paper gift bags for reusable canvas or fabric gift bags. If you're crafty, you can make them yourself. Lucky for those of us who don't have time for DIY gift bags, we've found some of the most adorable prints and colors in reusable gift bags. Or try furoshiki – the Japanese art of wrapping gifts in beautiful fabric. So simple, and you (or your recipient) can use them over and over.
Think Outside the Box (or Bag) – Place the gift inside a beach bucket, storage basket, or wicker basket. Skip the plastic wrap or tissue paper, or plan to keep it hidden until gift time if you want to make it a surprise. And who can't use an extra storage basket in the playroom?
A Work of Art – One of my favorite eco-friendly gift wrapping ideas is wrapping a gift in your child's artwork. It's definitely an option to choose for family or your kids' friends. (Grandparents love it!) Free up some space on the fridge and help your child wrap the gift with some of their most colorful artwork.
Box it up – So, go back to thinking inside the box. Decorative boxes or a treasure chest make a fun presentation and can be used again for gift giving or to store toys.