Ditto Kids Magazine Founder Alexandria Scott on Raising Anti-Racist Kids
Green Child talks with D.C. based mother of three, Alexandria Scott, on raising anti-racist kids through her new educational project, Ditto Kids Magazine.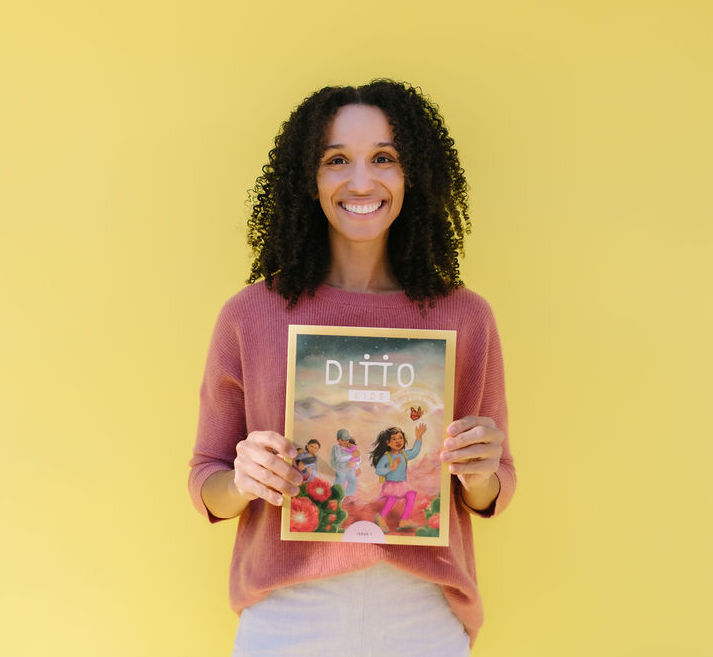 As our team read through the premiere issue of Ditto Kids, we immediately fell in love with how inspiring, delightful, and not-very-overwhelming it is. Alexandria is doing exceptional (and much needed) work in the world right now. We hope you enjoy getting to know her as much as we have.
Was there an inspiring event that led to you start Ditto Kids?
Three and a half years ago, we had an experience with a friend whose daughter was going through a hard time and said some things that were racist. Her mom apologized profusely and explained that the child lived part of the time with her father and that his parents were racist. They were trying to figure out how to fight against this and educate their daughter but they had no idea where to start.
I offered to send them some information because I understood it can be challenging. Then my daughter started saying things that were racist. As a Black mother and mother of Black biracial kids I had always spent a considerable amount of time and energy educating them about diversity, but I hadn't spent time specifically educating her to be anti-racist. It's very different.
Diversity and inclusion education is so important, and I think it can go hand in hand with anti-racism education. But I couldn't find any information, so I just started researching.
Originally it was a curriculum. I wanted it to be organized because my life was crazy. So I wrote a 100-page curriculum and I thought it eventually could be useful for other people.
I decided to turn it into a magazine because I felt like parents needed something they could hold in their hands to sit down and read with their children. Many of us are part of the generation that didn't talk about race, so we don't know what to say. With Ditto Kids, the information is vetted, so there's not a lot of preparation needed.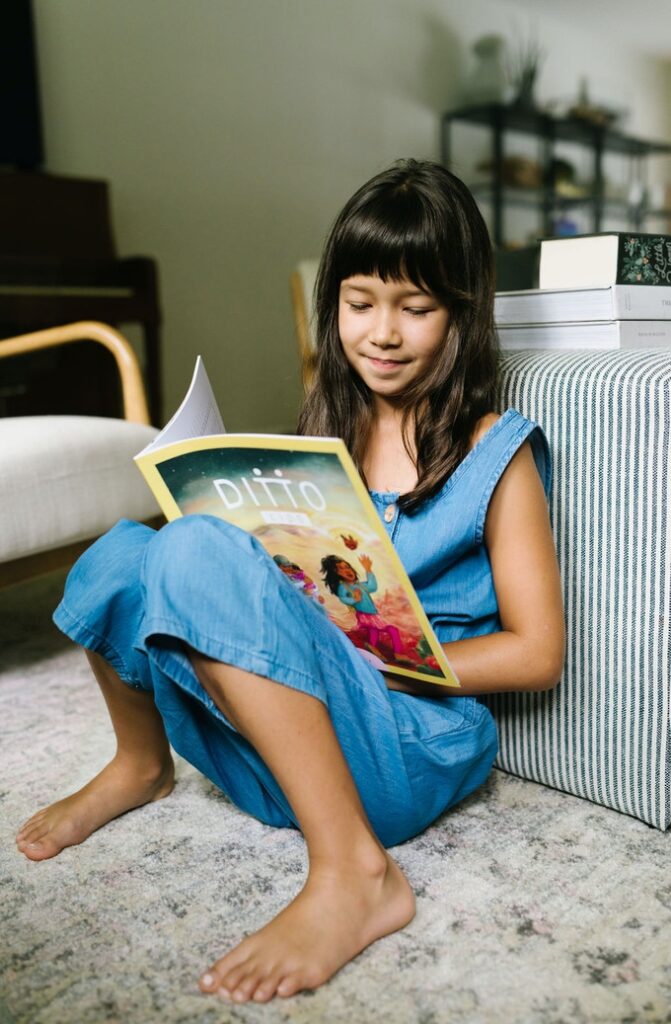 It's written in a voice a parent can read with their child. Or if an older child is reading it independently, it sounds like someone is talking to them in an informed way.
The concept of diversity education vs. anti-racism education is so important. When our kids were very young, they were surrounded with different languages and foods, and their best friends were kids of color. On Martin Luther King Jr. Day, my son came home from kindergarten upset that my Black best friend couldn't sit with us on a bus.
I felt like we'd been doing the right thing by letting them organically experience life around a diverse group of people. Now I wish we'd had an actively anti-racist framework in place to prepare for that.
This happens fairly often. Your child went to school and the first thing he hears about Dr. King's work is the pain and suffering. That's not the way to go about it when you're trying to form a positive impression of other humans.
I noticed a friend trying to diversify her child's bookshelf, so I gently mentioned that the books she had were only showing people of color in situations of struggle. Now, a few years later, she says this is the main way her child sees people of color.
A big part of Ditto Kids is pacing and handling topics in the right order. Each issue has a value and a focus culture. We have anti-racism goals for the magazine, and the very first one is loving yourself. So, we begin with self-love, and then we move on to loving other people. Much of anti-racist education is about scaffolding the content.
Each issue of Ditto Kids includes
A short section to brief parents on how to get started.
A kids' art section and featured Ditto Kiddo.
Meaningful stories, decolonized history, and information shared in a beautiful way.
Scaffolded content to ensure that these conversations that are sometimes hard to work through are done in a specific order and pacing.
Printable PDFs of the activities to make Ditto Kids easier to use for families of multiple kids and teachers.
As the collective attention shifts, many of us are finally understanding the extent of the whitewashing of history. How does Ditto Kids handle this in a way that's palatable to young children?
Yes, we teach decolonized history, and we do it in a developmentally appropriate way. For example, in our second issue, we cover the African kingdom of Mali. Of course, there's a prevalent narrative of Africa as a place of poverty, ignorance, and corruption. When in reality, the history of Mali is incredibly rich. It was an intellectual center. It was wealthy. There was religious cooperation. The seeds of human rights are there. The Manden Charter potentially predated the Magna Carta. Covering topics like this is a big part of teaching what actually happened.
I can't wait to read that!
Yes. There will be things in the magazine that will be new to parents, as well as kids.
Our readers are open to always learning, so this is such a natural fit for them. As our team looked through the first issue, it didn't seem geared toward only "woke" parents. It felt very accessible, even if you're at the beginner stage of talking about race with your kids.
Yes, the first goal is to inspire parents to create meaningful change in ourselves as adults and caregivers by challenging and developing the way we view ourselves and others. Then, to develop the way we see ourselves as a people who can create and sustain an ability to change for the better throughout our lives. When we develop that in ourselves, our ability to teach and share these values and habits with the children in our lives will be tenfold.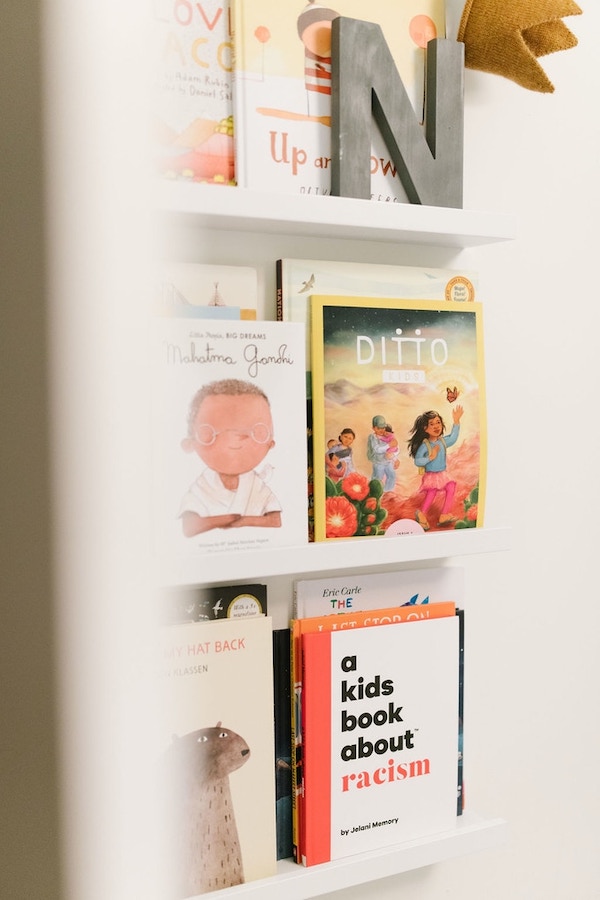 We sum up our approach to anti-bias education with six basic goals: Self-love and respect, love and respect for others, the ability to recognize inequality, the tools to address it in ourselves, the tools to address around us, and continuing education.
It already has me thinking of people I'd like to share it with. Since last summer, it feels like an easier conversation to start.
Sure, I think the reality of doing this work for yourself and trying to move your family and friends along is that you may encounter rejection. I started working on this topic before it was as topical and popular as it is now. Three and a half years ago, not many people in my focus groups cared.
But the national consciousness is changing. At this point, I feel like it's less taboo. For me personally, I'm at the point where I'm not going to chase people. My purpose is providing an anti-racist resource for people who choose to use it.
I'm right there with you on not chasing people. We feel the same about green and healthier living. As important as it is for all of us and the planet, we can't force someone to change. They come to it when they're ready… which is usually when they have a baby and learn how toxic conventional products are.
Exactly. And there are so many places where racism intersects other big issues. I identify as a greener mom. Environmental justice is a big issue both in terms of access to the outdoors as well as how so many communities of color tend to have more air and water pollution, which creates health disparities.
I'm particularly passionate about the outdoors and access to nature. We're hoping to release some extra resources to help families when they're spending time outdoors to help engage with their kids on these topics.
Outdoor spaces are not always welcoming to people of color. The D.C. area is very diverse, but when we were going to take our daughter camping in Shenandoah, one of the campsites had several reviews of very bad experiences from people of color who'd encountered white supremacists. I don't always feel comfortable going with my kids without my husband, especially national parks.
There's a great hashtag on Instagram: #takingupspaceoutdoors. We've followed several communities and individuals in that space like @unlikelyhikers and @allwomenoutdoors.
That's great! I hope all of our collective efforts can make a difference in these areas.
I read a question on your website from a parent wondering whether their child was ready for these conversations. It always strikes me that parents of color don't have the privilege of choosing the perfect timing to talk about racial disparity with their children.
Yes, it's important to realize the conversation is happening without you whether you feel ready or not. While there may be details and topics that aren't developmentally appropriate for very young kids, beginning the conversation should happen sooner than many parents think. And yes, it's important to consider that Black, Indigenous, People of Color (or BIPOC families) do not have the luxury of teaching kids to be colorblind or delaying the conversation.
You can subscribe to Ditto Kids here. And be sure to follow on Ditto Kids on Instagram for tons of inspiring and educational resources to help you consciously raise anti-racist kids.