Family Policy: How you can help make a difference
When our children are young, our capacity for activism may be limited, but we still remain interested in vital issues. Enter Naptime Activism, a regular feature that provides an overview of those issues and offer suggestions of things you can do, no matter what age your child.
For example, if you have a baby, maybe you can simply inform yourself about an issue. If you have a toddler, maybe you can inform others, write a letter to the editor, or post and comment on social media. Once your children are in school, you may be able to devote more time to activism. And, if you are homeschooling, you can include activism in your home curriculum.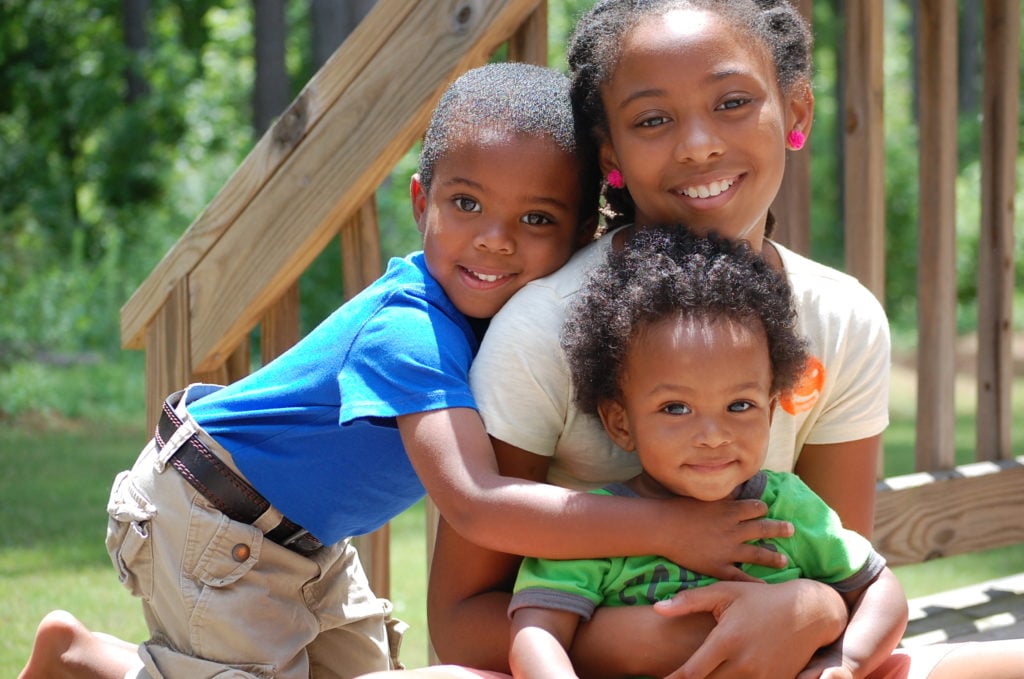 There are sensitive times, like the teen years, when your children may need you more, so your activism depends on the current demands of your family, even as they grow. Naptime activism is about finding the right amount of time for you right now.
Remember, raising an emotionally, psychologically and physically healthy child is enough; it's an act of activism in itself.
FAMILY POLICY
The theme for this first installment of Naptime Activism is Family Policy. Affordable childcare, family leave, and child allowances are examples of family policy. Just the fact that family policy is in the national conversation is the result of decades of activism.
It took nine years and a broad-based coalition to pass the Family and Medical Leave Act (FMLA) in 1993. Unfortunately, the FMLA only covers employees of companies with more than 50 employees and, because it is unpaid, many cannot afford to take it (source).
Much of the focus of US family policy, like the FMLA, has historically been on "working families." However, the advocacy group, Family and Home Network, calls for inclusive family policies that recognize that parents meet their work and family responsibilities in a variety of ways (source).
Sometimes both parents work outside the home, but often one parent works outside the home and the other is a stay-at-home parent. Parents may have a home business. They may work different shifts and share caregiving. Parents may also share caregiving with extended family and sometimes grandparents raise their grandchildren.
The focus of family policy on "working families" makes it seem as though all parents need is affordable childcare. In fact, the majority of parents don't use childcare. According to the Census Bureau, 49% of preschoolers are cared for by a parent or relative. And, only 16% of children in poverty are cared for in daycare centers. When evaluating family policy, consider whether or not a policy helps all families, including low-income families (source).
FAMILY LEAVE
Only 13% of workers in the US have access to paid family leave. Of 41 countries studied by the Organization of Economic Cooperation and Development (OECD), only the US does not mandate paid maternity leave. In most of these countries a social-security system is used to provide paid leave and in some cases employers pay a portion. Over a dozen of these countries mandate paid maternity leave of over 12 months (source).
California, New Jersey, Rhode Island, New York, and Washington have their own paid family and medical leave programs as do San Francisco and the District of Columbia. More than 50 municipalities provide paid leave for city workers.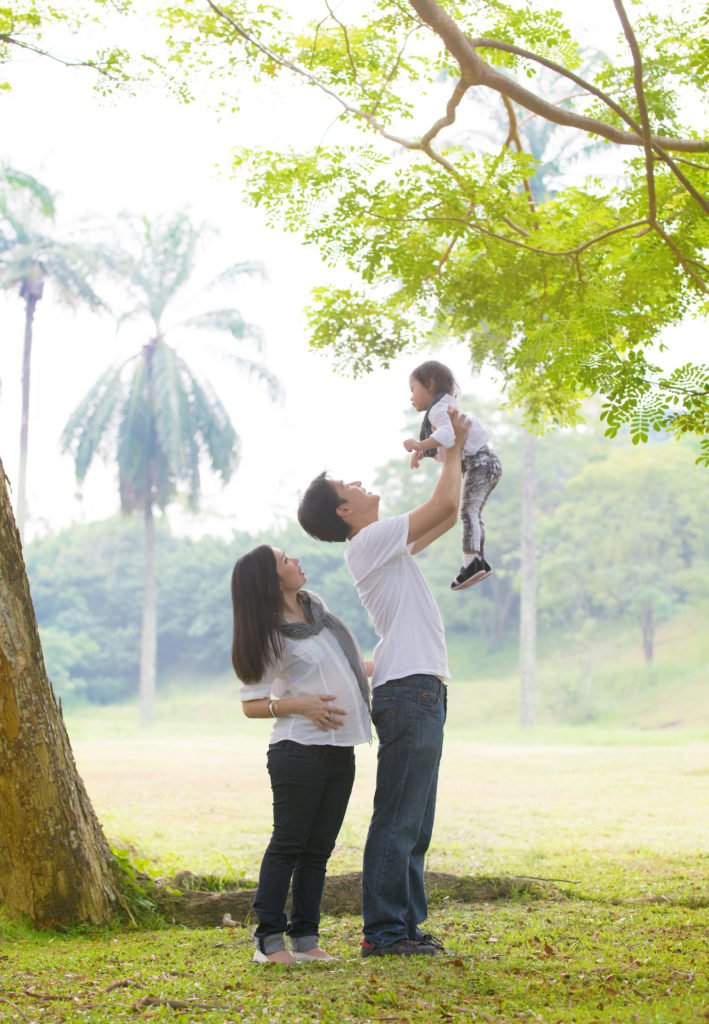 One example of a family leave bill currently before the US Congress is the Family and Medical Insurance Leave (FAMILY) Act (S.463/H.R. 1185) Co-sponsored by Kristen Gillibrand (D-NY) and Representative Rosa De Lauro (D-CT), it has 27 co-sponsors in the Senate and 130 co-sponsors in the House. The FAMILY Act entitles every worker who has been employed during the past 12 months to a family and medical leave insurance benefit payment of partial income (up to 66% of wages) for up to 12 weeks. The benefit would cover all workers in all companies regardless of size and would be financed by small employee and employer payroll contributions.
CHILD ALLOWANCES
One example of a child allowance bill currently before Congress is the American Family Act of 2019 (S. 690 /H.R. 1560). It is co-sponsored by Senators Michael Bennet (D-CO) and Sherrod Brown (D-OH) and by Representatives Rosa DeLauro (D-CT) and Suzan DelBene (D-WA). Thirty-five Democratic senators and 168 Democratic house representatives are either sponsors or so-sponsors of the bill. The American Family Act would amend the Internal Revenue Code to increase the child tax credit, make it fully refundable and pay it monthly. It is estimated that this bill would cut child poverty by 38%.
CHILD CARE
One example of a childcare bill is The Universal Child Care and Early Learning Act sponsored by Senator Elizabeth Warren (D-MA). The act would create a network of government-funded care centers based partly on the existing Head Start network, with employees paid comparably to public-school teachers and families paying on a sliding scale. The plan would be funded by Warren's proposed wealth tax on households with more than $50 million in assets.
FAMILY POLICY PROPOSALS
Legislation is often inspired by proposals from think tanks. One such proposal, The Family Fun Pack, from Matt Bruenig of the People's Policy Project, would put the US on a par with family policies in other industrialized countries and significantly reduce child poverty. Among other things, it proposes 36-week paid parental leave, free public childcare, home childcare allowance, free healthcare for those under 26 and a monthly child allowance of $300 per child under 18.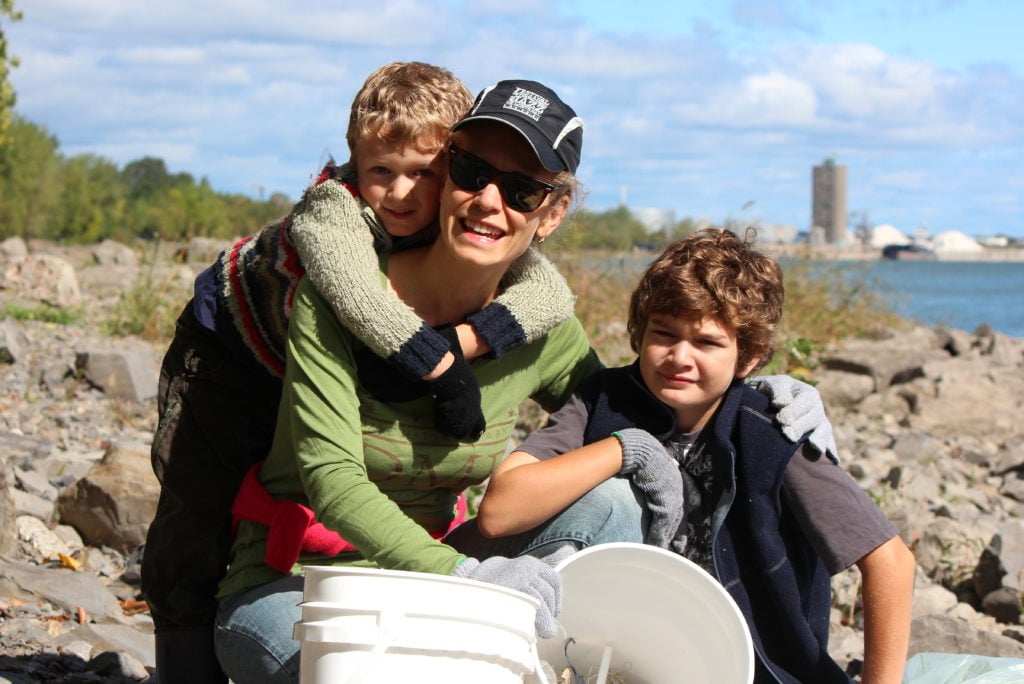 WHAT YOU CAN DO
Here are some suggestions for family policy activism. Remember to pace yourself and to do things in small increments. Be inspired by my friend, the mother of a young one, who takes all day to read the newspaper, a little bit at a time. Begin by informing yourself on the issues and the politics of the issues. Talk about the issues with others and post and comment on social media if you use it, and have something to say.
1. Inform yourself by reading up on the bills and proposals.
The FAMILY Act
The FAMILY Act 2019 https://www.congress.gov/bill/116th-congress/senate-bill/463/text
The FAMILY Act Press Release https://www.gillibrand.senate.gov/news/press/release/as-momentum-continues-to-grow-for-congress-to-take-action-on-paid-family-leave-gillibrand-delauro-stand-with-workers-business-leaders-and-advocates-to-reintroduce-the-family-act-to-give-every-american-
Fact Sheet and Critique of the FAMILY Act from the National Partnership for Women and Families http://www.nationalpartnership.org/our-work/resources/workplace/paid-leave/family-act-fact-sheet.pdf
The CRADLE Act
The CRADLE ACT https://www.congress.gov/bill/114th-congress/house-bill/3865
Fact Sheet on the CRADLE Act https://www.ernst.senate.gov/public/_cache/files/50e52d04-bffd-4373-891b-5d5b8ba405c2/9C6BEA03605DC46CAA4C0C07AF453DA2.cradle-act-summary.pdf
Critique of the CRADLE Act https://www.vox.com/policy-and-politics/2019/3/13/18263790/paid-family-leave-bill-cradle-act
The American Family Act
American Family Act 2019 https://www.congress.gov/bill/116th-congress/senate-bill/690
American Family Act of 2019 Press Release https://www.bennet.senate.gov/public/index.cfm/2019/3/bennet-brown-delauro-delbene-reintroduce-major-proposal-to-cut-taxes-for-families-with-children
American Family Act of 2019 Fact Sheet https://www.bennet.senate.gov/public/_cache/files/c/9/c95f1385-42ba-43fd-9003-c70b5e702a88/B2B2105009436FE946AB7B313D3AC421.american-family-act-of-2019-fact-sheet.pdf
Report from the Center on Poverty and Social Policy at Columbia University on the American Family Act https://www.povertycenter.columbia.edu/news-internal/2017/10/25/the-bennet-brown-ctc-proposal-would-cut-child-poverty-nearly-in-half-82kw9-rnccp
Analysis of the American Family Act by the Niskanen Center https://www.expandthechildtaxcredit.com/the-american-family-act
Universal Child Care and Early Learning Act
Press Release on the Universal Child Care and Early Learning Act https://www.warren.senate.gov/newsroom/press-releases/warren-unveils-universal-child-care-and-early-learning-proposal
Fact Sheet on the Universal Child Care and Early Learning Act https://www.warren.senate.gov/imo/media/doc/Universal_Child_Care_Policy_Brief_2019.pdf
Critique of the Universal Child Care and Early Learning Act from The Economist https://www.economist.com/united-states/2019/03/07/the-right-way-to-help-poor-children-and-their-mothers
Critique of the Universal Child Care and Early Learning Act from Rolling Stone https://www.rollingstone.com/politics/politics-news/elizabeth-warren-universal-child-care-794737/
The Family Fun Pack
The Family Fun Pack Fact Sheet https://www.peoplespolicyproject.org/2019/02/15/the-family-fun-pack-makes-parenting-easy-for-everyone/
The Family Fun Pack Paper https://www.peoplespolicyproject.org/projects/family-fun-pack/
2. Inform yourself about the federal budget because passing family policy depends on the politics of fiscal policy.
Read about the percentage of the US federal budget spent on children. Note that the share we spend on children is shrinking because of the growing debt. How will this affect the likelihood of enacting family policy proposals into law? https://apps.urban.org/features/public-spending-on-children/
US Federal Budget Breakdown https://www.thebalance.com/u-s-federal-budget-breakdown-3305789
Federal Budget 101 https://www.nationalpriorities.org/budget-basics/federal-budget-101/spending/
3. Read about Family and Home Network's Campaign for Inclusive Family Policy https://familyandhome.org/articles/campaign-inclusive-family-policies
4. Write a letter to your local paper about family policy.
Look for a link in your local newspaper to the opinion section where you will find instructions for submitting letters. Here are tips from the ACLU on writing an effective letter. https://www.aclu.org/other/tips-writing-letter-editor
5. Ask your representatives to support family policy you like or thank them for sponsoring it. Call or send a letter. https://www.house.gov/representatives/find-your-representative
6. Ask your senators to support family policy you like or thank them for sponsoring it. Call or send a letter. https://www.senate.gov/senators/How_to_correspond_senators.htm
7. Put US Family Policy in perspective by learning about the family policies of other countries.
Policy Brief: Poor children in rich countries: why we need policy action http://www.oecd.org/social/family/Poor-children-in-rich-countries-Policy-brief-2018.pdf
Family Policy in OECD Countries, a Comparative Analysis
The U.S. ranks last in every measure when it comes to family policy, in 10 charts. https://www.washingtonpost.com/blogs/she-the-people/wp/2014/06/23/global-view-how-u-s-policies-to-help-working-families-rank-in-the-world/?utm_term=.bb19cfdc0018
Images by Tracy Eleazer & Philippa Settels