Health Benefits of Garlic: Why You Should Never Miss Your Daily Dose
The health benefits of garlic are as rich and amazing as its flavor. Garlic is so delicious and versatile, it's a health food you won't mind adding more of to your diet.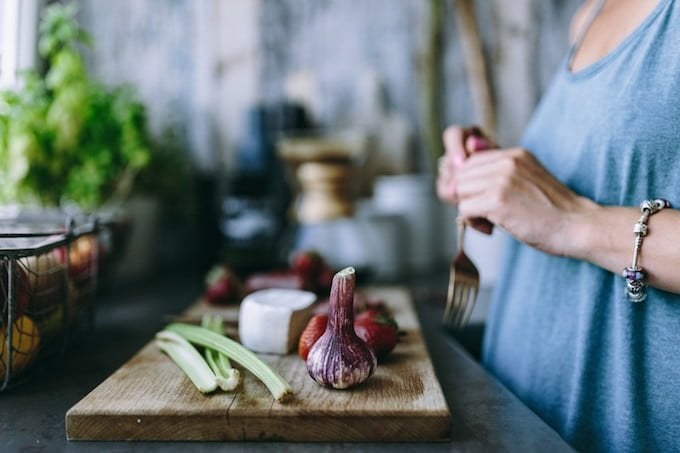 "An apple a day keeps the doctor away."
Of course, what this means is that a healthy diet is the key to good health. But apples aren't the only thing to ensure you ingest on a daily basis for the maintenance of optimal health.
Garlic contains a host of beneficial properties for all of the organs and systems in our bodies. And the best part about it is that garlic can be used in far more than one way.
A Clove a Day
Although the ingestion of fruit is essential for a healthy diet, garlic is just as important. Garlic's scientific name is Allium sativum and it belongs to the same genus as the onion. Garlic is closely related to shallots, leeks, chives and onion, and has been a part of human history for in excess of 7,000 years.
The plant is native to central Asia, and has long been a staple in Mediterranean, African and European diets. Not only is garlic a flavorful food to cook with, it also offers significant health benefits, especially when used in soups and stews.
The Health Benefits of Garlic
You may think of stinky breath when you think of garlic. But bad breath is a small price to pay for the natural antioxidant and anti-inflammatory properties it contains. In addition to these, garlic also has many benefits to blood health.
Garlic contains diallyl sulfides which may help to improve your body's metabolism of iron. The digestion of garlic causes formation of red blood cell compounds which help to relax blood vessels, ultimately increasing blood flow. Garlic's high levels of allicin may help to reduce hair loss, and its antioxidants help repair free radical damage to cells as well as kill bacteria.
Garlic has been shown to boost the immune system, making it a great fighter of colds. A diet rich in garlic has shown to help lower the risk of nearly all types of cancer, possibly even helping to slow tumor growth.
The ingestion of garlic has been shown to lower blood triglycerides and total cholesterol by as much as 5 to 15% in some cases.
In addition to its health benefits, garlic can also aid in the relief of dry skin, the treatment of cold sores and even be used to repel mosquitoes. Garlic truly is an amazing food that can be used in several ways, and in several areas of the home.
Raw garlic is a powerful prebiotic. It packs 17.5% fiber by weight and provides a full daily serving with just 1.2 ounces.
Garlic makes an excellent home remedy for many ailments. Rosemary Gladstar, a pioneer in the herbal movement, says in her book, Medicinal Herbs: A Beginner's Guide, "Were I forced to have only one herb in my kitchen, garlic would be it. If there's anything that enhances the flavor of food more or improves health better than garlic, it's yet to be discovered."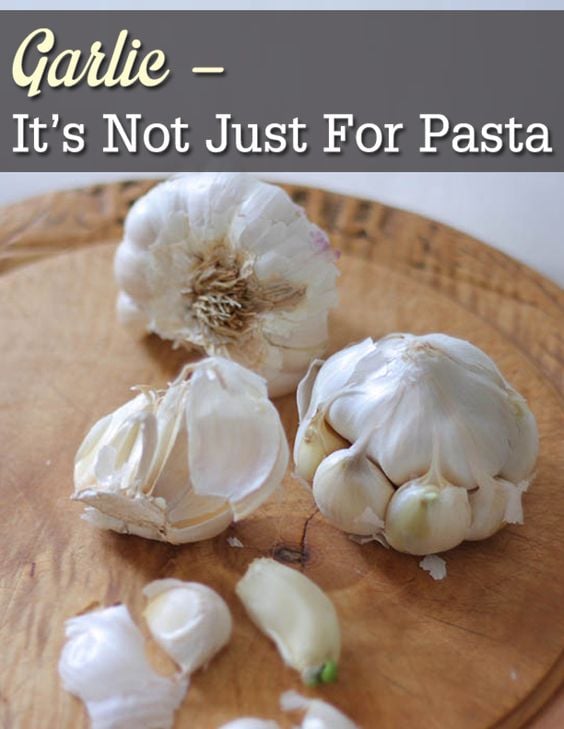 But the benefits of garlic don't have to be obtained by ingesting it raw; even using it to flavor those dishes you already enjoy is enough to reap its many health benefits.
How Much Garlic Do I Need?
The University of Maryland Medical center states the following are considered generally safe doses for adults. Check with your doctor or naturopath before using herbs for a health condition or for children.
Whole garlic clove: 2 – 4 grams per day of fresh, minced cloves (each clove is approximately 1 gram) (I try to consume 3-4 cloves daily)
Aged garlic extract: 600 – 1,200 mg, daily in divided doses
Freeze-dried garlic capsules: 200 mg, 2 tablets 3 times daily, standardized to 1.3% alliin or 0.6% allicin. Products may also be found standardized to contain 10 – 12 mg/Gm alliin and 4,000 mcg of total allicin potential (TAP).
Fluid garlic extract: (1:1 w/v): 4 mL, daily
Garlic tincture: (1:5 w/v): 20 mL, daily
Organic Garlic Oil: 0.03 – 0.12 mL, 3 times daily