The Ultimate Printable Free Holiday Planner Template
If you start to plan for the holidays early, you can avoid a lot of stress around Christmas or the holiday you celebrate. Whether you plan a little each month or hit it all at once in November, this holiday planner will help keep you organized and on track.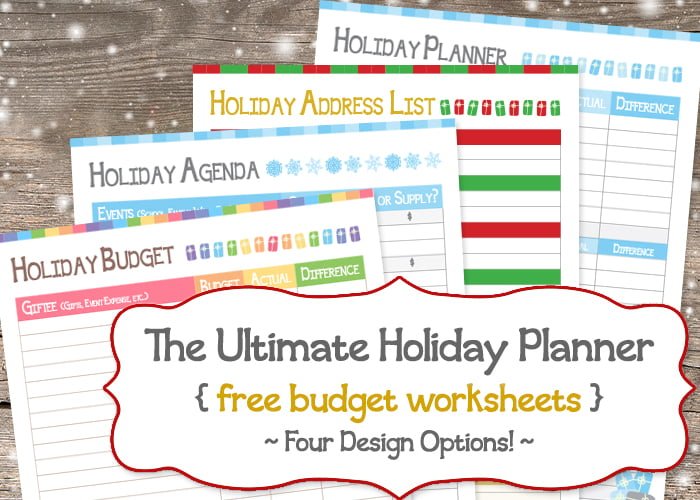 How many times have you wished you'd set up a Christmas savings fund? Or at least started your holiday gift shopping earlier in the year?
We all know it's a good idea to do most of the work early, but few of us actually do it.
If you haven't started planning yet, the good news is — there's still time. A little planning ahead means you can save money and definitely get a head start on your gift giving and event planning.
START WITH THE BIG PICTURE
Before you let your calendar fill up with events, spend some time thinking about what typically makes the holidays magical and inspiring for you. Whatever makes you feel the most content, make a conscious decision – and most importantly a plan – to spend more time doing that.
The same goes for recognizing what stresses you out this time of year. Stop those bad elves before they have a chance to put a lump of coal in your stocking.
Maybe it's…
…the stressed out argument with your significant other that ends in, "She's your impossible-to-please mother, why can't you be in charge of her gift?"
…the Day of Reckoning, "How many $200 grocery trips have we made this week?"
…or the question my husband and I often asked each other while evaluating the holiday haul on Christmas Eve, "I know we don't want our kids to be super consumers, but is this enough to get excited about?"
If there's a stressful situation that occurs every year, find a way to avoid or work around it this year. Set it up in advance, and enjoy a smooth season.
Before you fill out your planner, grab your journal or the notes app on your phone and (yes, we're saying it again) make a plan to prioritize the things that bring you joy. And move those obligations down the list.
CONSCIOUSLY CHOOSE A SIMPLER HOLIDAY
If you go into the season expecting chaos, that's what you'll get. So on the flip side, let's approach this holiday with a nice deep breath and the knowing that this year, we're focusing on what matters.
Here are a few ways to go about that:
Take the hardest person to shop for on your list, and get his or her gift NOW. Just by taking the pressure of timing off, you might end up finding the perfect gift.

If you always find yourself wondering if you're giving too much (or too little) to your kids, try a simple solution like the Want, Need, Wear, Read approach to gift giving. Too many toys leave a child not knowing where to focus. Give your child a few meaningful gifts, and you'll see they truly value quality and thoughtfulness over quantity.

Prepare your budget now. Let this printable Holiday Budget & Planning spreadsheet satisfy your analytical side. Soon enough, your creative side will be unleashed to start the decorating, gift wrapping, and party prep.
DOWNLOAD YOUR FREE HOLIDAY PLANNER
These free Holiday Planner Printables are super simple. There's no need to overwhelm yourself with dozens of pages. These four sheets break down your planning into manageable sections:
Gift giving

Decor & food

Holiday cards

Events (& travel)

Charity & giving back
You can easily account for gift planning, a budget worksheet, address sheet, and agenda. We'd love to hear your feedback on the worksheets. Our team celebrates Christmas, but if you have something to add that makes it more specific to your holidays, we're happy to include it!
Print several pages of the address list or keep it as a file on your computer for easy updating access.
{ click the image to download, or right click the link and "save link as" }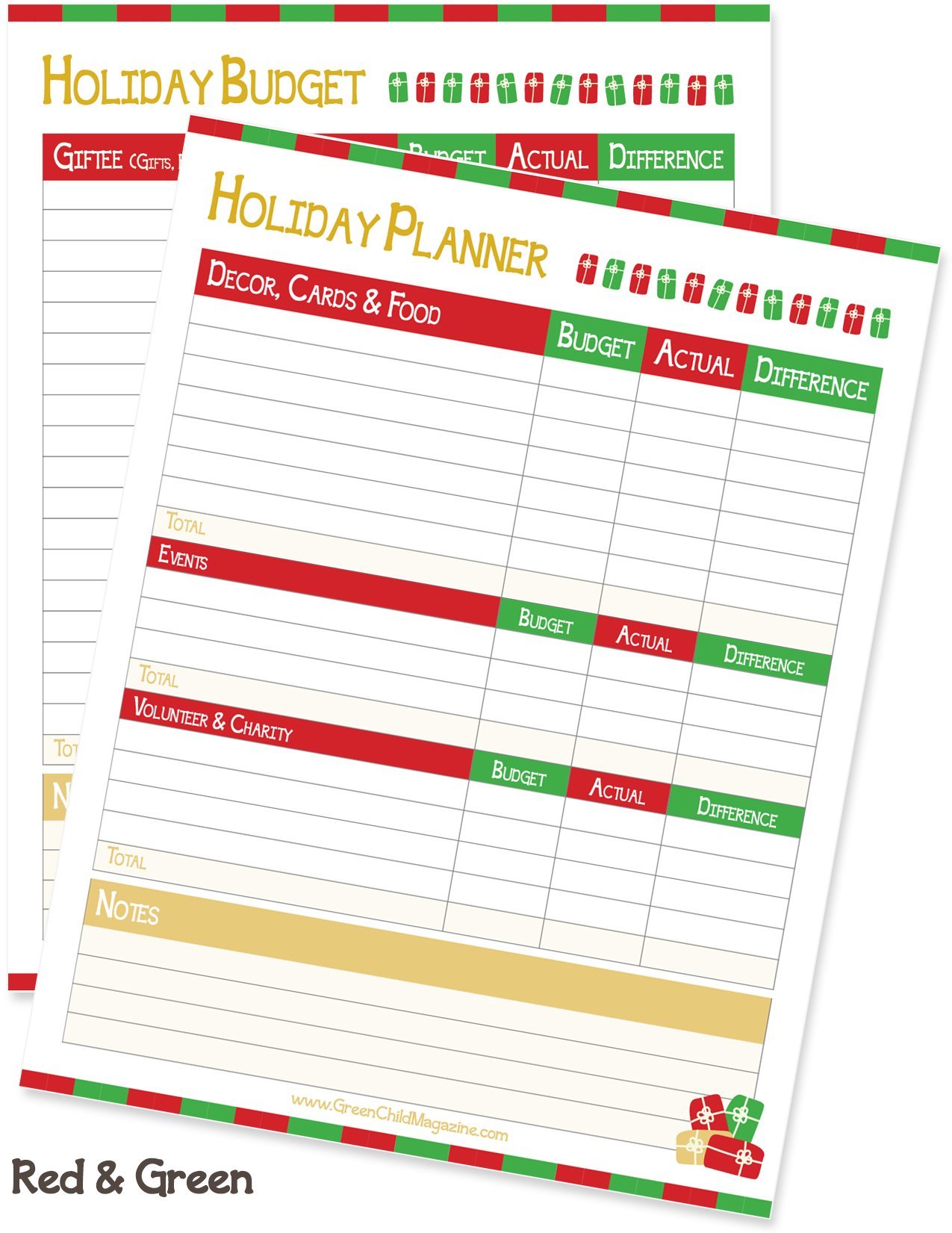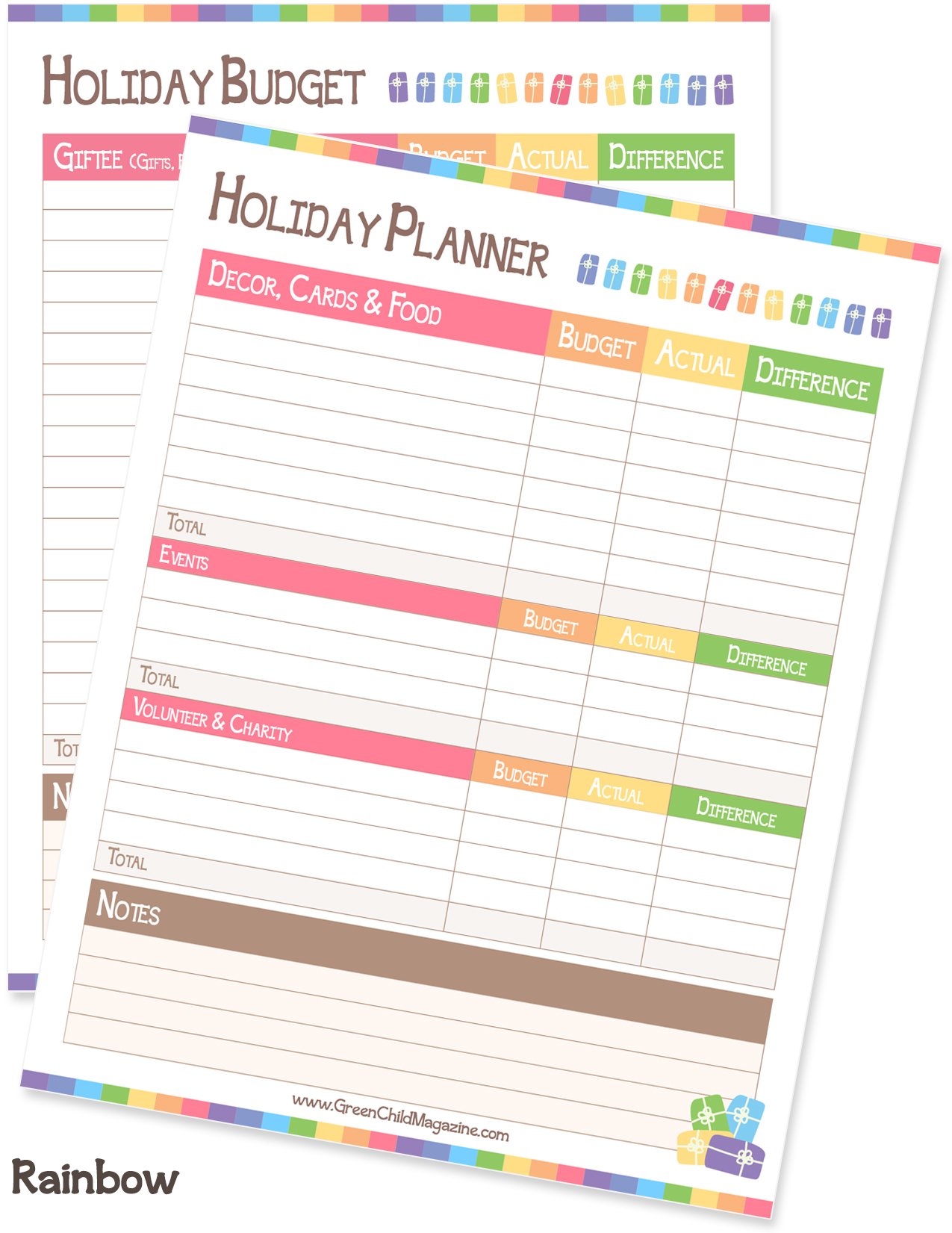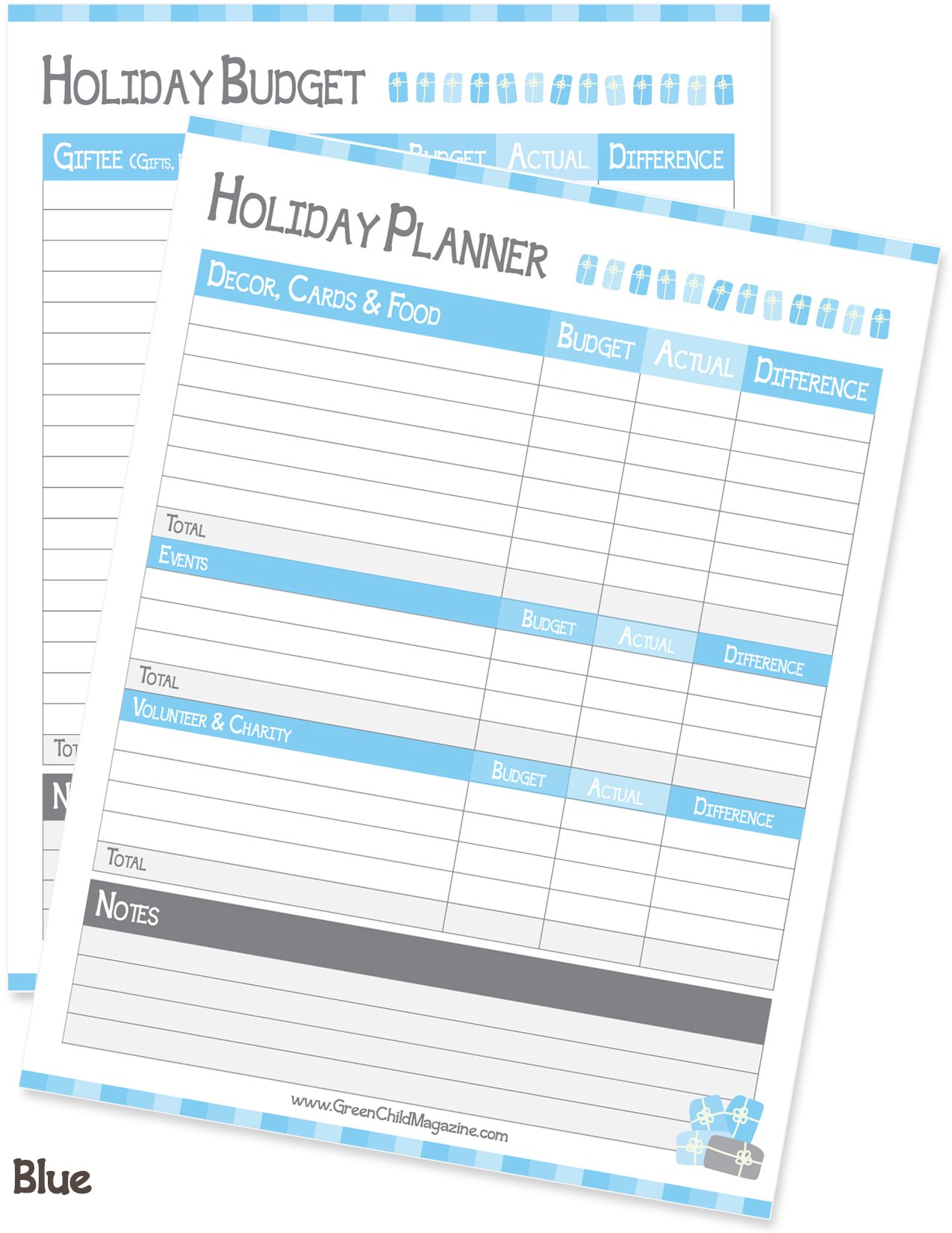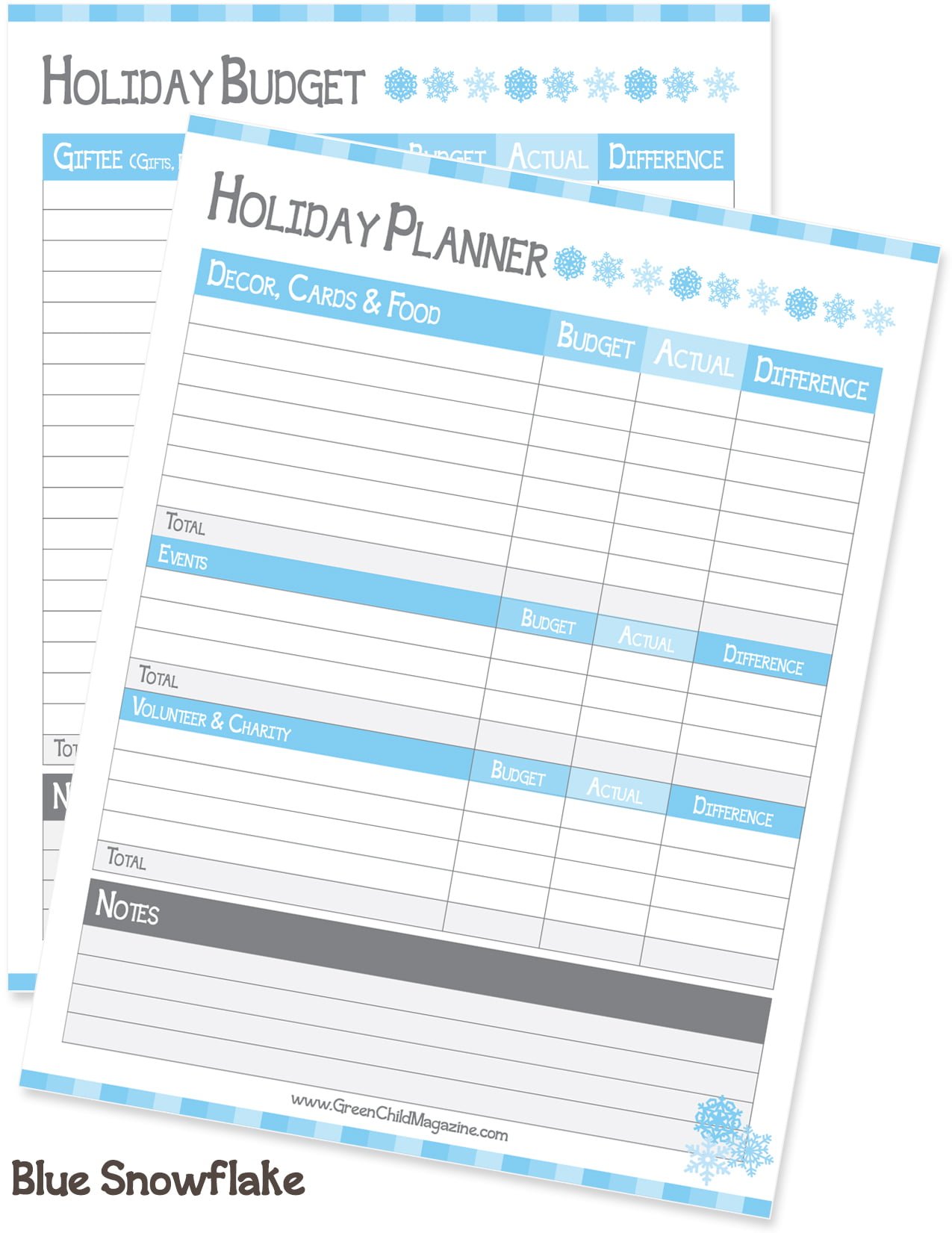 Save
Save