Reusable Menstrual Products: Cups, Discs, Period Panties + Cloth Pads
Reusable menstrual products are both safer for your body and kinder to the environment. This is one of the most comfortable healthier upgrades we've made when it comes to health and safety. We're discussing the different options so you can decide which is right for you.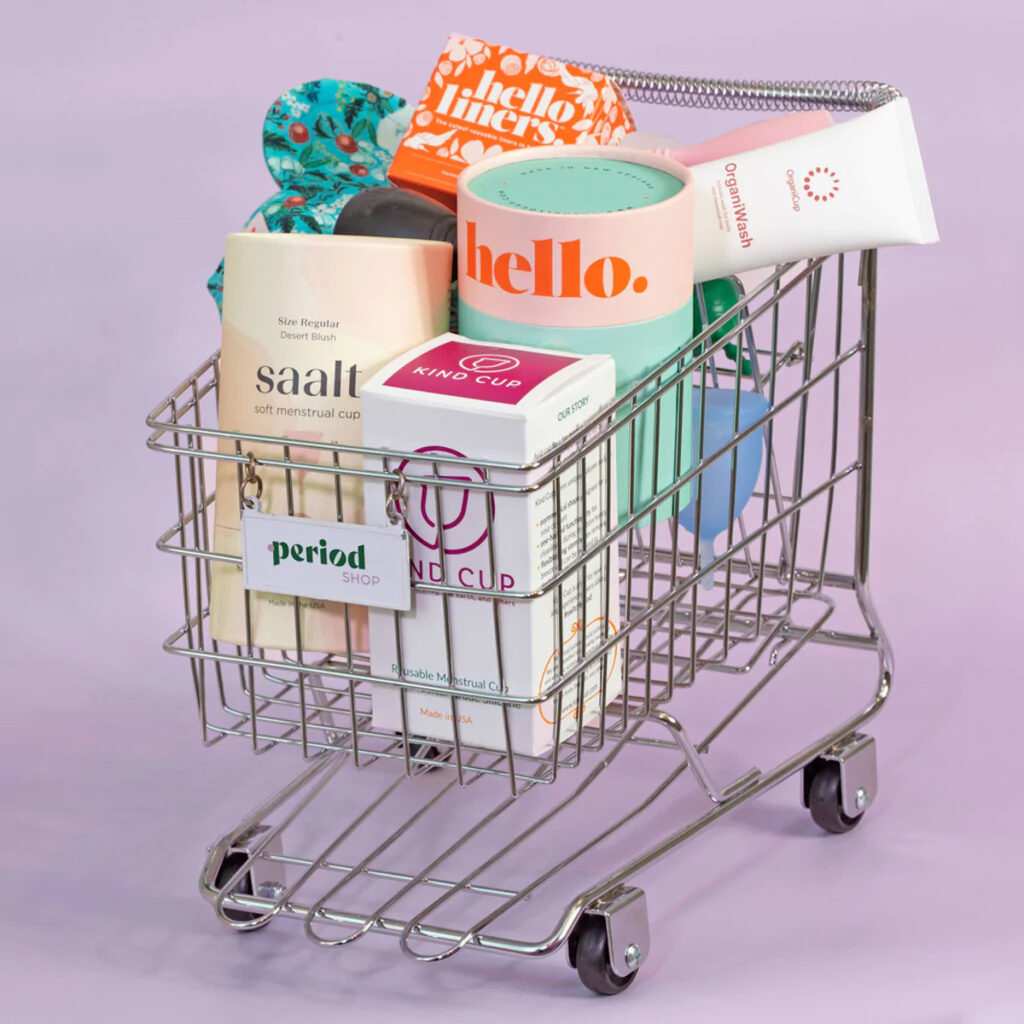 Before we cover the options, let's talk about the reasons you might consider a switch.
Why should you switch to reusable menstrual products?
Anyone with a menstrual cycle has heard of Toxic Shock Syndrome (TSS). Information about the dangerous condition is listed within the packaging of every box of tampons and warned against in puberty talks from the school nurse.
Cases of TSS have been on the rise in the U.S. (5k-10k cases annually, as common as Lyme disease) yet the illness remains low on the list of health risks for women, despite incidences of death.
Conventional tampons pose the highest risk for TSS. In addition to soaking up menstrual blood, tampons absorb the natural moisture out of the vagina. You know that first or last day of your period, when you can hardly pull that dry tampon out?
Ouch!
Fortunately, we haven't experienced that feeling in the past 12 years, since we switched to menstrual cups and period panties.
And then there's the environmental benefits of reusable menstrual products. The average menstruating person will use 12,000 – 16,000 disposable pads, panty-liners, and tampons in her lifetime. When you consider half the population is women, this really adds up.
The beauty of reusables is – you buy them once and they last years. The exact length of time depends on the type of product and the preference of the user, but we've heard of people who keep the same menstrual cup for 8-10 years!
Now let's look at the best options for reusable menstrual products.
Reusable Menstrual Cup or Disc
A menstrual cup is a small, bell-shaped cup that is generally made from medical grade silicone and used internally to collect menstrual blood. Menstrual cups have no known instances of TSS, as they catch menstrual flow instead of absorbing it.
If you need some time to think it over, read reviews online. Many people rave about menstrual cups, and it might be just enough to give you the courage to try one.
Be sure to keep in mind that there is a slight learning curve. So you'll want to have a backup (period panties or pads) until you get the hang of it and can go into your next cycle with confidence.
Using a menstrual cup or disc means no toxic chemicals and no micro-abrasions (caused by the tampons fibers) to the vaginal walls. As an added bonus, most find that they need to change their cup only once every twelve hours, making it perfect for an active lifestyle.
You can wear a period cup or disc while sleeping, swimming, exercising, or during any other activity involving a wide-range of motion (chasing a toddler, anyone?). 
Try this quiz to find out which menstrual cup style is right for you.
Reusable Cloth Pads
Conventional disposable pads can contain plastic, artificial fragrances, adhesives, and chemical gels – things you don't want next to one of the most sensitive parts of your body. Gone are the days of plastic pads chafing your thighs. Cloth pads are soft and absorbent – so much more comfortable than disposable. Cloth pads are free from irritating materials, so you can avoid unnecessary exposure to the synthetic ingredients.
Another benefit of using cloth pads and menstrual cups is that you become more familiar with your body and your period. The menstrual cycle is a natural – even sacred process. Some women have shared profound positive transformations in their feelings toward the female body and its processes after embracing reusable options.
Period Panties
Another option is underwear made specifically for your period. Special fabrics absorb blood from your cycle. A woman with a heavier flow may use period panties as backup for her menstrual cup. And they can be extremely handy overnight. Women with lighter cycles can use solely period panties like these breathable versions from EvaWear.
Whichever option you choose, you can feel good knowing you're honoring your body, your cycle, and your Mother Earth.