The Benefits of Reading to Your Baby in the Womb
You may think the only benefits of reading to your unborn baby are the relaxation and bonding you feel. But science shows that reading to baby in the womb helps develop early language learning.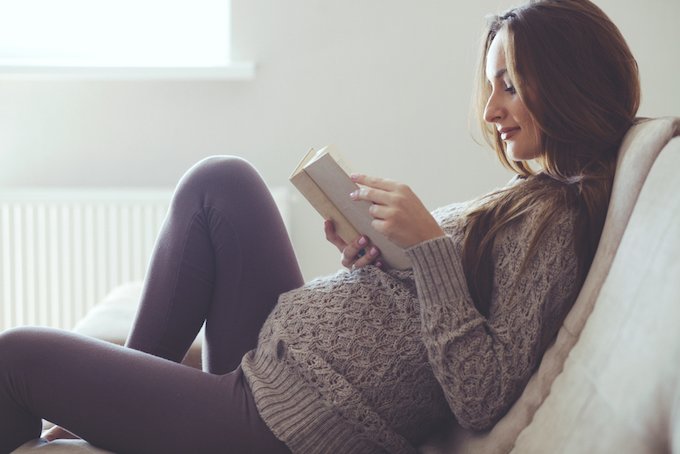 In small children, reading is proven to help with language development and increased word recognition. Reading can also create a positive bond between parent and child. It can provide a great wind-down before bedtime and spark an early interest in learning.
Talking, singing, or playing music to a baby while in the womb comes naturally to many expecting mothers. They instinctively know the importance of early bonding. And once baby gets active, it becomes more real that you're walking around with another human constantly with you.
This innate bonding can also transfer into a relaxing ritual – reading to your baby in the womb. And as it turns out, there are numerous benefits to reading to a child in utero – both for baby and the parents.
Parent-Baby Bonding and Lower Maternal Stress
Many studies show that reading (particularly from the mother's relaxing voice) causes a baby's fetal heart rate to lower. Also, the bond that is experienced between parent and child later on can start to occur while Mama or Papa read to the baby prenatally. It's also a great way to kickstart secure attachment in infants.
Participation in reading is also a great way for other family members to connect with the baby. An older child can read or talk about her favorite parts of the story. And the new baby can start to learn their sibling's voice.
We can be very focused on the preparation for the coming of new life and the general health needs of the mother and baby. However, early attention through reading to your unborn baby builds a wonderful foundation to solid future relationships.
Reading to your unborn baby also helps you slow down, relax, and experience the fun moments of early parenting. You'll enjoy the sweetness and simple lessons (which can be great at grounding adults in times of stress) of a good picture book.
Will reading to your baby in the womb make them smarter?
Legend has it that cellist Pablo Casals started to sight-read a piece of music and soon realized he knew what was coming next, without reading it. He later learned that his cellist mother had rehearsed the piece daily in the later stages of her pregnancy.
Talking, reading, and playing a variety of music can help stimulate baby's senses and improve her brain development, according to Dr. Michael Roizen. "Exposure to different sounds and scenes is essentially what helps establish connections from one set of neurons—the nerve cells of the brain—to another. This is how we all learn."
Related: Add the Book Box for Kids to Your Amazon Prime Membership
A study at the University of Oregon found when pregnant mothers were given a recording that included a made-up word to play near the end of pregnancy, the babies were able to recognize the word and its variations after they were born (source).
They could discern this by neural signals emitted by the babies that showed they recognized the pitch and vowel changes in the fake word. The babies who heard the recording most frequently displayed the strongest response, suggesting that infant language learning begins in utero.
When should you start reading to your baby in the womb?
At about six months along, a baby is already quite familiar with the sounds of the womb, from the mother's heartbeat to digestive sounds. From outside the womb, sounds are extremely clear, although about 10 decibels lower.
From week 25 forward, a baby's primary connection and information to the outside world comes in the form of sound. By this point, the soothing, rhythmic sounds of a simple story should be quite audible, although the tones and cadences of the voice are more important than enunciation of the actual words.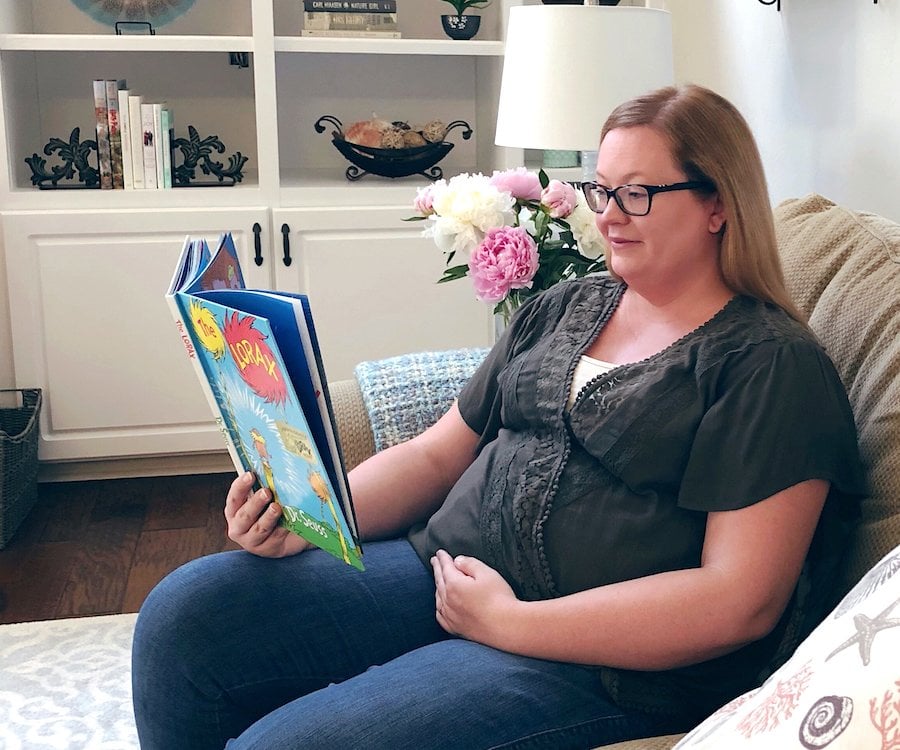 Books to Read to Your Baby in the Womb
Which books should you read? It's completely up to you!
Your favorite classics, mysteries, sci-fi, love stories – whatever you enjoy and feel comfortable reading aloud. If you want to go ahead and start practicing for reading with your new baby, use the baby and kids books you're likely getting from baby showers or gifts. Particularly, books with a clear rhythm and rhyme patterns provide a soothing, almost melodic listening experience.
If you have another child, let them read aloud (or just tell stories if they can't read). It's great practice for them and an early bonding experience with their new sibling.
Another calming way to involve older children – and to encourage mindfulness in your whole family – is to read a guided meditation script before nap or bedtime.
Here are some great books you can buy or get from your library:
Anything from Dr. Seuss and Eric Carle to Goodnight Moon and Guess How Much I Love You are fun and sweet stories for little ones. Board books make a fun addition to your baby registry.
Predictable books like Brown Bear, Brown Bear, What Do You See? or Chicka Chicka Boom Boom (both by Bill Martin, Jr.) are also perfect for prenatal reading, as well as classic repetitive nursery rhymes and fairy tales.
But, don't feel that you need to stick to the classics when choosing books to read to your baby in the womb.
This is your chance to experiment with newer characters and authors. Especially if you haven't read a picture book since your own childhood.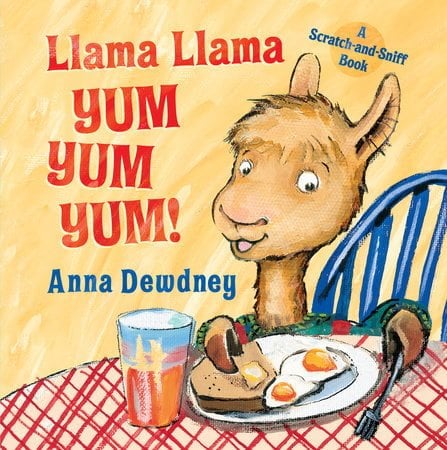 There are fabulous modern stories that are equally enjoyable to parents as they are babies. Some newer favorites include Mo Willems (while his characters, "Pigeon" and "Elephant and Piggie," are particularly popular, try some of his others for a hilarious surprise), the Llama Llama series by Anna Dewdney, and any irreverent book by Jon Klassen.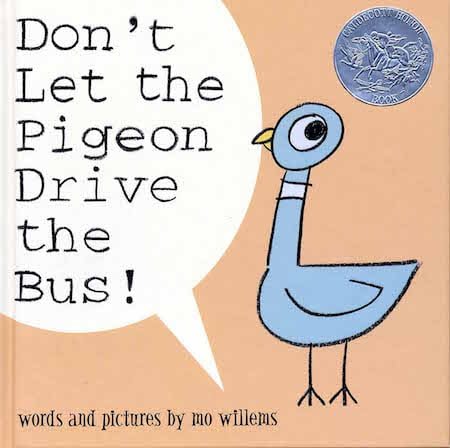 Whatever text you choose to read to your unborn baby—funny or classically heartwarming—it's the process of prenatal reading that matters. The experience of reading will surely benefit your little one. Even if just through the time spent together and the soothing rhythm of familiar voices.
It also provides some intentional calm time and peace for the parents and siblings. And you'll be sure to set a book-loving precedent that will last into your baby's life.