Green Child's Healthy Family Recipes Feature Summer 2016
Feeding your family doesn't have to be a hassle or an afterthought.
In our Healthy Family Recipes feature, you'll find advice on baby led weaning and plenty of inspiration on baby's first foods. Melanie Everett, ND shares her philosophy on nourishing your family and the importance of meal time. You'll also find real food recipes for real life – everything from quinoa crust pizza and chickpea salad sandwiches to nut-free granola bars and a variety of smoothies.
As Dr. Everett says, "When we sit down to eat together in a family setting, we are opening ourselves to more than just a moment of balanced nutrition and a healthy serving of food groups. We come together and dine to receive nourishment; to fill our cup with community, energy, relationship, shared experience and connection, as well as fuel in the form of food."
And that's exactly what this guide is designed to help you do.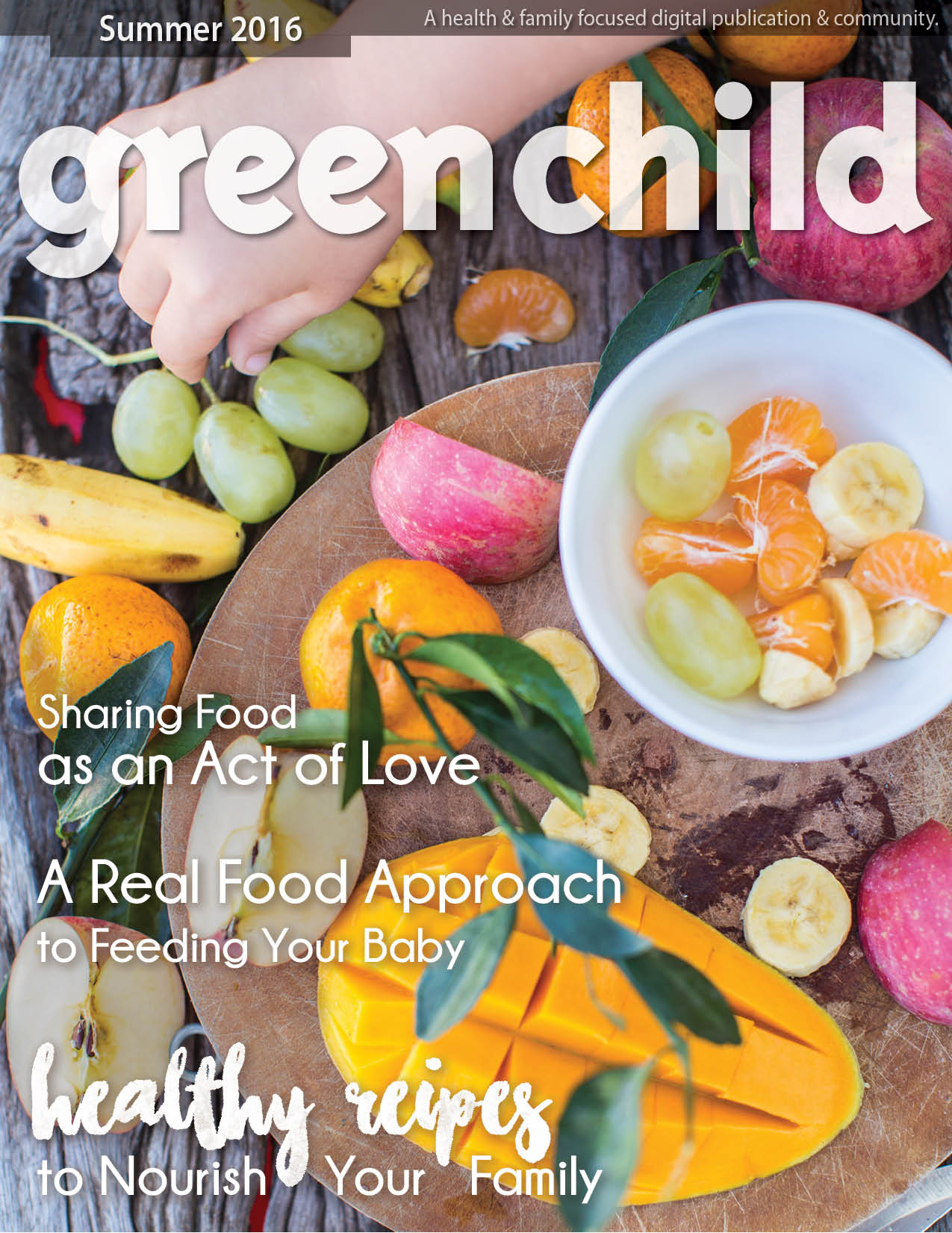 Grab your FREE subscription, and as always, we love to hear what you think. Join the conversation and share your thoughts on Twitter, Facebook, Instagram or Pinterest. Be sure to tag us using #GreenChild!