How to Teach Your Child to Be Inclusive
No one likes being left out, but sometimes it has far reaching impacts. Social exclusion can affect a child's well-being and confidence for life. Here are some ways to teach your child to be inclusive.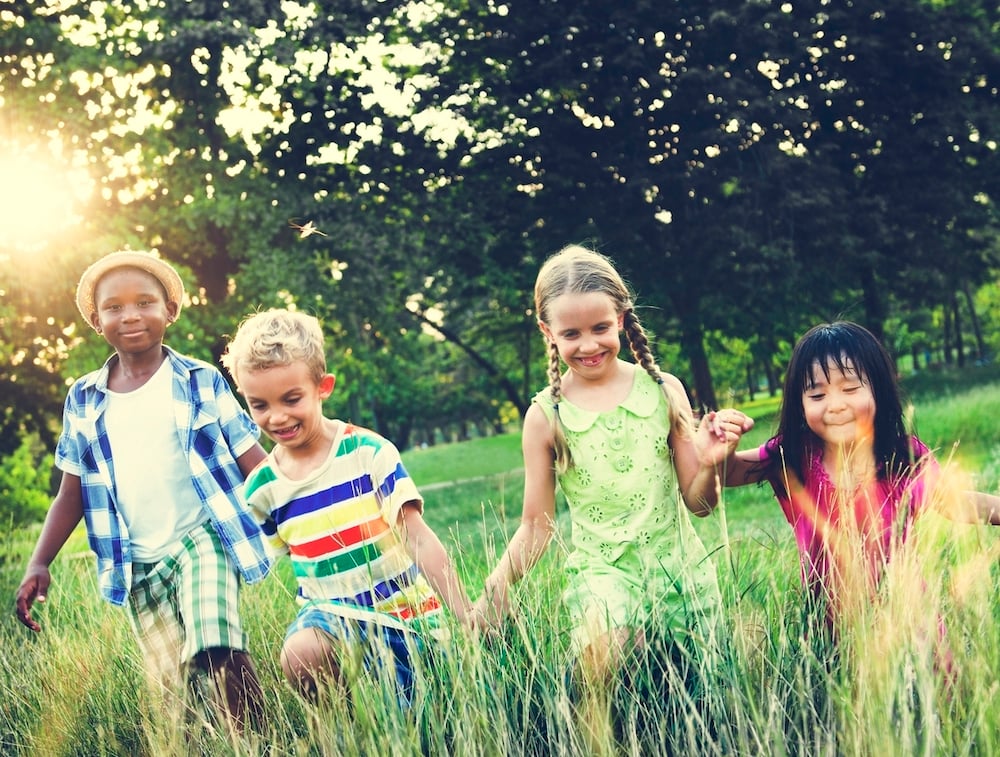 "I've learned that people will forget what you said, people will forget what you did, but people will never forget how you made them feel."
Dr. Maya Angelou's words show how an inclusive culture helps us feel comfortable, connected, and supported among both individuals who are similar to us and those who are different.
Some think diversity is only about differences. But as the term is applied in workplaces and social contexts, diversity refers to both the differences that help us see each other as distinct individuals and the similarities that help to connect us.
These differences and similarities can be characteristics such as age, race, religion, sexual orientation, ethnic background, and physical ability. But diversity also encompasses other aspects of our identity—gender identity and expression, core values, cultural norms, and the ways we process information and approach problems.
How to Teach Your Child to Be Inclusive
Being intentionally inclusive means being mindful and curious about the life experiences and viewpoints of others. It is these individual life experiences and standpoints that need to be embraced with a lens of curiosity, so that people feel seen, heard, and respected.
Let's be mindful of how we can show up for others in our life and community to feel seen, heard, and respected.
Encourage your child to be more inclusive by building these pillars: Knowledge, Kindness, Empathetic and Emotional Understanding, and Compassion.
Model Inclusivity
Your child is always watching you. Examining your own beliefs, biases, and values will help you take the first step to make a conscious choice of ways you want to build your knowledge and practice being intentionally inclusive. Building knowledge can take on many forms for you and your family.
One valuable form is to connect with people in your community and your children's schools to better understand their life experiences and standpoints. This connection can lead to a greater understanding and meaningful experience for everyone.
Be Kind to Others
It is through our acts of kindness that makes a difference in a practice of being intentionally inclusive. Our words and actions that we are willing to choose, so that people feel seen, heard, and respected will foster support and trust.
See also: 10 Ways to Help Your Child Guard Against Bullying
Practice Empathetic and Emotional Understanding
Use empathy to understand the life experiences of others and be willing to understand and share in their feelings. It is emotional empathy that helps us build emotional connections with other people, and ultimately serves as the thread of our existence as social beings.
Lead with Compassion
Show a willingness to be an ally for others during their challenging times and celebrate their triumphs with them. It is through our words and actions that we express caring and support for their circumstances. Treating them with dignity and respect is key to fostering compassion. This can help cultivate a greater connection and better understanding of one another.
Taking the time to practice these four pillars is important to creating a meaningful intention in your life.
References:
Perlmutter, D. (2020, June 10). I Can Feel Your Sadness. {Blog Post}. Retrieved from http://www.drperlmutter.com
Reid, J. & Brown, V. (2018, May 14). Can't We All Just Get Along? Time for Inclusion and Diversity, {Blog Post}. Retrieved from https://www.psychologytoday.com/us/blog/the-social