6 Staycations Inspired by Family Favorite Destinations
With the way of the world these days, social distancing, quarantining and all, there's never been a better reason to plan a staycation. And perhaps one of the upsides here is that you don't have to just choose one location!
HAWAII
Transport your family to paradise with a staycation to the tropical island of Hawaii.
Make leis. Leis are a traditional symbol of the island of Hawaii. The garland or wreath is typically made of strung together flowers, but locals may also have leis made of nuts, shells or seeds on hand. Get in the Aloha spirit by crafting your own leis. Consider using flowers or materials from your own garden. If you choose to use a non-perishable material, you can keep the lei as a staycation souvenir.
Practice surfing. Many fundamentals of the water sport are actually first learned on dry land. So, dust off the boogie boards and head to the backyard for paddle practice. You can also practice the take-off stance. If you want to have a little fun with it, create a game for the most unique take off stance or have a balance contest.
Make a fruit smoothie. Cool down after all of that surfing fun with a delicious fruit smoothie. Hawaii is famous for its fresh and vibrant produce. Consider choosing flavors like pineapple and coconut that are popular on the island.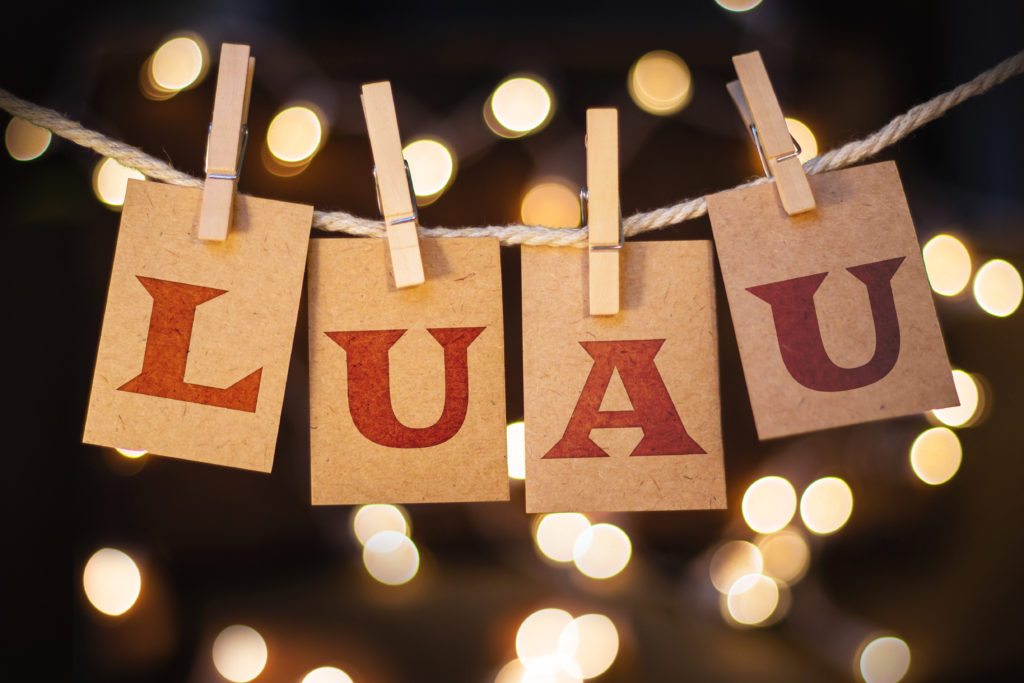 Host a luau. Now it's time to bust out the tiki torches, if you have them, and fire up the grill. Grilled pineapple is super delicious and can dress up any burger or Hawaiian-inspired taco. Play some luau music and hula dance together to celebrate your escape from the every day.
Speak like the locals. The Hawaiian language hosts a beautiful connection to proverbs of love, inspiration and the ways of life. Learn a few phrases, like KA LĀ HIKI OLA which translates to "The dawning of a new day". It speaks to optimism as well as the value of hope and promise—something we can all get behind these days.
Dive into its history. Explore the tropical islands with your ears through Podyssey's curated podcast playlist. The playlist includes a humbling short story about the traditional Hawaii stone carving, ki'i pohaku, and its lesson of patience as well as the history of the Hawaiian shirt and more.
YELLOWSTONE
Perfect for connecting with nature and learning about our Earth, a Yellowstone staycation could just be what the doctored ordered for your family's cabin fever.
Take a virtual tour. The sights of Yellowstone National Park are awe-inspiring in person, yes, but can also be enjoyed virtually. And perhaps even become a nice introduction to the landscape if an actual trip is on the horizon at some point.
Make a volcano. Yellowstone itself is actually a volcano and the park hosts many resurgent domes that sit atop fluctuating magma chambers. You don't have to wait until next year's science fair, create a volcano as a family activity—no grade required. Think of it is as a family excursion—here's one simple how-to.
Listen to nature. This curated playlist brings you closer to the natural sounds of Yellowstone. Your family can listen to stories about a pack of resident wolves, hear the sounds of Old Faithful, and wander vast parklands with your ears.
Camp out in the backyard. Camping out at Yellowstone is an incredible experience—but also takes a lot of preparation and know-how. Enjoy a simpler take on the camp out, by heading to the backyard. The best part? If you forget something you'll only be a few feet away from it—not to mention that you'll have ready access to the bathroom.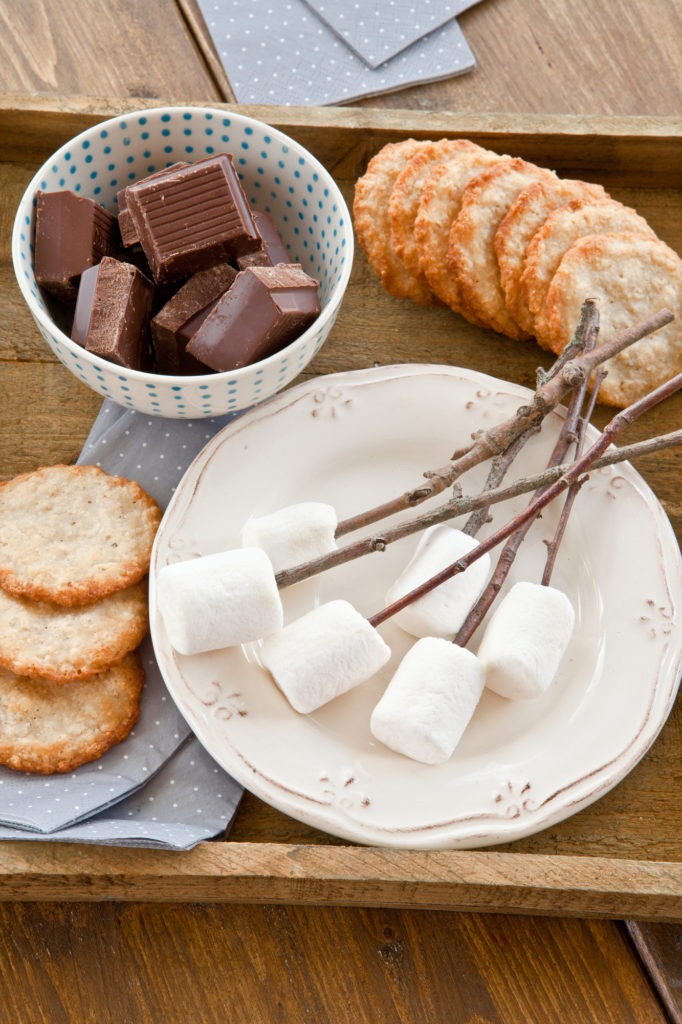 AMSTERDAM
Escape to the land of the Dutch for family fun that covers culture, natural beauty and delicious food.
Plant tulips. Amsterdam is famous for its canals, rich history and beautiful landscapes peppered with windmills and filled with tulips. Plant a few bulbs in the yard or in a planter. Once they bloom, they'll make for a great keepsake of your family staycation. If someone is extra handy in the house, consider adding a little Dutch charm to yard with a handmade windmill. The adults can handle the wood cutting and the kids can cover the decorating.
Tour the Van Gogh Museum. Explore the works of the infamous painter Van Gogh through the museum's virtual stories portal. You can gaze at his self-portrait, bask in the beauty of "The Pink Peach Tree" and many more inspiring paintings. Have an impressionist at home? Let the famous paintings inspire your own creative session, dust off the smocks and rinse the brushes!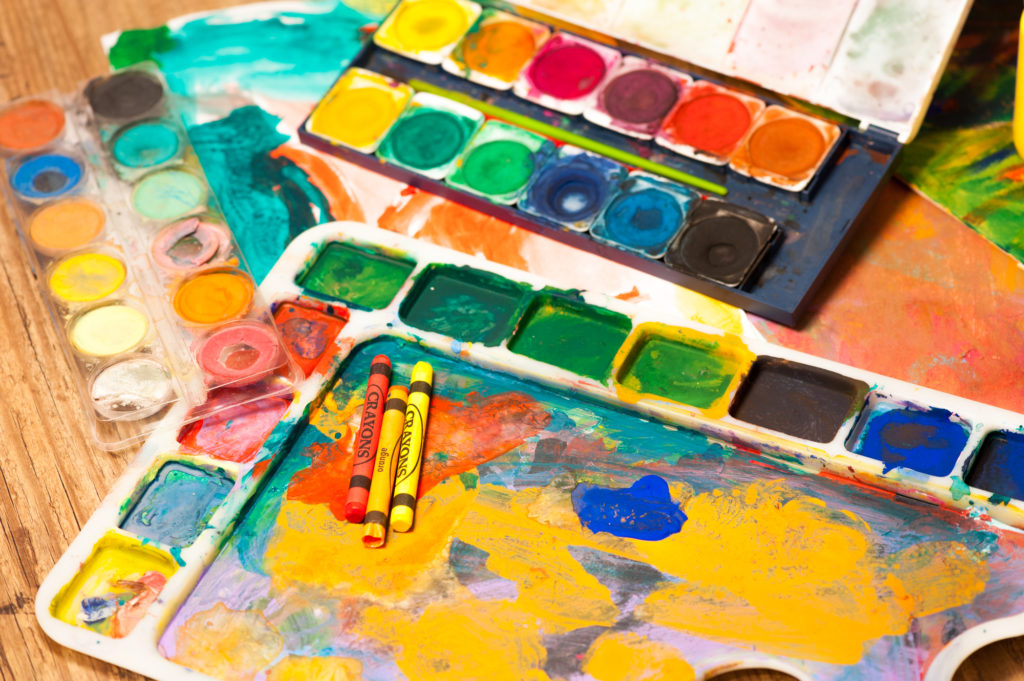 Enjoy traditional dishes. Dutch foods are particularly delicious. Get adventurous in the kitchen and try out a sweet treat like Stroopwafel. This curated playlist includes the history of the sweet treat, plus it includes other ways to escape to this Dutch destination through sound.
Try out the language. There's no better way to experience the culture than to speak the language. Practice some traditional Dutch phrases together, like Goedemorgen! Which means, good morning!
NEW YORK
The city that never sleeps makes for the perfect staycation destination.
Watch a musical. A NYC-must do, attending a Broadway play is a fun, special experience. Bring the shows home with Broadway HD, which allows you to watch famous plays from the comfort of your living room. If you choose to subscribe you can enjoy Broadway anytime, but for the purposes of this staycation, you can make the experience extra special by crafting some "front row" tickets, whipping up tasty NYC treats, like soft pretzels, and getting dressed up for the occasion. You can also listen to famous plays, including the renowned Hamilton through this NYC-inspired podcast playlist.
Make a pizza. Pizza is to New York what water is to the ocean. Make some fresh dough and have fun tossing the pies as you create a sure-to-be tasty meal. What could be better? Eating your homemade pies outside, a' la central park picnic style.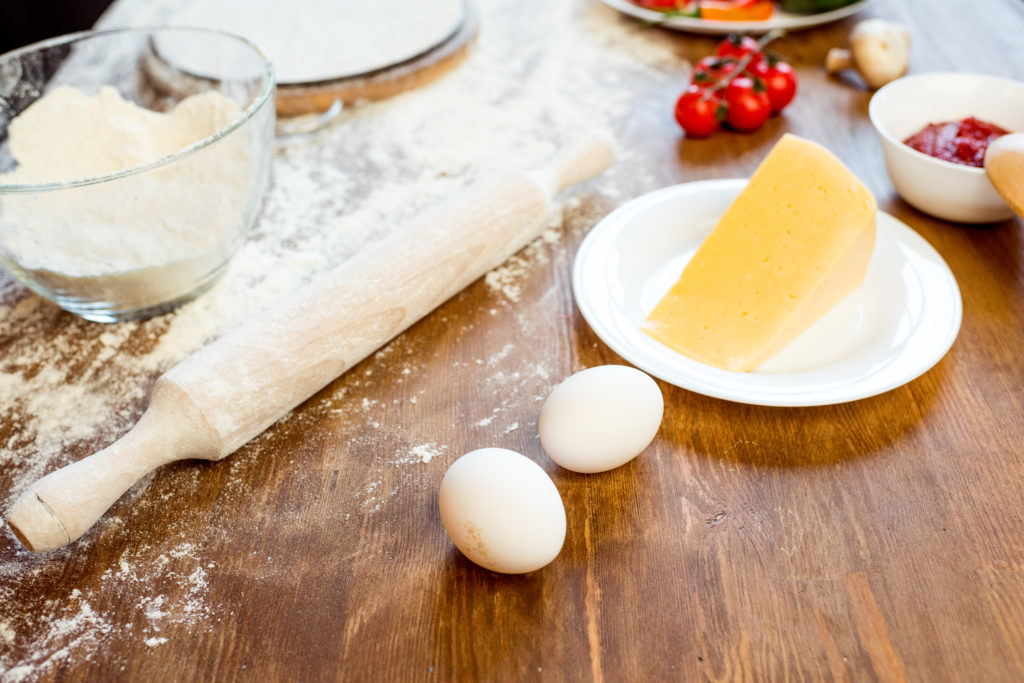 Tour a museum. New York is home to so many influential museums, the Met, MOMA and the Whitney—just to name a few. And many are sharing collections and exhibits online. Tour one or tour them all, the best part of the staycation museum experience is that proximity and tired feet are non- issues.
DISNEY
What would a family staycation roundup be without mentioning the most magical place on Earth? Okay, even if you don't quite buy into that sentiment, Disney, be it land or world, does dole out a lot of staycation inspiration.
Dress up. Get in the spirit of Disney by dressing up like your favorite characters. With the host of so many characters to choose from, you are sure to be able to scrounge up a homemade costume.
Make one of the famous recipes. If you've been to Disney before, you know that one of the best parts of the trip has to be all of the amazing treats. Disney has released many of their famous recipes so you can enjoy the tasty magic at home.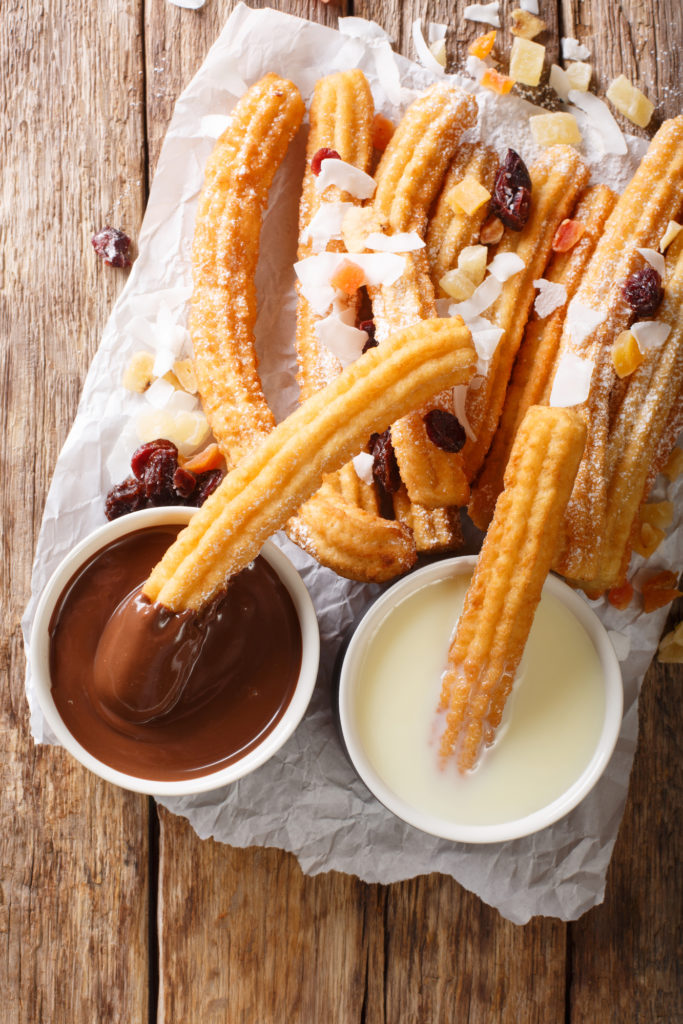 Take a virtual ride. This may be the best benefit of a staycation, ever: No. Lines. There's no need to park your stroller or stand for an hour as you inch your way forward. Take a virtual ride through Arendale, ride a rollercoaster or hop on the Small World classic. There are many other favorites to choose from.
Unlock the magic. Learn about the history of Disney World, the voices behind your favorite characters, origins of your favorite classics, and the secrets of the Imagineers when you listen to this Disney curated podcast playlist.
Put on a parade. A Disney vacation isn't complete without watching a parade—and the best part about a Disney staycation is that you get to put on your own parade. You're dressed up in your costumes and ready to sing-along so why not make parade decorations or your very own float that the kids can ride along on through the neighborhood?
PUERTO RICO
An island known for its beautiful beaches, colorful culture and vibrancy, Puerto Rico makes for an excellent escape from the every day.
Learn to Salsa. Experience the island through dance by taking a virtual lesson with pro dancers Tito Ortos and Tamara Livols.
Discover landmarks. Visit must-see locales while playing a game as a family through virtual puzzles. These games feature places like Lajas's crystal water beaches, Puerto Rico's easiest-to-reach bio bay in Laguna Grande in Fajardo, the El Yunque Rio Grande, the only rainforest within the U.S. National Forest System and more.
Take a virtual dive. Go on an underwater excursion and soak up the astonishing views and soothing sounds of Mona Island, La Coordillera and Desecheo National Reserves as well as, Lajas and Aguadilla.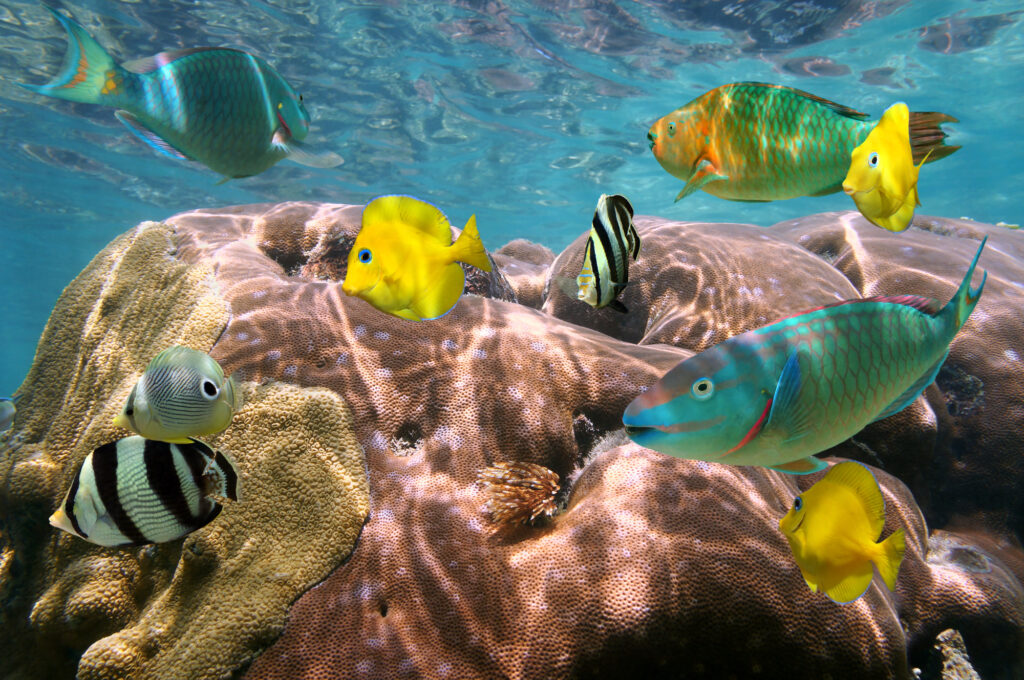 Dip into the island's art scene. Puerto Rico hosts more than just beautiful beaches, the island is also home to various art museums that are now offering virtual tours.
Truthfully the best part of family vacations are the memories that you make. It's the time that you aren't usually able to spend together, simply enjoying one another—without any work calls or tests to study for. No matter the staycation—or staycations—you choose, you'll get the best souvenir of all—those memories.