The Best Non-Toxic & Most Practical Kitchen Tools: Healthy Kitchen Essentials
If you're selective about where your food comes from and how it is grown, then healthy kitchen essentials should be at the top of your list. A small addition or a simple swap can turn any kitchen into a more earth-friendly, health-conscious food space.
Our top kitchen tools list includes the best small appliances, cookware, and a few practical gadgets to make meals healthier and easier.
PLASTIC-FREE FOOD STORAGE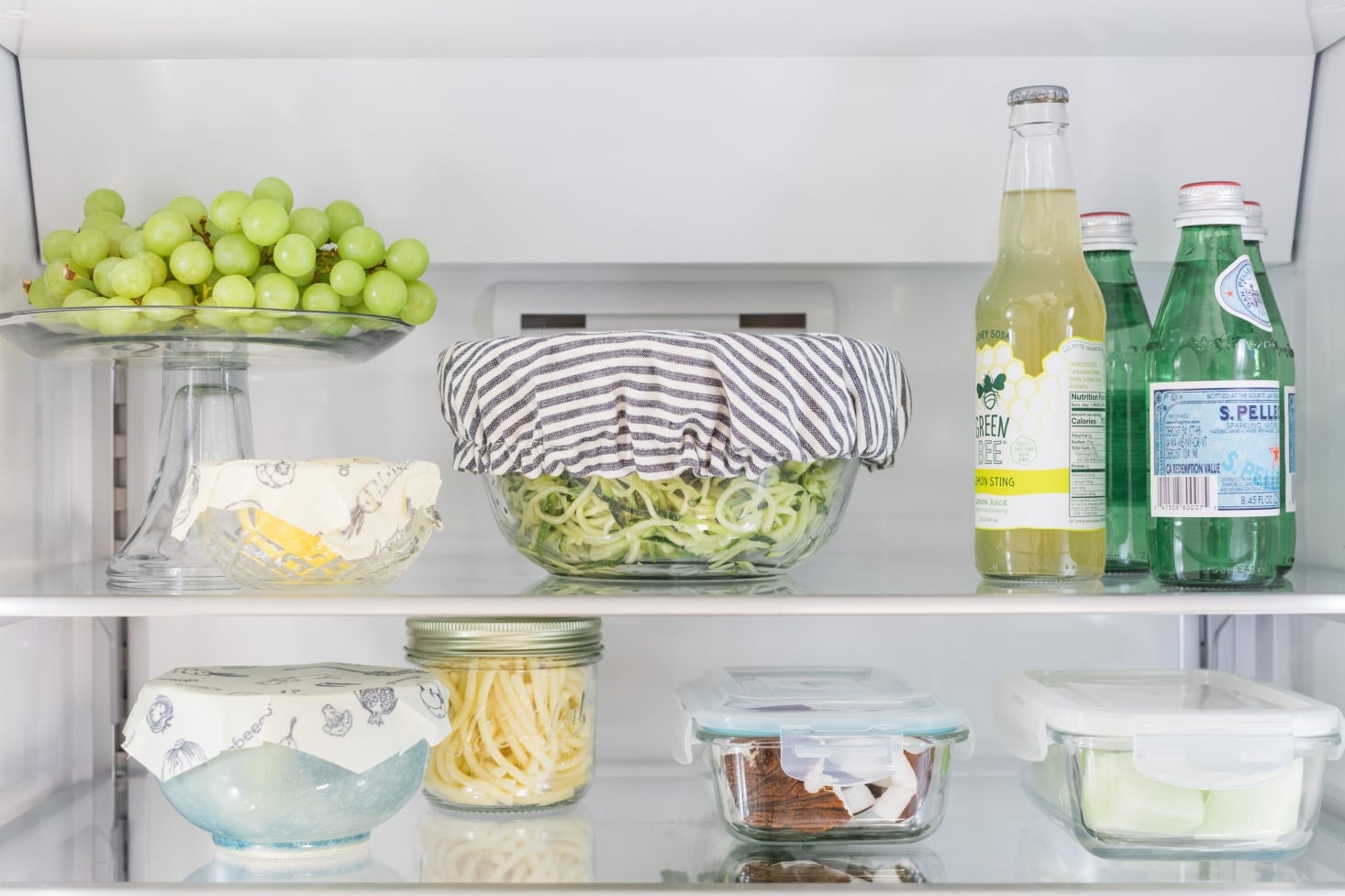 Toss those plastic containers once and for all and replace them with safer, waste-free alternatives.
Not only do glass storage containers provide safer storage for all your foods they offer an excellent visual of what is inside.
Glass Ball jars are relatively inexpensive (can be purchased by the dozen), are easy to clean, and can store anything from seeds, flours and nuts to soups, stews, and fresh berries. If you are using glass containers for frozen storage, be sure to leave enough room at the top for any liquids to expand and select those that are freezer safe and have a wide mouth for easy removable when reheating.
You can also save pounds of plastic bags, plastic wrap, and aluminum foil by using organic beeswax wraps to store food safely (and adorably!) These large wraps from Bee's Wrap are perfect for foods that need to be sealed tightly. Or you can find reusable cloth bowl covers for more permeable storage.
Here's a comprehensive guide to storing fresh fruits and veggies plastic free.
SAFE, NON-TOXIC COOKWARE
The days of the covered wagon may be behind us, but the brilliance of cast iron is back in the hands of the today's home cook. A throw-back, yes, but one that still has a place at the table… or should we say stove? A well-seasoned cast iron pan will last a lifetime and offers a relatively non-stick surface without adding any chemical residue to your food.
Although it is a heavier alternative to stainless steel, the cook surface holds heat brilliantly and the cost is affordable. And cast iron is easier to clean than you might think!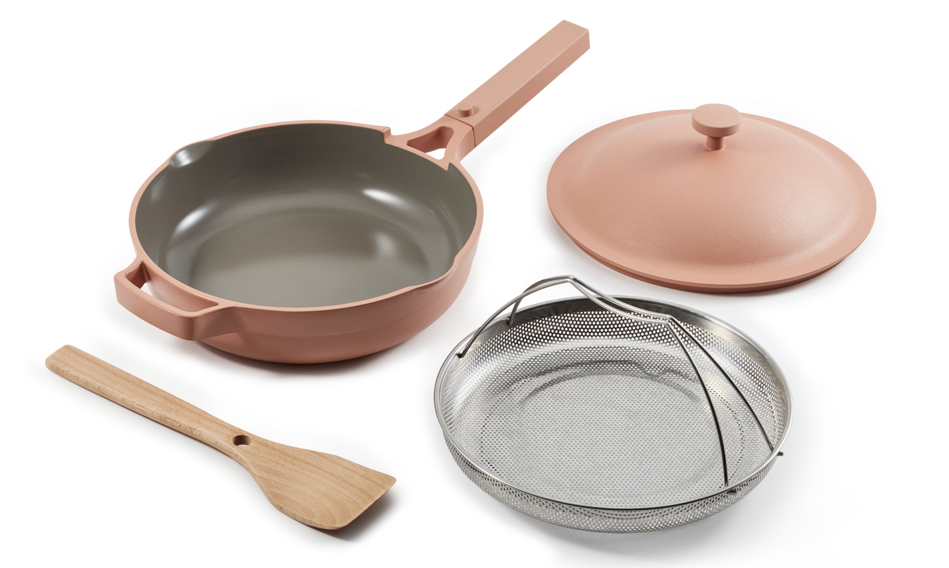 If you prefer non-stick (and we totally get it!) the Always Pan from Our Place is an outstandingly versatile ceramic coated pan that uses a PTFE and PFAS free coating.This beautiful, genius pan was designed to do the work of 8 pieces of traditional cookware. It even includes a nested steamer basket and natural spatula. It's also dishwasher safe – which is great because you'll use it every day.
Another safe alternative to teflon is ceramic cookware from Xtrema. These 100% ceramic pans, pots, and bakeware are free from toxins. They're also versatile enough to be used on the stovetop, in any type of oven, or in the fridge to store leftovers. Plus they're dishwasher-safe.
UNBLEACHED PARCHMENT PAPER
Aluminum can be found in many food or kitchen items like foil, canned goods, drink pouches, and tin storage containers. When foods are heated in foil or containers or come into contact with it while hot, studies have shown that aluminum will transfer into the food (source). To be safe, keep aluminum foil out of your kitchen and welcome in unbleached parchment paper.
Not only is it compost-friendly, the non-stick surface makes it an excellent sheet pan liner for cooking everything from cookies to roasted vegetables. Fold a large piece in half to make the perfect cooking pouch for fish, chicken, or vegetable or roll it into a cone and use as a pastry bag or a treat holder for kids.
HIGH-SPEED BLENDER
One of the most important healthy kitchen essentials is a good blender. We use ours several times a week. High powered blenders are crucial for making fruit smoothies, green smoothies, nut milk, pasta sauces, raw soups, dressings, and even grinding coffee beans.
Many powerful blenders like Vitamix and Blendtec are pricey, but they're worth it. The Brandless Blender (at just $149) is newer to the scene but so far we've found it to be just as powerful as the expensive ones.
PLASTIC-FREE COOKING UTENSILS
A good wooden spoon is more like an appendage… just ask any Italian grandmother. Unlike their plastic or metal counterparts, wooden cooking utensils work on all surfaces, are safe with all foods, and have been known to last more than most marriages.
Stick with bamboo for the most eco-friendly of the bunch. Not only is bamboo more sustainable than other hard, durable woods like maple and beech, but its antimicrobial properties also help keep it clear of bacteria.