Q: Are there any natural remedies for hemorrhoids? I am really having issues with them, but I prefer to avoid over the counter treatments and I don't want to resort to surgery.
A: Hemorrhoids can be an unpleasant – but not uncommon – side effect of pregnancy or giving birth. There are several natural remedies for hemorrhoids that really work. We'll discuss ways to keep hemorrhoids at bay and how to safely treat them during a flare up.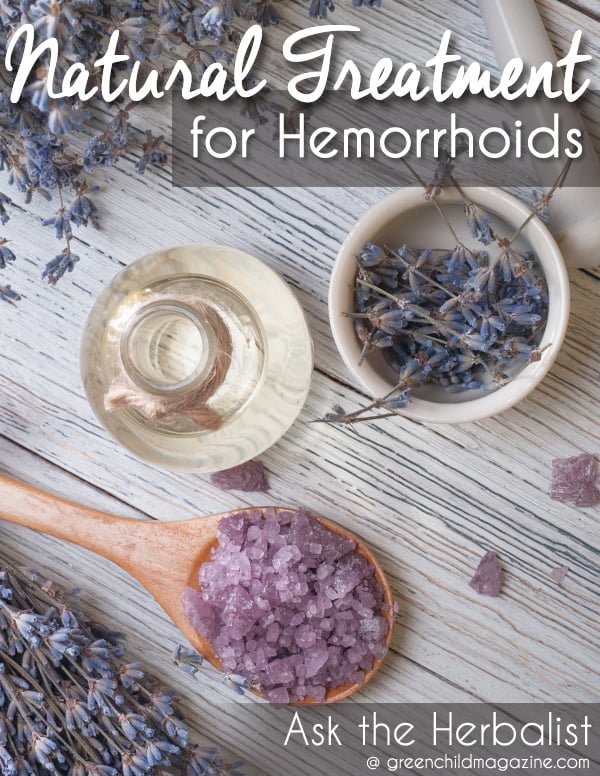 First, increase the amount of fiber in your diet and stay well hydrated. Constipation and straining are two of the leading causes of hemorrhoids.
Second, take a good probiotic. This can also prevent constipation.
Another thing you should do is go when you need to go. Don't wait when you feel the urge.
And last, but not least, don't sit for extended periods of time without moving around. Get up and take a quick walk at least every hour and half.
Having done those four things to alleviate the root cause, try these natural remedies for hemorrhoids.
Natural remedies for hemorrhoids and flare ups
An ounce of prevention is worth a pound of cure and that is especially true with hemorrhoids. Increase the fiber in your diet, drink plenty of water, take a good probiotic and don't sit for long periods of time. If you already have pain hemorrhoids, try some of the above treatments and see which one works best for you. Once you get back to normal and have the flare up under control, modify your lifestyle to keep them from coming back.
Sources for Herbs and Herbal Remedies
Always consult your doctor, naturopath or herbalist before you start a regimen with herbal remedies if you have any medical conditions, especially those that affect how your body metabolizes medications. If you want to use herbs to treat your family, here are some good sources:
Mountain Rose Herbs
Your Local Herbalist

Susie Lyons' lifelong interest in natural remedies and holistic health practices led to the publication of The Herbalist Journal and her own line of herbal products. Both enterprises were born of her curiosity about natural healing and the folk remedies she grew up with in her extended East Texas family. She is currently pursuing certification as a Master Herbalist.

Latest posts by Susie Lyons (see all)