Prenatal Yoga to Prepare for Labor and an Easier Natural Birth
You already know how yoga can help improve flexibility and calm your nerves. But, did you know, a prenatal yoga practice can also set you up for an easier birth? If you're looking to prenatal yoga to prepare for labor, you might be surprised to find there are other benefits that come along with regular practice throughout your pregnancy.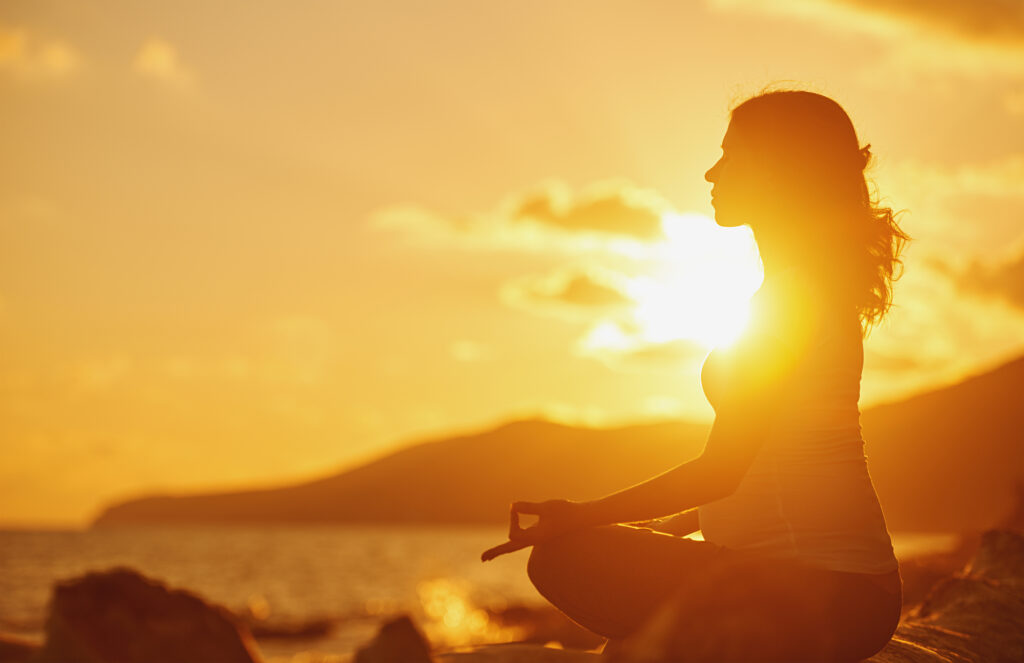 In fact, The National Institute of Health reports that mothers who practiced yoga during pregnancy experienced decreased preterm labor, fewer instances of low birth weight, and significantly lower cases of hypertension.
The health benefits are plenty. Plus, it's fun to spend time with other women who have the same hopes, enthusiasm, cravings, fears, aches, and pains if you go to a class. And it can be just as entertaining at home if you choose to follow a virtual program.
How Can Prenatal Yoga Prepare Me for Labor?
Breathing: During the different stages of labor, sometimes the only aspect you can control is your breath. Prenatal yoga classes help prepare you with calm, focused breathing. You'll learn basic meditation and deep diaphragm breath work, reducing anxiety and helping you stay centered and focused. This will keep your energy in check and give you stamina for the long labor haul. And if your birth doesn't go exactly as planned, your yoga practice will help you surrender to the situation and field what comes with less anxiety.
Managing Discomforts: Many moms experience physical discomfort when pregnant and have a tough time getting the rest so badly needed. According to the Mayo Clinic, studies suggest that prenatal yoga can improve sleep and decrease lower back pain, nausea, headaches, and shortness of breath.
Muscle Control: Standing poses, a core part of any prenatal class, ground the body, strengthen the legs and focus on posture. The extra belly weight can throw your alignment out of whack. Pregnant women need to learn how to carry themselves differently to protect their backs. These abilities, plus the breathing techniques and added flexibility, are invaluable in the throws of contractions when you'll need to relax and keep the birth channel open.
What to Expect with Prenatal Yoga
A good prenatal yoga class is vigorous and gentle. Class generally begins with a check in where expecting moms share their due dates and stats. Stretching, kneeling, and standing poses get the heart rate going. A certified prenatal teacher knows what's safe; but you should always be cautious and listen to your body.
Don't do anything that feels uncomfortable. Twists, backbends, lying on your belly and inversions are not wise. If you are not feeling up to class, give yourself permission to go home. Sometimes a nap is a better idea.
Class ends with Savasana, a restorative (resting) pose. The modification for pregnancy is to lie on one side with plenty of bolsters, blankets, or props to protect the belly and joints. Savasana is quite rewarding after a physically challenging class. You'll appreciate the rest!
The benefits of a steady practice (once or twice a week) during your pregnancy can really impact your pregnancy and birth. Your body can even tap into the reserve of strength you've built and give you energy for weeks afterwards.
Pretty soon, you can sign up for your first Mommy and Me Yoga class or look into ways to bond with your child through yoga at home.