Kale is a superfood. It's loaded with Vitamins A, C, K, and rich in anti-inflammatory properties. But the fibrous texture and strong taste can be a tough sell for kids.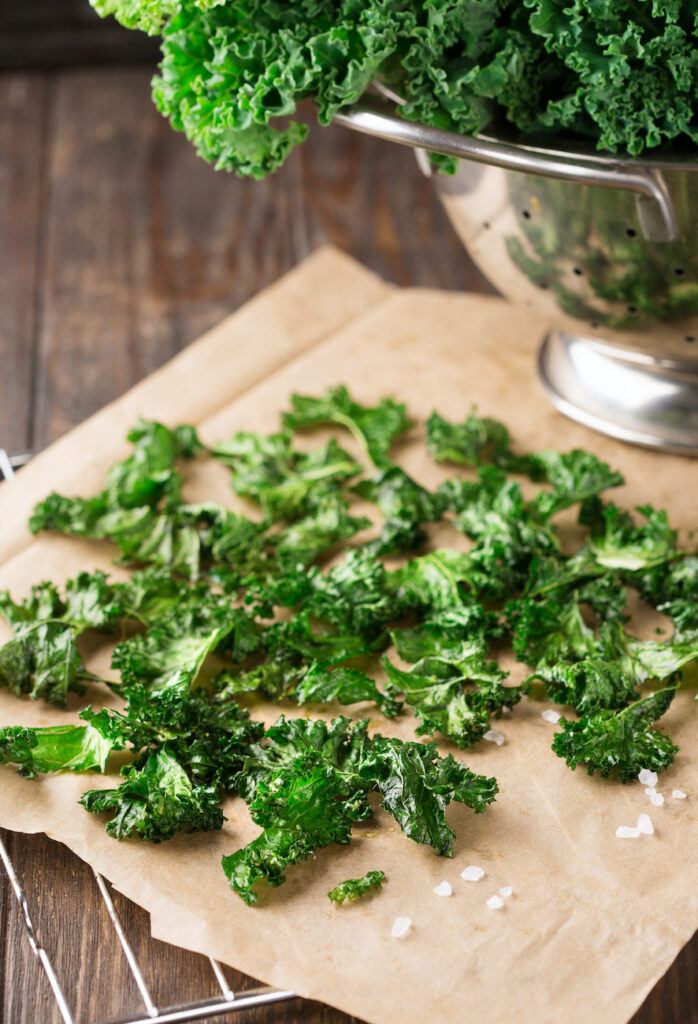 Making kale chips turns this nutritional powerhouse into a bite-sized snack the kids can help make. Getting kids in the kitchen is a great way to raise healthy eaters, and it's also a fun way to spend time with them.
We love this recipe because it's simple, tasty and healthy. Our kids are always starving when they get home from school, no matter what, and this super green gives them a mega dose of Vitamin A, Vitamin C, and B-12. Serve this with fresh fruit or berries and you'll have a great after school snack!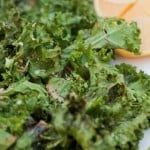 Print Recipe
Crispy Baked Kale Chips
Ingredients
Bunch of kale

Olive oil

Sea Salt

Garlic Powder

optional
Instructions
Preheat oven to 350 degrees.

Wash and dry the kale leaves.

Remove the leaves from their stem by holding the base of the stem and with your other hand slightly pinch and rub up the stem. Just like we do in our video

Rip the kale into smaller bite size pieces.

Place the kale on a baking sheet and pour on the olive oil.

Be sure to really massage the oil into all the leaves or have your kids paint it on!

Sprinkle with Sea Salt. We also like to add a pinch of garlic powder.

Spread the leaves around so that they aren't touching – you want a single spaced out layer on your baking sheet.

Bake at 350 degrees for about 10 – 15 mins. Every oven is different so for your first batch keep a close eye on them so they don't start to burn!

After they've cooled down enjoy your healthy, crispy, tasty Kale Chips!
Notes
If the kale chips get soggy before you finish them, return to the oven, turn it on briefly then turn it off again as you let them get crispy again.

Latest posts by Green Child Magazine
(see all)