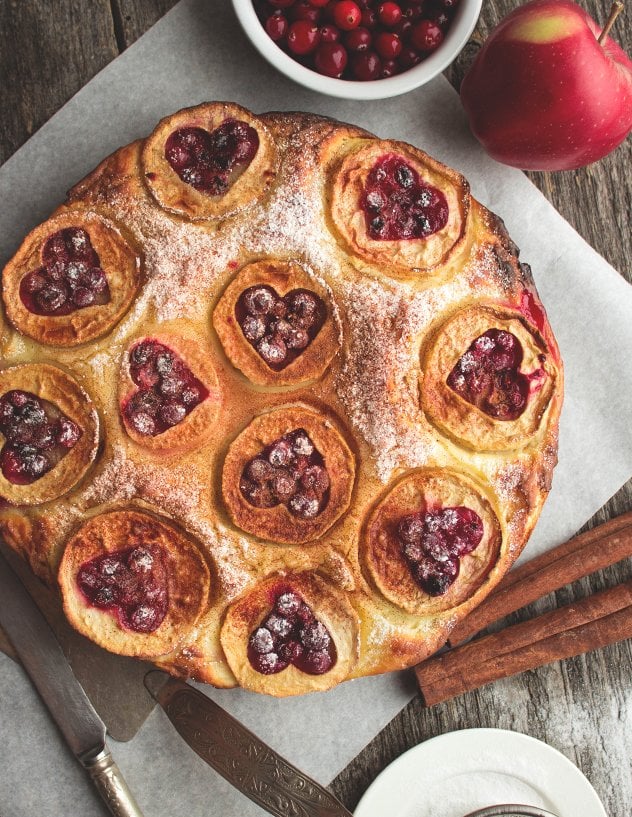 An amazing conscious holiday recipe, this vegan cranberry apple caramel pie is a decadent addition to your meal.
Apple pie is a fall favorite, and we love offering a vegan version to our readers. This one is quite rich and exquisite. Try it and tell us what your family thinks!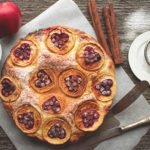 Print Recipe
Cranberry Apple Caramel Pie
Ingredients
9" vegan pie crust

fully thawed if previously frozen

4

cups

apple slices

from about 6 peeled, cored apples

2

cups

fresh or frozen cranberries

1/2

cup

chopped pecans

1/2

cup

granulated sugar

loosely packed

1/4

cup

brown sugar

loosely packed

3/4

cup

all-purpose flour

2

tablespoons

potato flour

1/2

teaspoon

ground nutmeg

1/4

cup

Vegan Caramel Sauce

divided

1/4

cup

coconut cream

1/4

cup

packed dark brown sugar or turbinado sugar

Pinch

salt

1/4

teaspoon

vanilla extract

optional

1

teaspoon

bourbon

optional

1

teaspoon

ground cinnamon

optional

Pinch

chipotle or ancho chile powder

optional
Instructions
To make the filling: In a large bowl, mix the apples, cranberries, and pecans. Add the sugars and mix well. In a small bowl, combine the flours, cinnamon, and nutmeg. Fold the flour mixture into the apple mixture. Preheat the oven to 400°F.

To make the sauce: In a small pot over medium-low heat, warm the coconut cream. Whisk in the brown or turbinado sugar, salt, vanilla, bourbon, cinnamon, and chile powder, as desired.

Cook for 20 to 25 minutes, stirring constantly.

If the mixture starts to boil over, lift the pot off the heat, let it cool for a few seconds, then return it to the heat and keep stirring.

If it keeps boiling over, reduce the heat slightly. The sauce will be done when it has thickened and become slightly viscous but is still pourable.

To assemble the pie: Press 1 piecrust into an ungreased 9" pie plate (glass works best), molding the dough to the bottom and sides of the plate.

Pour the filling into the crust.

Drizzle 2 teaspoons of the caramel sauce over the fruit. Place the second piecrust over the fruit filling, pinching the bottom and top crusts together.

Bake for 45 to 50 minutes, or until the crust is golden brown.

Remove the pie from the oven and drizzle 2 tablespoons of caramel sauce over it.

Serve warm.
Notes
Reprinted from Living the Farm Sanctuary Life by Gene Baur with Gene Stone. © 2015 by Gene Baur. Photographs © 2015 by Rodale Inc. By Permission of Rodale Books. Available wherever books are sold.

Latest posts by Green Child Magazine
(see all)