Awesome Experience Gifts for Lasting Memories (and less stuff)
Experience gifts can be a fun and creative way to create memories without giving someone more stuff.
Sometimes the best holiday gift doesn't come in a box or a gift bag. In fact, the greenest thing you give or receive this year may not be a 'thing' at all.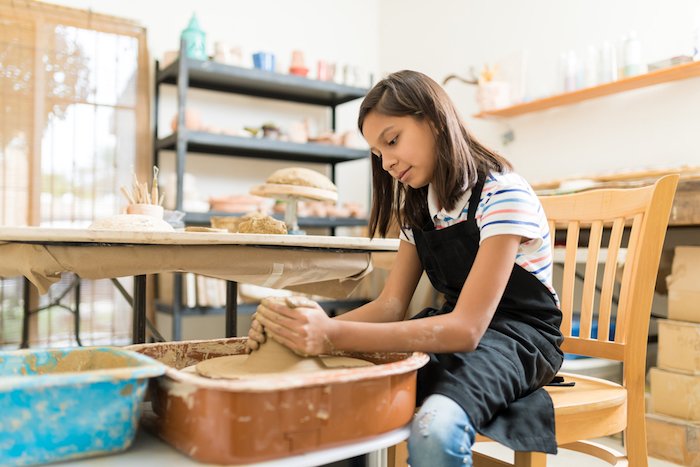 When you visit your friends' and families' homes, does it look like they need more stuff? 
Gift clutter can start an endless cycle of needing a place to put it, batteries to power it, someone to fix it, and ultimately crowding our landfills because we never used it anyway.
One option for a streamlined holiday is the Want, Need, Wear, Read strategy. It's a great option for kids – since we're accustomed to having some thing for them to open. Another option is giving an experience gift.
Experience Gifts: Because People Are More Important Than Things
When we put the holiday season in perspective, we're reminded that people are more important than things. And what better way to honor the people in your life than by helping to create lasting memories or maybe even fulfilling a lifelong dream?
The perfect experience gift can do just that.
Experience gifts can be as varied and exciting as the people on your list. You can give an elaborate adventure package or simply offer to babysit so your best friend can enjoy a night out.
No matter what type of eco-friendly gift you choose, it shouldn't add stress to an already hectic time of the year.  All it takes is a little thought and imagination.
Experience Gifts for Women
Show her how special she is with a day of pampering or indulgence. The lady on your list might be up for adventure. Or if she's a mom with young children, her eyes may light up at just the thought of a day to herself.
Yoga or meditation retreat – It may not be an option for every mom, but a weekend away (alone or with a close friend) could be just what she needs to recharge her body, mind, and spirit.
Pilates, yoga, or gym membership – If she has expressed interest in a yoga or fitness class, get her a membership. Then help make sure she has the time to use it.
Pampering – Massage, pedicure, or a gift certificate to her favorite salon or spa so she can choose.  Even better, get a few gift certificates so she can space them throughout the year!
A day off – This can be a homemade certificate for a day to herself, then make sure she uses it! Help make it easy by arranging something fun with the kids so she doesn't have any reason to cancel or feel guilty.
Entertainment – Theater or movie tickets are also fun for Mom. Whether it's girls' night or date night, you'll never find these in the Goodwill bin.
Ballroom dancing lessons – Guys, you should know… we would love to learn to Tango. We just need you to go along with it. So, be a hero, and make it your idea.
Trip vouchers – Where has she always wanted to go? If it's in the budget, make it happen! If her schedule is busy, definitely include her in the planning process. You can give a card or voucher for the destination instead of making reservations in advance.
Experience Gifts for Men
Experience gifts are especially popular with men. Think about what he enjoys most and see how you can surprise him with…
Sports – Get him tickets to see his favorite team. Does he want to visit all the major league ball parks or enjoy some spring training games? What about golf lessons or a trip to a PGA event?
Outdoor activities – Whitewater rafting, fly fishing, skiing, rock climbing… whether extreme sports or extremely relaxing, there's probably an activity he will love.
Music – Is his favorite band coming to town? Consider getting tickets and a night out or a weekend away if the concert is out of town. Has he always wanted to learn to play an instrument? Get him a gift certificate for lessons.
Distillery tour – We've done several bourbon and whiskey tours. They're especially fun with another couple. They usually end with samples or the chance to buy a bottle at a discount.
Daredevil for a Day – Skydiving, a race car experience, or pilot for a day are some exciting options for your thrill seeking man. (You might consider a few carbon credits to offset this gift.)
Home-brewing – This gift involves a few brewing supplies but it sets him up to make his own GMO-free beer, and gives his buddies extra incentive to recycle their bottles.
Experience Gifts for Kids and Families
Anything that gets families to spend time together enjoying nature is not only green; it's great fun! Here are some ideas of experience gifts the family can enjoy together. Whatever your family enjoys, you can probably find a way to make a great gift out of it.
Annual passes to the local animal sanctuary or zoo
Mini golf passes
Camping trip
Horse farm tours
Horse riding lessons
Cooking classes
Pottery classes
Jewelry making classes
Batting cage tokens
Passes to your local art museum
Language lessons or an annual subscription to DuoLingo
Instrument or vocal lessons
Cave exploring
Fishing expedition
Tickets to a sporting event your child or the whole family enjoys
Bowling or skating passes
Geocaching membership
Theme park tickets
Tickets to a fair or festival
Annual movie passes
Annual membership for community theater
Planetarium tickets or passes
Ice skating or roller skating passes
Music streaming service for a year
Audiobook subscription
Remember, the gift of spending time with a loved one is more meaningful and memorable than this year's must-have gadget. A thoughtful experience gift gives them something they'll always remember, but never ends up in the landfill.
If you'd still like to give a physical gift, here are some thoughtful, useful, and experience related ideas: