The Importance of Culturally Responsive Instruction
Editor's note: While this article on culturally responsive instruction is geared toward educators, parents can learn a great deal as well, especially as many of us will continue some sort of virtual or homeschool learning this year.
While the Covid-19 pandemic shook the world amidst a global shutdown of schools, churches, and businesses, another pandemic of racial unrest has grown out of the desire to create equity for all.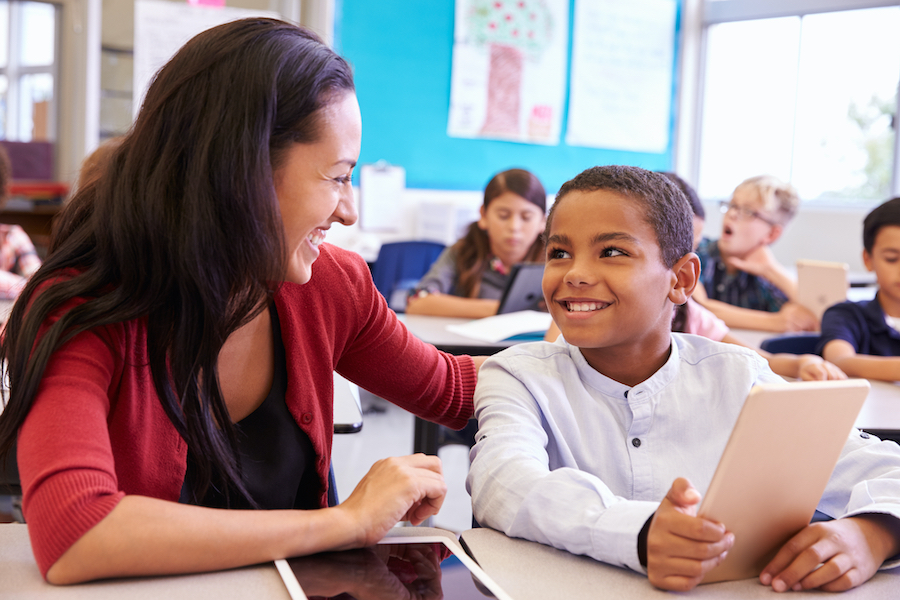 Businesses of all types are searching for ways to better serve minorities in retail, the workplace, and in schools.
Many educators are now asking themselves if they are equipped to meet the needs of those in marginalized groups or communities. This problem has challenged the educational world for years – especially when it comes to special needs students.
Inclusion secures opportunities for students with disabilities to learn alongside their non-disabled peers in general education classrooms. While additional academic support such as special education teachers and resources are available, general education instructors who have little exposure to students with disabilities have to challenge the notions they may have concerning this population.
Two paramount questions are: "How can I help students with learning disabilities?" and "Do I have a desire to teach students with learning disabilities?"
The same applies for those who teach diverse students; particularly students who are black and brown.
In our current climate where we have all been forced to take a look within, educators are searching for answers on how their lack of knowledge of appropriately serving students of color can affect achievement and how they can become more effective instructors who are able to meet the needs of all of their students.
This is where Culturally Responsive Instruction comes in.
Culturally Responsive Instruction is teaching that engages the whole child, including their culture. It includes awareness of daily lesson plans, material, and even items in the classroom that edify and uplift students. It is a pedagogy that recognizes the importance of including students' cultural references in all aspects of learning (Ladson-Billings, 1994).
So, what are the benefits to implementing this type of instruction?
There are several. Specifically, teaching in this manner enhances overall awareness of culture and emotional intellect for students of all races, ethnicities and cultural backgrounds. Instructing through the lens of cultural awareness builds positive self esteem.
It also promotes healthier brain development by reducing unhealthy and unrealistic thoughts and ideologies of various groups, creating a safer environment for all students.
Finally, it creates a place of learning where students feel happy and supported, which increases academic achievement.
HOW TO IMPLEMENT CULTURALLY RESPONSIVE INSTRUCTION
Think carefully about where you will be most comfortable as an instructor. When selecting schools, consider the student demographics and population that best suits you. This is where you will likely be most effective.
If you are interested in working at a minority-majority school; or if you currently work in one, be willing to make connections with colleagues that make up this population.
Have open dialogue with colleagues and friends on how you can authentically serve your students.
Reach out to parents to bridge the gap of cultural awareness.
Make certain that your learning space is a safe space for students and that it includes honest dialogue.
In addition to maintaining an inclusive curriculum and daily lessons, encourage students to bring in artifacts that reflect the authentic contributions of black and brown people in America, and globally.
Be sure that you SEE color and that you see your students as individuals; not as a representation of their entire race or culture.
Do a periodic heart check. Ask yourself: "How am I feeling about the national and global events that are transpiring?" "How does it affect how I view my students?"
Consider talking to a counselor or faith leader if you need assistance in navigating thoughts concerning cultural and racial ideology.
Consider your friendship circle. It's often helpful to have friends that resemble those whom you teach and work with.
Continue to work on your own internal optics as they relate to stereotypes of various ethnic groups.
Lastly, teach and aspire to grow from the heart.
Let's remember to support each other in our quest for ensuring that all students are receiving what they need to become successful national and global citizens. Teaching is a calling and one of the most challenging and rewarding vocations on the planet. Educators, let's work together in continuing our work of love.
For additional information on Culturally Responsive Instruction, visit paulabordenkecheronline and https://www.naeyc.org/
Suggested Reading Materials:
Culturally Responsive Teaching and the Brain by Zareeta Hammond
Savage Inequalities by Jonathan Kozol
11 Reasons to Become Race Literate by Milagros Phillips