How Distance Learning During Quarantine is Different from Traditional Homeschooling
As we become acquainted with the quarantined way of life, much of the focus has been on the perils of continuing to educate children. School districts have quickly gathered to create effective curricula for virtual or distance learning.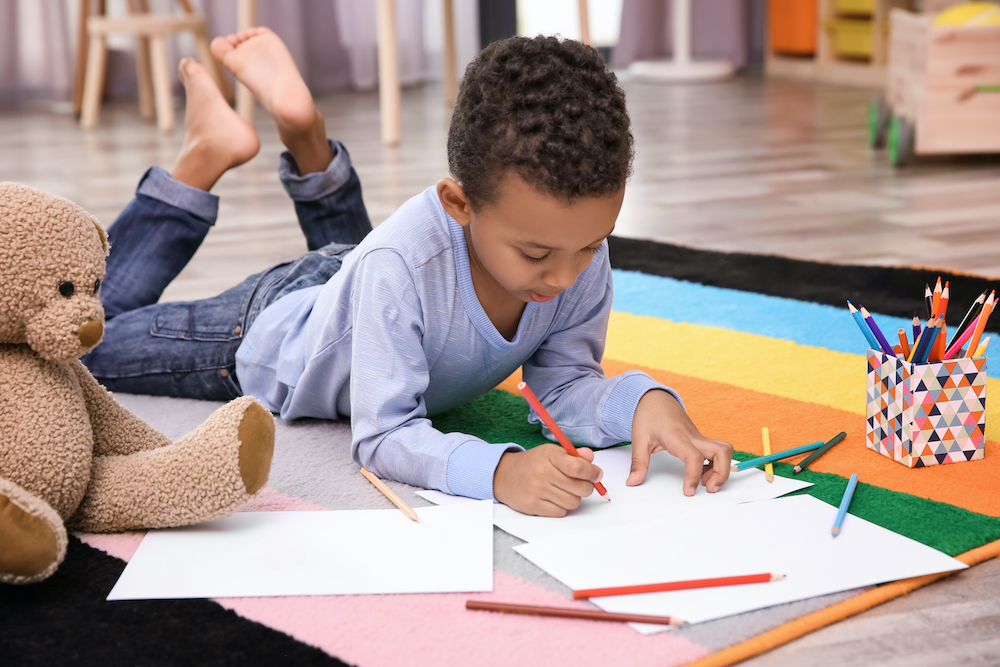 Parents are frantically searching for strategies and instructional links for grade level lessons. One may think that the only people who have it somewhat together is the group of parents who already homeschool.
Why?
They are already accustomed to creating dynamic lessons; not for other students, but their own children and can successfully implement activities that capture their attention and feed their children's particular learning styles. But, is there a difference in regular homeschooling and distance learning during quarantine?
Yes, there is.
In fact, there are several differences. Parents who homeschooled prior to the pandemic didn't face the same difficulties we're all now dealing with.
If you're interested in switching to a more tailored style of learning at home, here's more on how to find out if homeschooling is right for your family.
THE STRESS OF QUARANTINE HOMESCHOOL
Because of the fears and worries of keeping children and families safe, parents who homeschool may have a more difficult time focusing their efforts on children's academic needs.
The CDC reports that stress in general, but especially during the time of a pandemic can cause problems with concentration, affect sleep patterns and appetite. More importantly, stress can worsen chronic physical and mental illnesses. So, it is very important to maintain good health as much as possible, even while focusing on your child's academic needs. (CDC, April, 2020)
ILLNESS
There are some parents who have been successfully homeschooling for years, but are now dealing with the needs of an ill family member.
Worldometer reports that there are over 500,000 cases of COVID-19 currently in the United States. (Worldometer, 2020) Of that number, there are many who are being sent home to recover and require constant monitoring as symptoms can change suddenly. (UC Davis Health, 2020)
FINANCIAL WORRIES
Due to the pandemic, the economy is suffering and those families who are business owners or work in arenas that have had to close are experiencing high anxiety, which may affect their ability to effectively homeschool.
According to Hilary Adler, the Director of Content Marketing for Money Geek, "54 percent of employed Americans will or have seen a decrease in their wages, and 43 percent say they won't be able to pay upcoming bills. Many people don't have the ability to work from home and a large percentage of people are losing their jobs, which is causing unemployment to continuously rise." (Adler, 2020)
So, homeschool instructors and parents who are now distance learning instructors are all striving to persevere during this unusual and daunting time.
Let's remain encouraged and encourage one another, with the assurance that we're all doing the very best we can and thankfully, this season will not last forever.
TIPS FOR DISTANCE LEARNING DURING QUARANTINE
Keep in mind that this is an opportunity to allow children to learn the way that they learn best. Without the limitations of a full on classroom, students will now have the freedom to explore projects and activities that they are interested in.
Some students and teachers are thriving indeed. Fourth grade student, Dani A. says, "My teacher plans ahead and perseveres when things get glitchy. She makes sure that school work is a top priority, but that we don't stress about it too much." She and her parents decided Dani will stay with the distance learning option through the remainder of this school year.
The goal is not to recreate the traditional school setting, but rather to provide an experience that engages your child and fosters reflection and retention of their current knowledge.
Set a schedule that meets the needs of your household. Try some of these tips for homeschooling while working from home.
Be open to the fact that not all days and or lessons will go well. Be kind to yourself. You are not striving for perfection.
Implement brain breaks depending upon your child's age and needs.
Depending on how your child is motivated, consider a rewards system to foster better focus as needed.
Keep lessons grade-level-appropriate and according to your child's abilities and needs. Use educational links and websites from your school's district and any resources from your child's school or individual teacher.
Remember that these are not traditional eight-hour school days. Do the best you can do with the time that you have.
HELPFUL RESOURCES FOR HOMESCHOOLING
These resources can help supplement your child's education whether for full-time homeschooling or keeping up with your school's distance learning during quarantine.
SchoolClosures.org – a combined effort of 150+ volunteers and 80 partner organizations like Khan Academy, Class Dojo, Outschool, Donors Choose, etc. You'll find a variety of resources to help you find everything from sample school day schedules to how to get access to technology, even where to find meals if your family needs them.
Khan Academy – find their sample schedule for quarantine school closures
Scholastic Learn at Home Resources
Free Educational, Arts, and Mindfulness Activities for Kids
Information sources:
Adler, Hilary Survey Shows the Impact Covid 19 is Having Financially . WDTV, April 2020
Centers for Disease Control, Daily Life and Coping with Covid 19. April, 2020
U.S. Davis Health Coronavirus, April, 2020
Worldometer Coronavirus Pandemic, April, 2020