Is Homeschooling Right for Your Family?
If you find yourself asking if homeschooling is right for your family, you've come to the right place.
My husband and I have revisited that question several times throughout the course of parenting our two children (now ages 14 and 18.)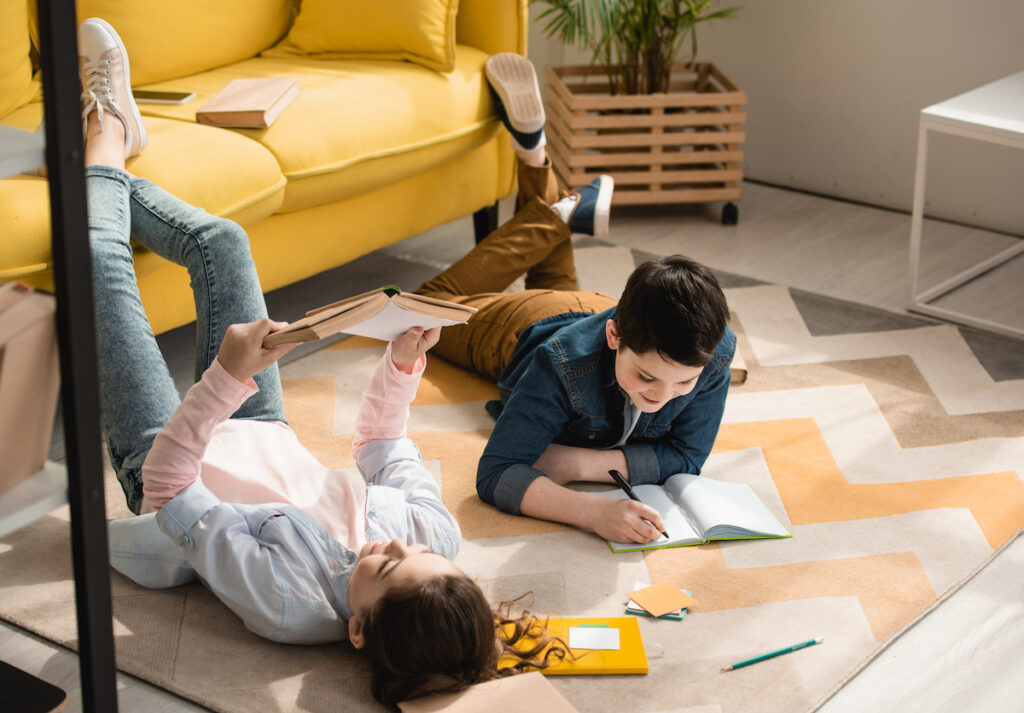 We have answered it in various ways over the years depending on circumstances. Sometimes it was an easy choice; sometimes not. Things didn't always go as planned, but we did eventually settle on what worked for our family – until the next set of changing circumstances prompted us to make the decision all over again.
In light of the recent pandemic, you may want to take a look at this piece on how distance learning is different from homeschooling. This article focuses on homeschooling where you choose your child's curriculum and activities.
In the course of writing this article, I spoke with a number of parents who once faced the same decision as you. Some chose to homeschool, some not. All felt they made the right decision, at least for the moment. In a little while I'll share some of their stories, along with a few tips to help make the choice of schooling options for your children a little easier.
But first, let's take a look at who's ultimately responsible for your decision.
Take a look in the nearest mirror.
That's right – it's YOU.
Just because your friends, your mom, your religious leader, or your school psychologist has an opinion about your child's education, it doesn't mean their advice is right for your family.
This may seem obvious, but you might be surprised how many people feel it's their duty to influence you in your decision. Even those who say they respect your choice will often subtly (or not so subtly) make their opinions known through a gesture or a frown.
By all means, listen with an open mind, especially to those people who know you and your children well and have your best interests at heart.
Related: Green Child Talks with Homeschoolers – the Doughty Family
Pay special attention when what they say elicits a strong reaction in you. They may be able to help you see past blind spots in your own perception. But, at the end of the day, no one else understands your family's unique needs as well as you.
Now that we've established YOU as the primary decision maker, let's look a little closer at your vision for your children's education and whether homeschooling is right for you.
Reasons to Homeschool
Parents consider homeschooling for many reasons, including:
Freedom to pursue alternative educational methods and experiences
Accommodation for educating a special needs child
Desire to educate according to the family's faith
Safety and freedom from bullying; accommodation for special needs children
Flexibility of lifestyle
Opportunity to enjoy a close bond with one's children
Homeschooling can be a great option for any one of these reasons. But it's not for everyone. If you're on the fence about homeschooling, you probably have some profound concerns as well.
First, look into your heart and ask yourself if you really want to homeschool, or if you just feel like it's something you should do to be a good parent. Remember that old saying, "If mama (or papa)'s not happy, nobody's happy."
If you feel in your gut that it's just not for you, it's probably better for your kids to attend school – even if it's not ideal – than to grow up feeling your distress and resentment.
5 Common Homeschooling Objections
Assuming you're excited about the idea (even if it's scary to you), let's take a look at some common obstacles to homeschooling, along with some potential solutions to each.
"I don't feel qualified to teach my child."
Feeling insecure about your ability to teach is a very common concern. It might help to realize that nearly every homeschooling parent has felt that way at one time or another. Yet, studies have shown that on average, homeschooled children outperform their public schooled peers on standardized tests in reading, language, math, science, and social studies – whether the parents were certified teachers or not.
Melissa, a Sunnyvale, CA mom who homeschools her two children, ages 11 and 7, offers some words of encouragement.  "You started out your child's life by homeschooling them. You sat with them and read books, taught them to count and say their ABCs, encouraged them as they learned to crawl and walk. Now just keep moving forward with that."
Cathi, a mom of one from the San Jose, CA area, adds that you don't have to teach in a vacuum: "The world is teeming with resources for teaching, everywhere one looks – whether at the library, the local museums and historical societies, or on the internet.  There are many great people, books, films, places and things (as in museums) ready and waiting to help you teach your child."
There is no one best way to homeschool. Choose an option that appeals to you, and realize that you can always change course if needed. Keep an eye out for learning difficulties, though. If your child seems to be struggling unduly in one or more areas, it may not be a reflection of your teaching ability.
Related: The Benefits of Learning at Home
You may need to recruit the assistance of a learning specialist. In this case, you'll need to assess the best option in your area, be it learning effective techniques on your own, hiring a private consultant, or enlisting the help of your school district.
"I'm worried that my kids won't be well socialized."
Don't. All you have to do is visit a typical homeschool group to see that homeschooling, if anything, helps turn out well adjusted, well-socialized kids. But if you need proof, there's plenty of scientific evidence to support the social aspects of homeschooling.
On the other hand, every family is unique, and there are cases when school might be a better option.  My own son, who was diagnosed with Asperger's syndrome at the age of 12, benefitted immensely from the social coaching he received at an alternative charter middle and high school we were fortunate enough to have in our district. We had previously tried homeschooling as well as several other school options and this school was clearly the best choice for him.
"I'd love to homeschool my kids, but I need to work and don't have time."
Homeschooling does take time. Most homeschooling families have at least one parent who stays home full time to school their children. But if homeschooling is very important to you, you may be able to – pardon the pun – work around the need to spend time earning a living.
Here are some ideas for doing so:
Hire a private tutor – This option requires a bigger financial commitment than typical homeschooling, but it is often less expensive than private school.
Start your own business – Yes, running a business can take huge amounts of time in and of itself. However, it can also allow you the flexible hours you need. When your kids are younger, you might need to hire someone to help you juggle your priorities. As they grow older, you may actually find that involving them in the business becomes an important part of their education, as well as helping you make a living.
Try online learning – Many states now offer virtual school options. This hybrid system allows children to learn at home using a state-approved curriculum with certified teachers. "I feel like it's a great education," reports KC Jones, who enrolled her 13-year-old daughter in a virtual school to avoid the drama of middle school after a recent move to Florida. "The teachers are wonderful, and she's getting immersed in useful technology. I thought I'd be able to help her more, but I ended up spending all my time looking for work. It wasn't a problem, though. As long as you have a self-directed child, it works well,"
Be honest with yourself – Having a child at home requires time and energy, even if they're self-directed. You may be the only person your child interacts with for hours at a time, and you'll need to schedule opportunities for your child to interact with other children.
If you don't think you are up to the task, there's no shame in seeking other options.
If your local there may be a charter or private school in your area that does. Perhaps you can team up with a few other homeschooling parents to share the job. Or, ask yourself if you really need to work full time. Some families have found that by selling the extra car and budgeting wisely, they're able to make it just fine on a reduced income.
"I just don't think I'm organized enough to homeschool."
Andrea, a mom of five in Champaign, IL, addresses this topic when she says, "Homeschooling definitely isn't for the faint of heart! Since my kids are home all the time, my home is much messier and noisier and I am accompanied by all 5 of them (until just recently) everywhere I go. I get less time to myself. There are times I stop and wonder if I can really do this crazy thing I signed up for. But then I look at my children and see how happy they are. They have great relationships with each other. Our family is stronger for it. My children's interests range widely, they are outgoing and friendly. They love to try new things. I am grateful for these benefits to homeschooling and it makes the messy noisy house and lack of me-time all worth it."
If you're not the organized type, you might want to consider unschooling. This educational philosophy eschews any sort of organized learning in favor of giving free range to the child's natural desire to learn. While it is a radical idea, it has been a successful path for some families.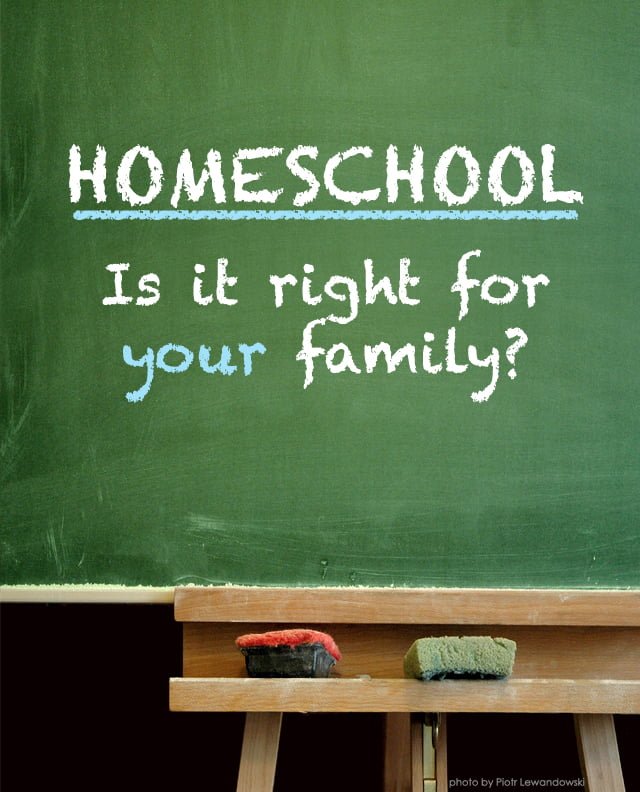 "I don't have a supportive homeschooling community."
This may actually be the most difficult obstacle to overcome. Most homeschooling parents agree that it would be very hard to homeschool without the friendships and mentoring of a local homeschool community.  Most urban areas have vibrant homeschooling communities, but if you live in a small town or rural region you might be hard pressed to find the peer support you need.
An even worse situation is to feel alienated by the homeschoolers in your area. Kathy, an African American mom living in Connecticut, shares her experience: "I was very concerned about the isolation my children would experience and the lack of discourse concerning diversity issues in the homeschool circle. Yes, it is expressed in the general sense. But, I did hear some homeschooling moms saying that they do not want to send their kids to school with "them." I realized that "them" were students of color, inner city kids and special education kids. I realized that I was part of "them" and would not fit into their circle. I ended up, with some hesitation, sending my kids to public schools."
In retrospect, Kathy feels that she made the right decision and is happy with her children's education.  But if you are determined to homeschool and don't feel you have adequate local support, don't despair. There are plenty of online support groups where you can find the mentoring you need. And with a little extra effort, you should be able to meet other like-minded families in your area through church or other social avenues.
Whatever you decide, keep in mind that your decision is never final.
"Try it. If it doesn't work, you can always take another route," advises Kathleen LeSage, a mom of two who homeschools in two states due to the demands of her business, New Life Hiking Spa.
"Education is not one-size fits all. Don't be afraid of what people will think. If you do what's best for your family, your children will thrive."