Free Educational, Mindfulness, and the Arts Resources for Kids
The internet gives us access to seemingly endless resources, but it can be difficult to know what is and isn't worthwhile as a parent. We've pulled together some of our favorite resources for education, the arts, and mindfulness for kids.
These lists have become the most popular part of our email newsletter, so we thought we'd put them all in one place for you.
Many of these resources popped up over the last two years when people were spending more time at home. Just because they're online it doesn't mean your child has to sit inside all day.
Get the gist of the lesson and go outside to do it
Lay a big blanket on the grass and learn from the tablet or printed pages
Break up a heavy homeschool or distance learning day with a nature scavenger hunt
Watch some of the online theater resources below and let the kids put on a play outside
EDUCATIONAL
These resources can help you educate your children during quarantine, compliment any schooling style, and just help your kids have fun while learning.
Khan Academy – an outstanding resource for every relevant subject. Plus you can find their sample schedule for quarantine school closures.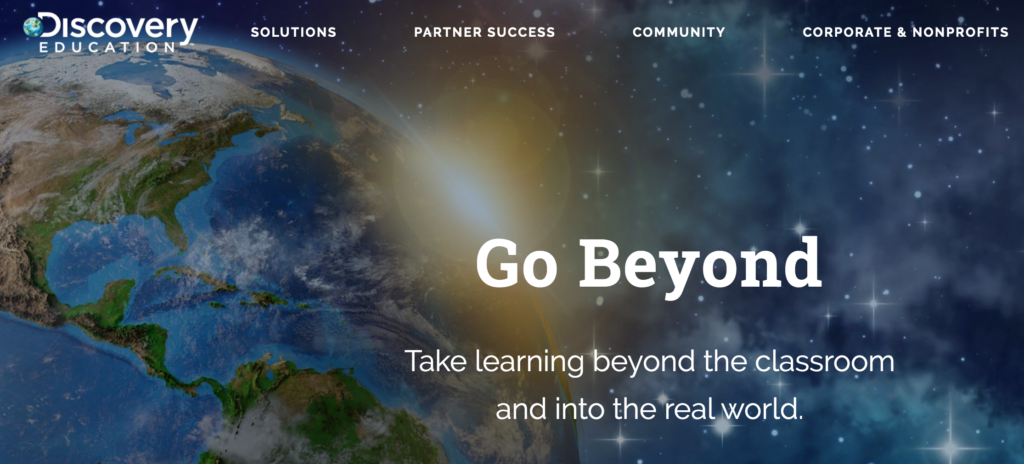 Discovery Education – ready to use virtual learning strategies including a free puzzle maker and math help.
SchoolClosures.org – a combined effort of 150+ volunteers and 80 partner organizations like Khan Academy, Class Dojo, Outschool, Donors Choose, etc. You'll find a variety of resources to help you find everything from sample school day schedules to how to get access to technology, even where to find meals if your family needs them.
Scholastic Learn at Home Resources – when you think Scholastic, you may think "book fair," but this website has free resources for at-home learning during school closures. Day-by-day projects are available from Pre-K to 9th grade.
National Geographic for Kids – Games, videos, and virtual magazines teach kids about science in an interactive setting.
Oak Meadow Curriculum Activity Packets – selections from Oak Meadow curriculum activities ranging from recipes to poems and songs to science projects and more.
Smithsonian Kids Interactive – Can't visit a Smithsonian museum? Your child can explore art, science, history, and more through interactive activities and games.
The Smithsonian's National Museum of American History is offering animated and live action American history videos on YouTube.
The American Museum of Natural History in New York is sharing a range of online content, including its OLogy science website, with activities and games to help kids learn about the natural world; curriculum collections for teachers, parents and students (topics include dinosaurs and river ecology); and opportunities to visit virtually through the museum's YouTube channel.
DuoLingo language learning app – bite size lessons & rewards make it easy and exciting for your child (or you) to learn dozens of new languages.
Virtual School Day: Nearly 200 free, live K-12 classes available all day long intended to help parents fill their children's day with enriched learning. Some popular classes are "Intro to Spanish for Kids", "Coolest Women in History", "Java Programming Basics", and "The Story of Your Favorite Fairy Tales".
Virtual Summer Camps: Free half-day summer camps are a week long, with enrichment-based classes in subjects like foreign languages, chess, theater, coding, Minecraft, how to be a detective, photography and more.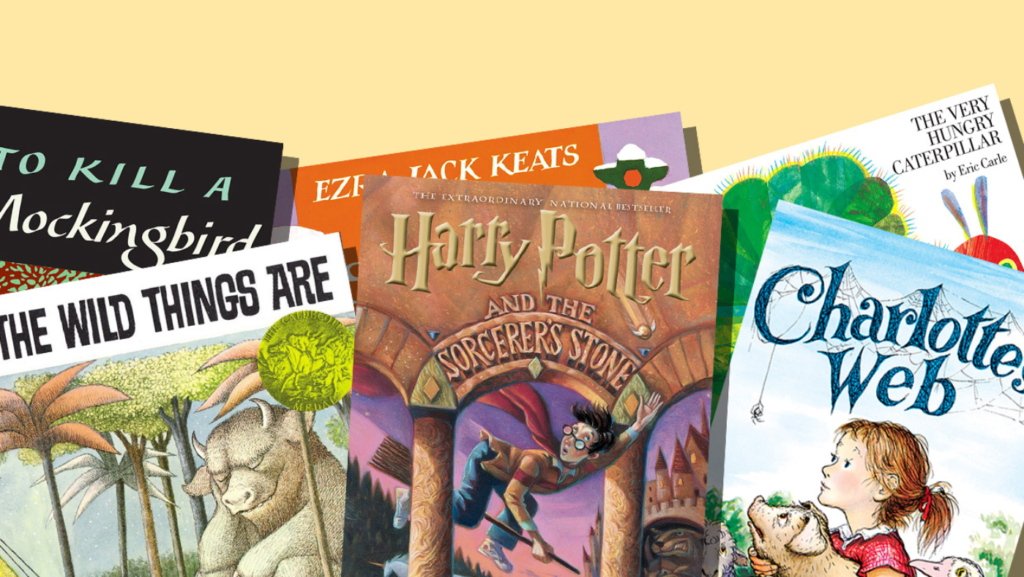 Overdrive App – Every book lover's dream. By connecting your library card, you can access thousands of ebooks, audiobooks, and videos through your mobile device. You can sync books across devices, create bookmarks, and change the playback speed or font size.
Hundreds of free book titles from Audible – kids can stream hundreds of titles in 6 languages for free.
Art and music classes on Udemy – more than 100,000 online courses are available, from piano & guitar to drawing & photoshop.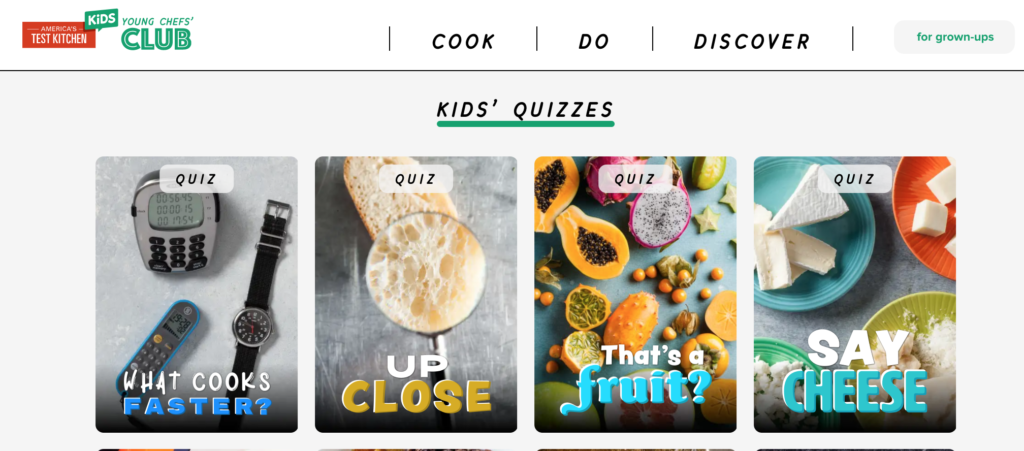 America's Test Kitchen Young Chef's Club – make your kitchen a classroom while your child explores the world of food and cooking.
The Kids Should See This – more than 4,500 kid-friendly videos to spark curious minds.
NASA Space Station activities – explore guides for kindergarten through 12th grade and encourage a love of STEM.
Brains On! – a website and science podcast design for children and hosted by a different kid each week. Brains On! by American Public Media shares interviews, music, timely topics, and classic principles… all with an air of fun and curiosity.
THE ARTS
The arts are an essential part of a well-rounded education, and these resources for kids will inspire hours of creativity.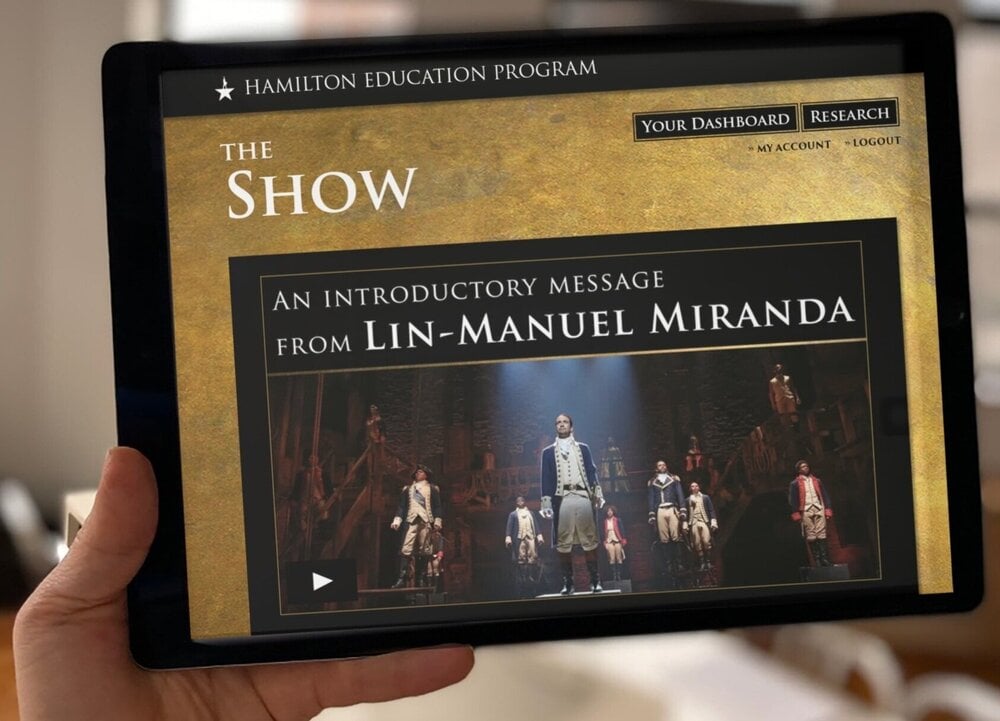 EduHam at Home – an extension of the Hamilton Education Program (EduHam), which has served more than 160,000 students across the country since 2016. Through EduHam, students study primary source documents from the Founding Era, learn how Lin-Manuel Miranda used such documents to create the musical Hamilton, and finally create their own original performance pieces based on the same material.
Nightly Metropolitan Opera streams – a night at the Met? Enjoy the opera from your own home. Free. How's that for keeping kids busy and avoiding cabin fever?
Virtual museum tours – visit a dozen incredible museums across the globe from your couch.
Lunch Doodles by Mo Willems – daily free video art class starting at 2 p.m. ET.
Lincoln Center at Home – watch virtual performances and attend daily pop-up classrooms from The Lincoln Center.
Free online art classes – Artists Carla Sonheim, Lynn Whipple & Diane Culhane offer a series of adorable free online art classes.
No cost 3 month subscription to Fender Play – learn to play an instrument without leaving your home.
MINDFULNESS RESOURCES FOR KIDS
Mindfulness helps children focus, be calm, and make better decisions. Incorporate these resources into your day for a happier child and more relaxed parent.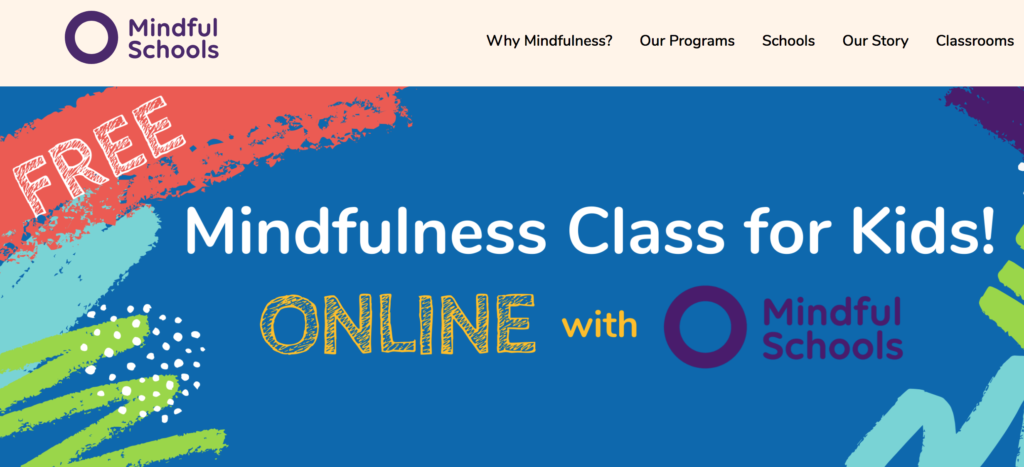 Mindful Schools – a nonprofit that's trained education professionals to prepare students for critical life skills, is providing free mindfulness lessons on certain weekdays
Guided Meditations for Kids – this library of meditation scripts will help your child (and you!) relax and focus.
Moovlee is a YouTube channel that offers yoga and meditation exercises for kids that are led by a cartoon monkey.
Big Dreams Little Footprints offers dozens of simple projects to encourage resourcefulness in kids.
Cosmic Kids has fun mindfulness exercises and yoga for kids on its YouTube channel.
Adriene Mishler, an Austin-based yoga teacher with 7 million YouTube subscribers, shares free online yoga classes ranging from 10 minutes to an hour. From power flow to basic yoga and meditation, these classes are for all fitness levels and ages but may be more helpful for big kids.
DreamyKid has created a new free category to help with anxiety in kids, with meditations and affirmations for the family.
We hope you enjoyed these resources for keeping kids learning and entertained. Let us know which ones are your child's favorites!