When it comes to baby skin, less is more. This simple DIY foaming baby wash recipe will leave baby clean without the worry of synthetic foaming agents, hormone disrupting fragrances, or any other toxins.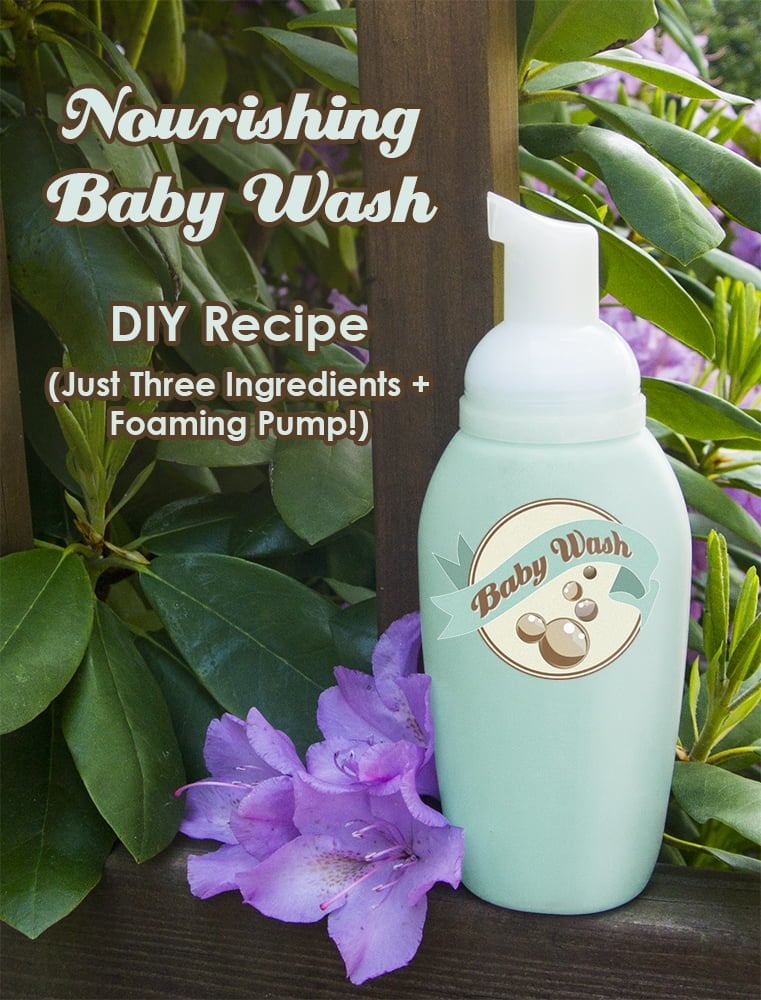 Because a little dirt is good for the immune system, your baby doesn't need a bath every day. But for those diaper blowouts or a particularly adventurous chapter in your baby-led weaning experience, you may feel like he'll never be clean again without some good old soap and water.
One of the safest choices for soap you can use is Castile soap. Dr. Bronner's is the brand we trust. They offer a certified vegan and cruelty-free liquid and solid castile soap. Their ingredients are certified organic and GMO-free, and Fair Trade.
Nourishing DIY Foaming Baby Wash Recipe
Melt the coconut oil if needed
Pour all ingredients into foaming pump dispenser
Before using, give the bottle a gentle swirl to incorporate ingredients
This recipe is meant for use with a foaming pump. Since it doesn't contain synthetic foaming agents you might find that it doesn't lather as much as other washes.
That's okay! Suds don't really do the cleaning, no matter what the commercials would like you think. If you find that you'd like more sudsing, simply add a bit more of the Castile soap to the mixture.