DIY Padsicles for Postpartum Recovery
New moms are faced with many challenges after giving birth. They'll have to learn to care for their newborn while trying to recuperate their bodies at the same time. One great way to kickstart their postpartum recovery is with soothing padsicles that are all natural and simple to make right at home.
Use natural fiber disposable maternity pads or reusable cloth menstrual pads to make the most gentle and toxin-free padsicles. After all, you don't want chemicals or irritants next to such a sensitive part of the body, especially when healing after child birth.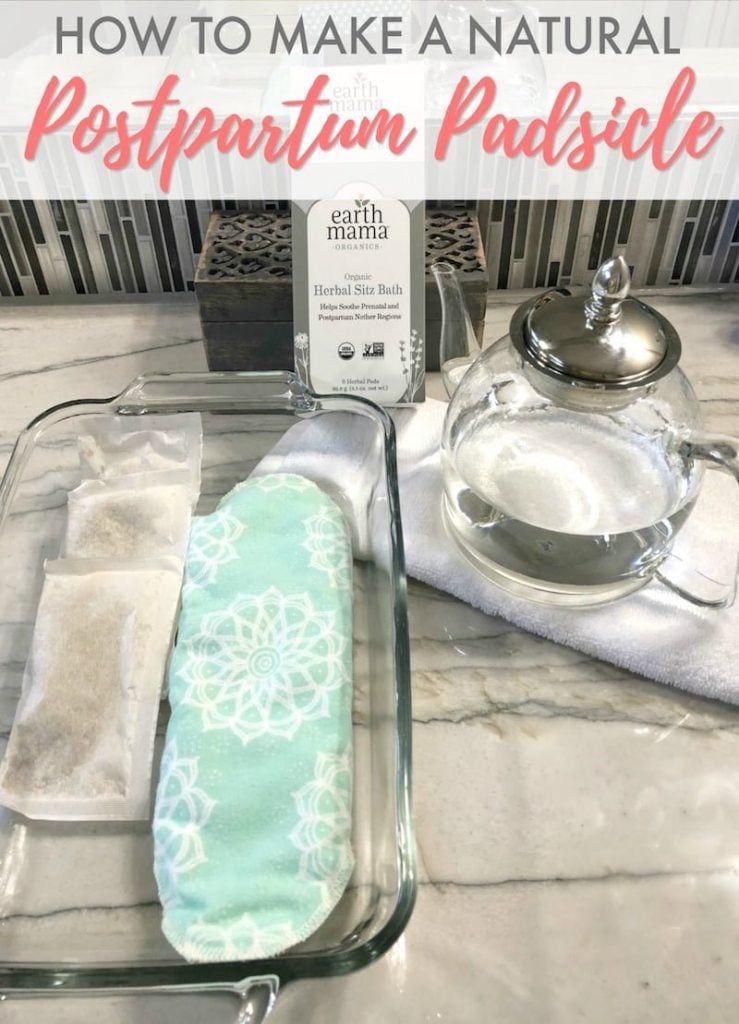 If you know of a brand new or expecting mom, you can send her this padsicle DIY or make some as part of a Postpartum Recovery Kit for her.
What You'll Need:
Organic Herbal Sitz Bath herbal sachets
3-5 organic cotton maternity pads (wingless)
Glass dish
Tea kettle
Clean tray or baking sheet
Large zip-top bag or strips of unbleached parchment paper with rubber bands for keeping closed
DIY Padsicle Directions:
Boil 1-2 cups of water.
Lay a sachet in the glass dish and pour over an inch of boiling water.
Allow to steep, then cool.
Open pads and place on tray.
Pour liquid over pads, covering the entire pad.
Freeze pads (not sachet) on the tray in freezer.
When frozen, wrap in parchment paper with loose rubber band (not squeezing the pad, just keeping the wrapping closed) or in a large zip-top bag until use.
When needed, remove from freezer and let sit at room temperature until desired temperature.
Use as needed for cooling comfort.
Ready to make these with Earth Mama's organic postpartum products? Get 20% off any regular priced product at Earth Mama Organics using promo code GCLove20.
This article is part of a collaboration with our advertising partner, Earth Mama Organics.  All thoughts and opinions shared are strictly our own. Thank you for supporting the brands that make it possible for Green Child to share free natural parenting and healthy living content.