It's that time of year when toys are getting circled in seasonal catalogs and coveted play things are getting added to online carts. Boxes upon boxes are being delivered. And you look around and think, "But we already have so much stuff!"
And you know that the truth is, once the immediate luster wears off, those new toys will just end up in that same pile of tired old toys. If you want to cut down on the inevitable waste that comes along with toy shopping — and save some money too — here's how to reuse toys you already have. You'll also find DIY and repurposing ideas that you can build from scratch.
What To Do With Old Toys
Whether your child has simply outgrown them or grown bored of them, you can make what once was new fun again. And, you can also make repurposed toys by using old furniture and items that you've grown tired of too.
By reusing old toys and furniture, you'll keep them out of landfills. And another bonus: You and your child can have just as much fun remaking and reimagining these items as you will playing with them once they are done.
Another benefit of DIY toy making is that the end product is something completely unique.
7 Fun Ways to Recycle Old Toys
1. Dream House Makeover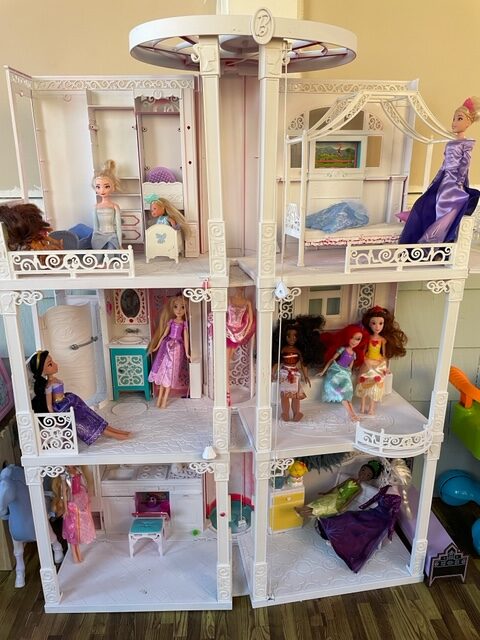 Barbie's Dream House has had varying looks over the years, but bright pink and other bold hues seem to be a trend that never goes out of style for the famous doll. Still, pink can clash with most home decor styles. Not to mention the overall color combinations can be a bit overstimulating for a little kid.
Breathe new life into an old doll house by painting it white or a mellow, neutral color. Then have fun decorating and adding color to the house with fabric scraps and other items that you can turn into repurposed doll furniture and decor.
2. Cozy Coupe Regroup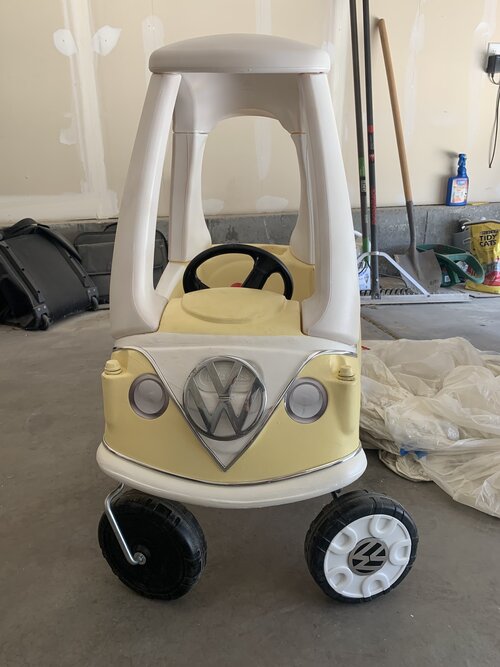 Sometimes, a little fresh paint and a cute DIY or scavenged emblem is all you need to refresh an old toy that has seen better days. Check out this cozy coupe makeover by Claire Craig which gave the traditional red color a fresh new look, swapping it for a cool yellow and white combo.
3. DIY Play Kitchen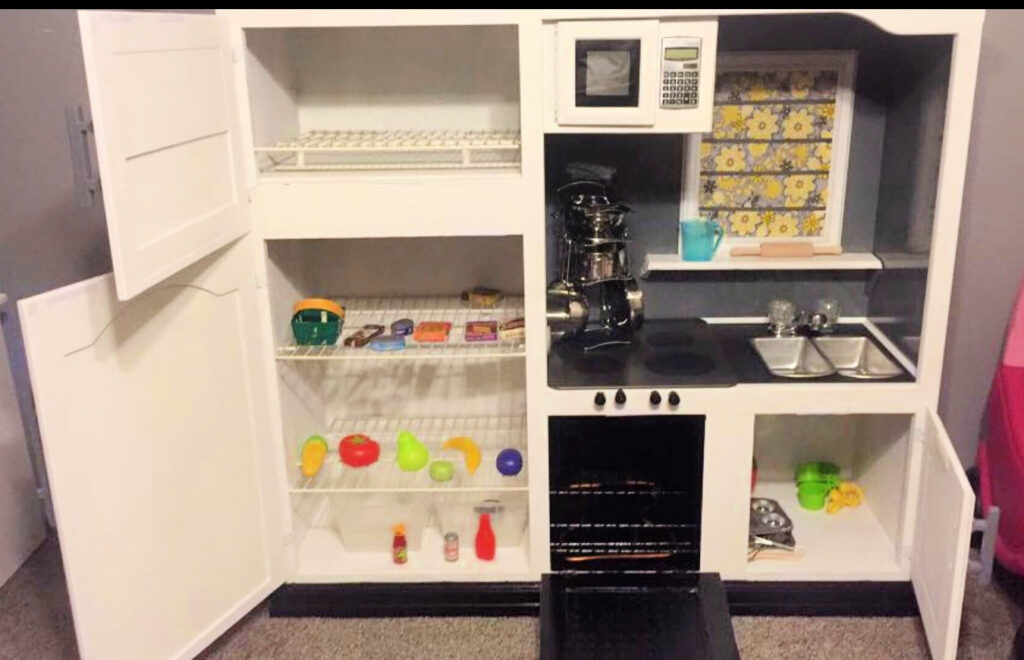 Cook up some DIY fun by repurposing an old hutch into a brand new play kitchen. Green Child's Editor-in-Chief's dad created this adorably efficient kitchen out of the old entertainment center she had in her first apartment after college. See the before pic here.
He really got into the details, including an old calculator as the microwave's control pad, upcycled sink knobs, bread loaf pans for the sink compartments, and recycled grates from an old refrigerator.
4. Paint Play Animals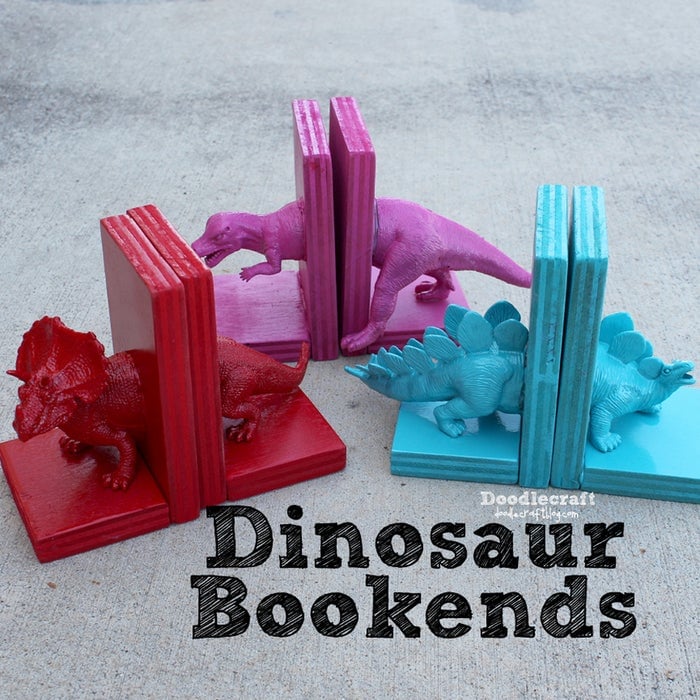 Wipe off the dust and make tiny little plastic animals and dinosaurs fun again by giving them a quick paint refresh with gold or white or fun-colored spray paint.
Remake them into something useful like these DIY bookends or give them new life as ornaments that you can hang on your tree, like Cassie Fairy.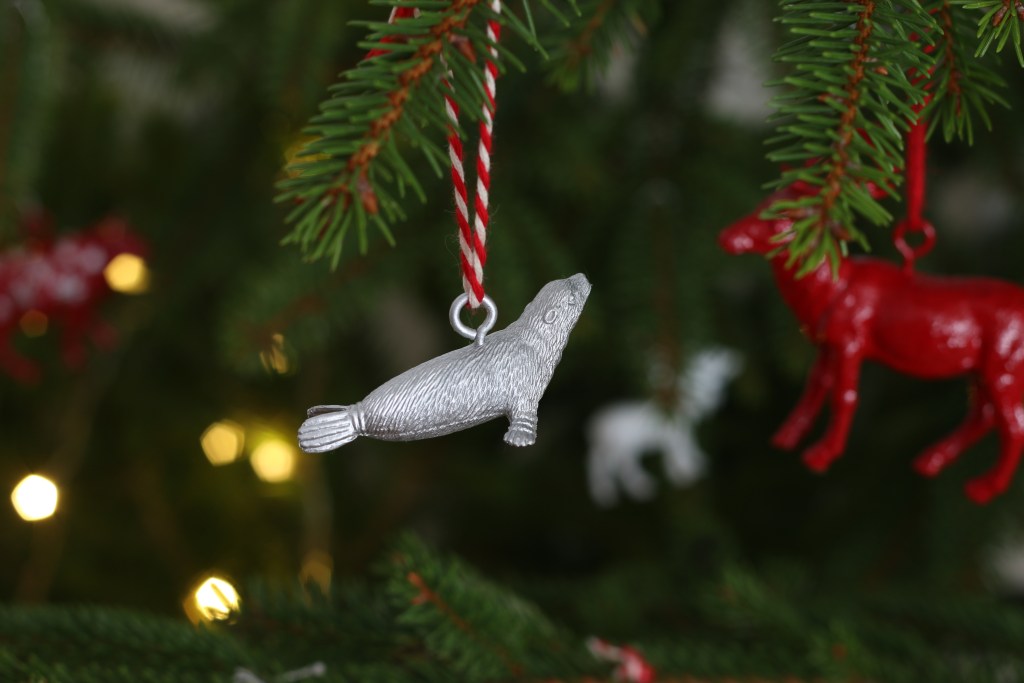 5. DIY Workbench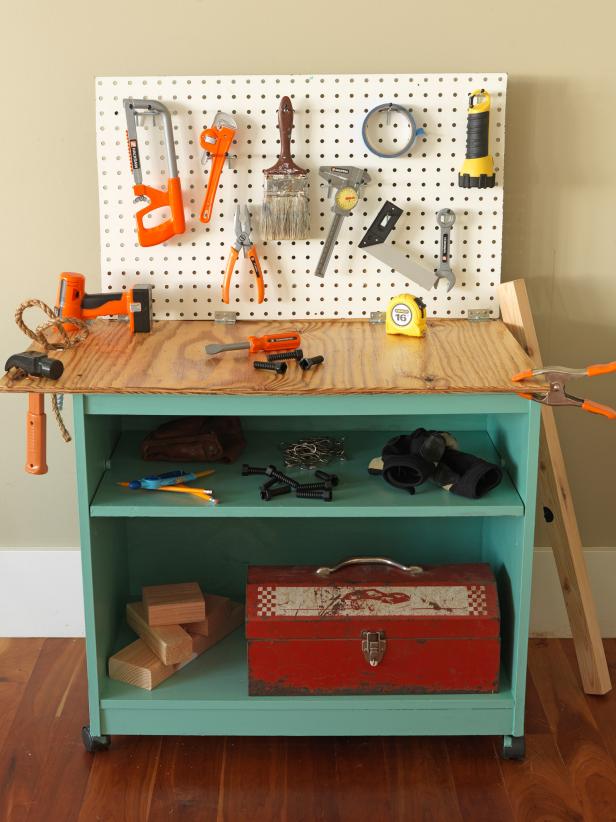 Little kids love to build and imitate things they see you doing around the house. So, we're sure they'll love making a DIY workbench like this one from the DIY Network, just as much as they'll love playing with it. You can take an old bookshelf and use it as your base.
6. Upcycled Old Letter Blocks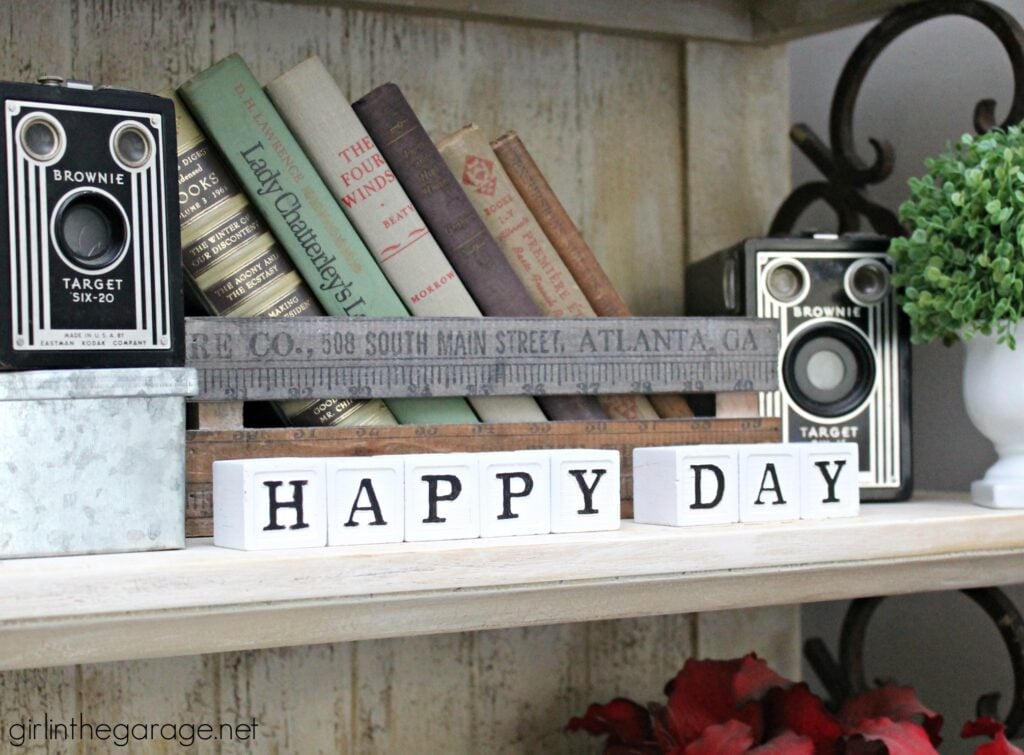 If your little kid has suddenly turned into a tween, this repurposed toy idea is for you. The Girl in the Garage came up with a fun and fresh way to reuse old wooden letter blocks. Think: Chalkboard messages without the need for chalk.
7. DIY Lego Table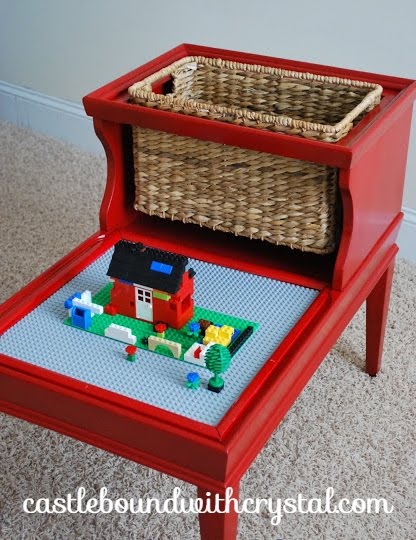 Lego tables are great for little ones who love to build and create. They're also great for parents who like to keep lego pieces contained and off of the floor. You don't have to spend a bunch of money on a new set, check out what Fussy Monkey Business made with this old coffee table turned DIY Lego Table.
The Benefits of Repurposed Toys
There really are so many pros to learning how to reuse toys and recreate items around your house that you'd rather see out on the curb:
Creates learning opportunities
For starters, children can learn valuable lessons by restoring toys they already have. They can learn the importance of being thankful for what they have, even if they aren't shiny and new. Repurposing toys can inspire imagination and ingenuity. The simple act of remaking a toy can jumpstart a lifetime of creative thinking and resourcefulness.
Helps save some money
Saving money is always something a parent tries to do, especially at this time of year. Some paint and some building supplies will likely cost less than a brand new toy. Perhaps consider saving the extra money for an experience that the family can do together. This will help cut down on the stuff around the house and provide an opportunity to make memories.
Lessens the load on the planet
And after all of that, let's not forget about how repurposing and upcycling toys can benefit the environment. Focusing on how to reuse toys keeps old toys out of landfills and cuts down on materials and pollution that comes along with shipping.
Do you have any DIY toy ideas? Be sure to share them with us so more families can get in on the fun!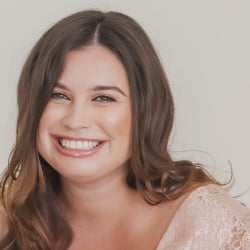 Latest posts by Caitlin Ultimo
(see all)