The Perfect Soufflé with Fresh Fruit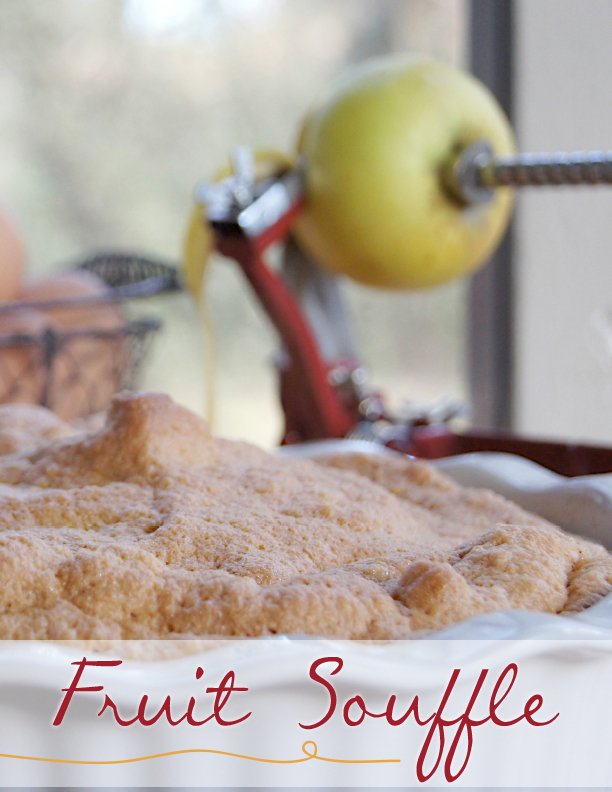 Did you know there is a significant nutrient difference between eggs from the grocery store and the eggs you'll find at your local farmer's market?
When chickens are free to run around in the open air, scratch and hunt for their favorite foods (bugs, worms, grass), and are exposed to sunlight, their eggs are naturally more nutrient-dense than eggs from chickens who have lived in a cage without fresh air or sunlight.
Many people take it for granted, but eggs are somewhat seasonal. As the daylight hours wane, so does egg production… meaning grocery store eggs usually sit in large coolers for several weeks to months awaiting their turn in your cart.
There's a good chance the eggs from the farm or farmer's market were laid fresh this morning.
Tips for finding quality eggs:
Head out to the local farmer's market and ask about the chickens who laid the eggs!
Are they allowed to roam freely, or do they live in cages? If the answer is that they are allowed to roam or live in a large run, take home some eggs. Your family will marvel at their color and taste!
Now for a delicious way to use those fabulously fresh eggs… make a soufflé with your favorite in-season fruit!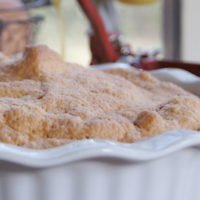 Ingredients
4

– 5 pasture raised eggs

room temperature works best

2

tablespoons

pure maple syrup or cane sugar

1

tsp

vanilla

2

tsp

cinnamon

separated

½

teaspoon

of nutmeg

2

cups

of in season fruit such as apples or pears

chopped (in a pinch, cinnamon applesauce works really well!)

2

tablespoon

of coconut oil or butter
Instructions
Preheat oven to 350.

Wash and chop fruit and place it in the bottom of a pie pan. Add coconut oil or butter and 1 teaspoon of cinnamon.

Using your hands, mix the fruit, cinnamon and oil/butter well. Place this in the oven while making the egg mixture.

Crack and separate your pasture raised eggs, setting aside the yolks. Whisk the whites on high until stiff peaks form (don't walk away, this doesn't take very long).

While the whites are whipping, add the maple syrup or cane sugar, vanilla and remaining cinnamon to the egg yolks. Mix well.

When the whites have formed stiff peaks, add in the yolk mixture. Gently combine by hand, so they don't get over mixed.

Take the fruit out of the oven and top it with the egg mixture.

Bake for 16-20 minutes or until golden on top and cooked through the middle.
Notes
Photography by Amanda Topel