Our Holiday Gift Guide: Eco-Friendly Gifts for Tweens & Teens
Choosing eco-friendly gifts for tweens and teens can get a little tricky. Some of the things they like are decidedly not eco-friendly. But it can be fun, too. Tweens and teens are smart, and they're not as concerned with following the herd as we may have been at their age.
You know your child best. So really consider what they love, whether it's sports or theater, music or activism. You can probably come up with some great experience gift ideas. The best advice when it comes to green gift giving is to find something you know they'll USE.
We've rounded up green gift ideas for all kinds of tween and teen boys and girls. There's a range of unique gift ideas on this list: Some are inexpensive ways to tap into their hobbies, while others are ways to encourage mindfulness or creativity.
ECO-FRIENDLY GIFTS FOR TWEENS AND TEENS
Here's our selection of green gifts for tweens and teens that fall into one or more of the following categories: non-toxic, eco-friendly, ethically made, or high quality and long lasting so they won't end up in a landfill anytime soon.
This post includes affiliate links. See our full disclosure.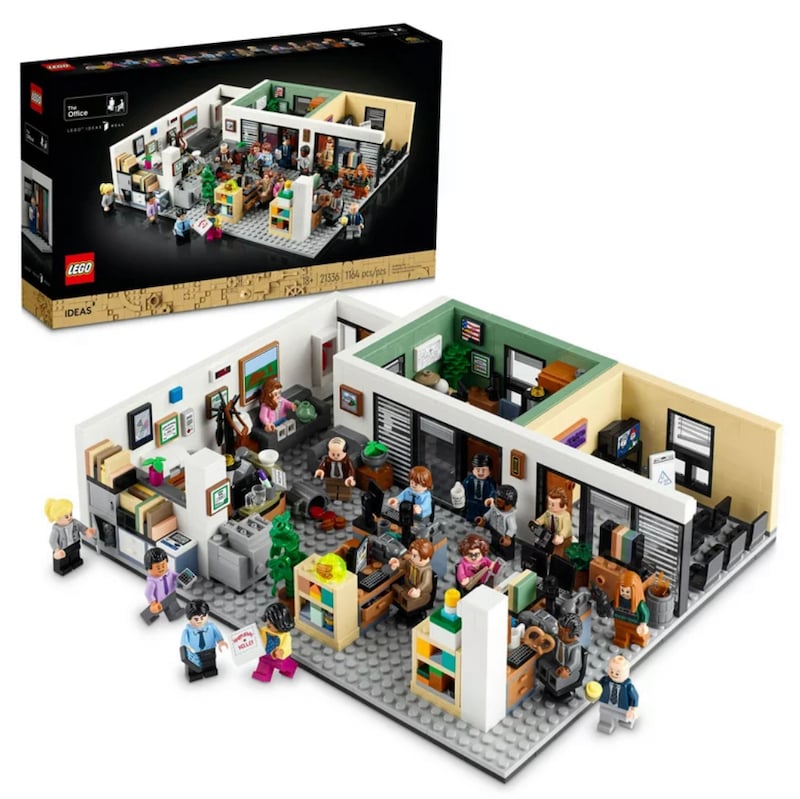 "I'm not superstitious, but I am a little stitious."
Finally – a LEGO version of your teen's favorite paper supply company. And with LEGO's new plant-based bricks and sustainability initiatives, you can feel good buying this one.
An original gift idea for the young person in your life! Stars are arranged in your recipient's zodiac constellation on this delicate sterling silver pendant.
This necklace comes with a card highlighting each sign's galactic-given attributes.
We started playing dominoes with other families when our kids were 9 and 12. It's always funny to see which parents or kids get really competitive on game night! And we're happy to report – they still like to play as older teens.
These dominoes are stylish and probably more appealing to young people than the old standards. And they can make really pretty patterns for lining them up and knocking them down!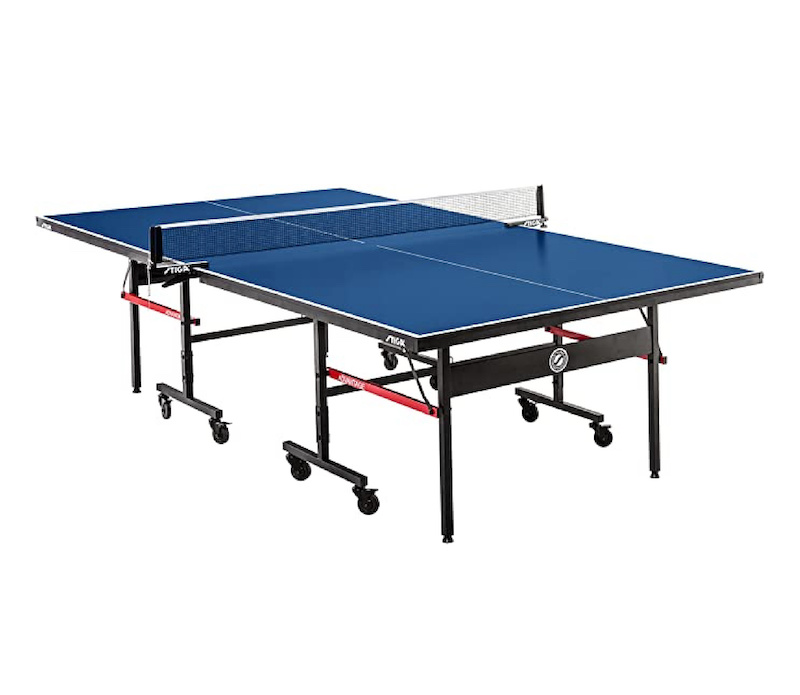 Keep those big kids active with a friendly game of table tennis. This table is easy to set up, sturdy, and relatively easy to store.
There's even an option to flip one side up for independent play.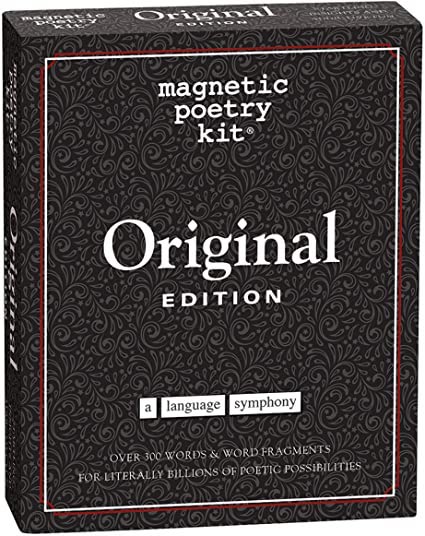 Originally launched in 1993, these little magnets inspired tons of fridge door poems! Includes a gorgeous symphony of words.
Magnetic Poetry is a pop culture phenomenon, and it keeps growing. This kit contains more than 300 magnetic word tiles in a stylish, giftable box.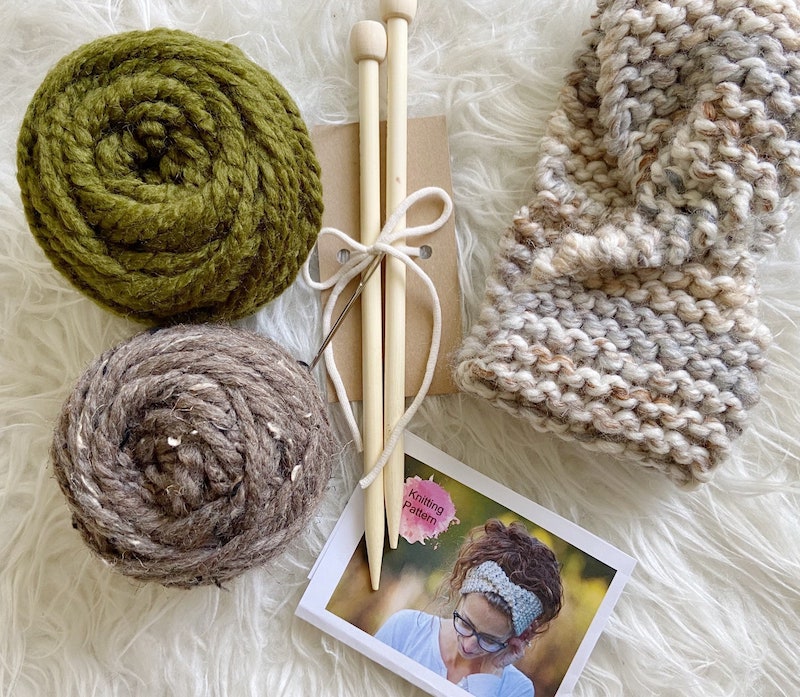 Your recipient can knit their own chunky knit headband.
This kit comes with everything they need to start knitting. Perfect for a beginner or somebody looking for a fast, chunky yarn project.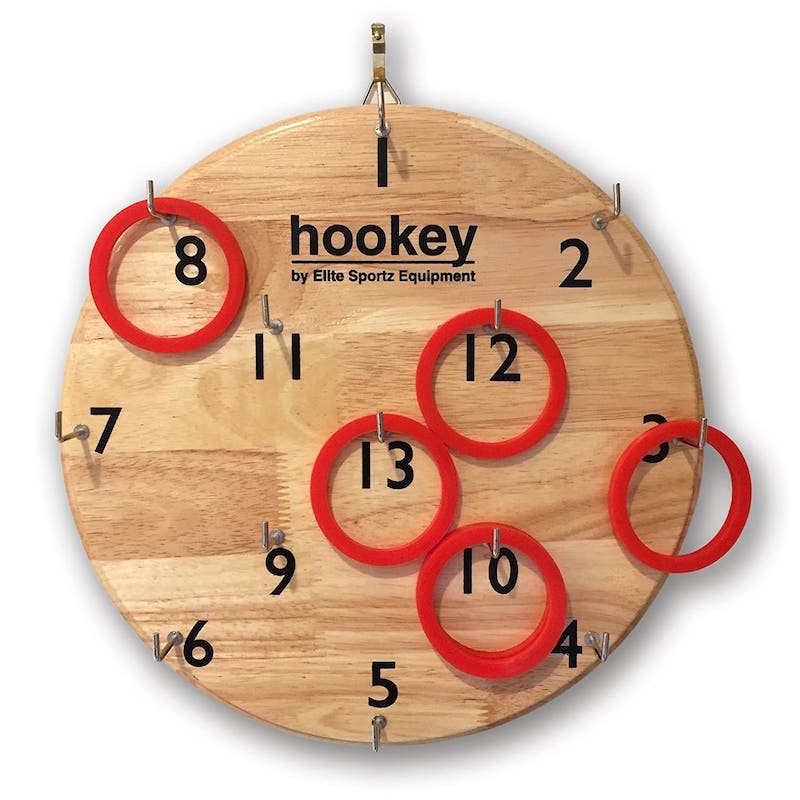 Hookey is a safe alternative to darts that's also challenging and addictive. Great fun for family gatherings or for your tween or teen to play with their friends. Comes in the classic 12″ or the giant 20″ size.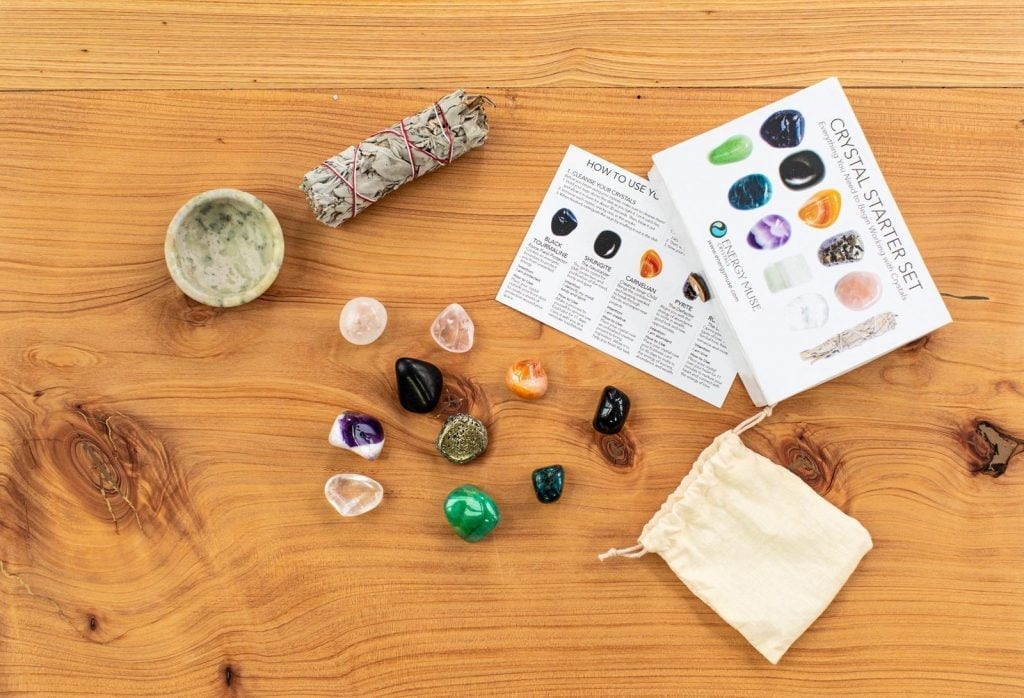 Ten essential crystals and sage to benefit your teen's spirit and life.
Get all of your crystal essentials, plus the sage bundle to cleanse and activate their energies. Each of the 10 crystals in this kit will benefit a different aspect of your teen's or tween's spirit and life by addressing a range of intentions such as wealth, love, relaxation, protection, cleansing, health, and more.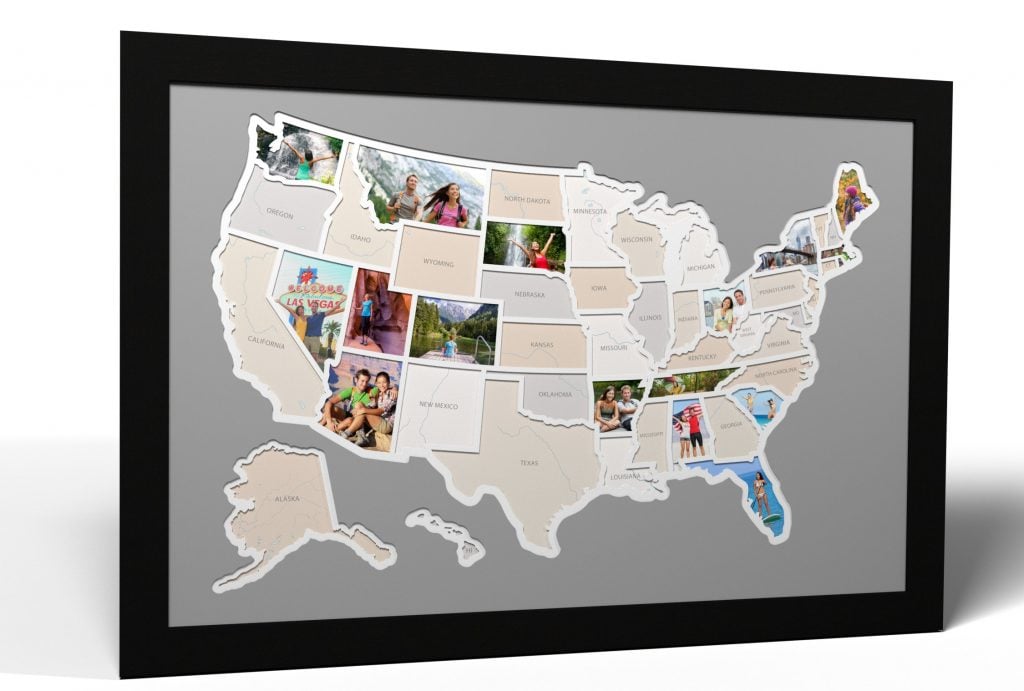 Teens can add a photo for every state they've visited. The Map Maker tool makes it easy to fit photos to each state.
This brainteaser metal puzzle is made in the USA with the goal of removing the ring.
Each puzzle is mechanical in nature: you do not need to use any force or tricks. Puzzles are solved when the object piece is removed. Every puzzle can be considered two puzzles in one, because the solution is not truly mastered until the object piece is returned to its starting point. Tavern Puzzles are made from mild steel, similar to iron.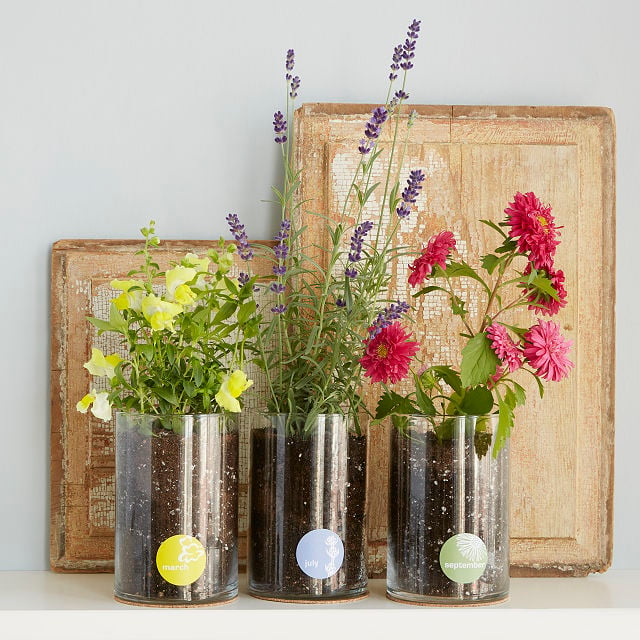 Seeds, a glass bottle to grow them in, soil-less growing medium, instructions, and info about what your flower symbolizes are all included.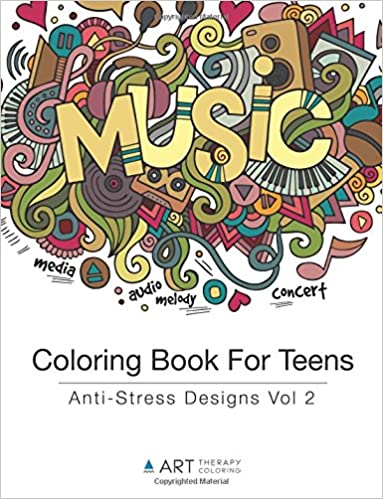 Coloring is one of the relaxing activities we never outgrow. This series of coloring books feature anti-stress designs aimed at teens.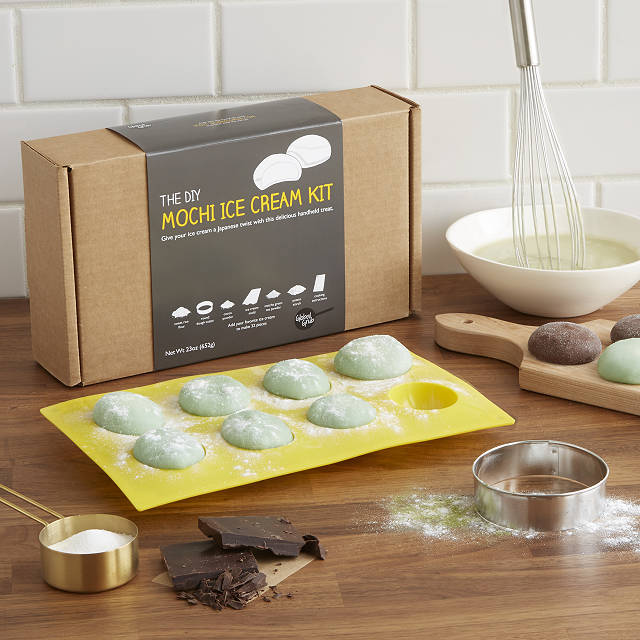 This made in the USA kit helps teens to make their own mochi ice cream balls.
With this mochi ice cream kit, you can easily make those irresistible 'scream spheres nestled inside sweet, chewy-gooey rice cake pillows. Tint and flavor them with the included matcha green tea and cocoa powder, or try jams or food coloring.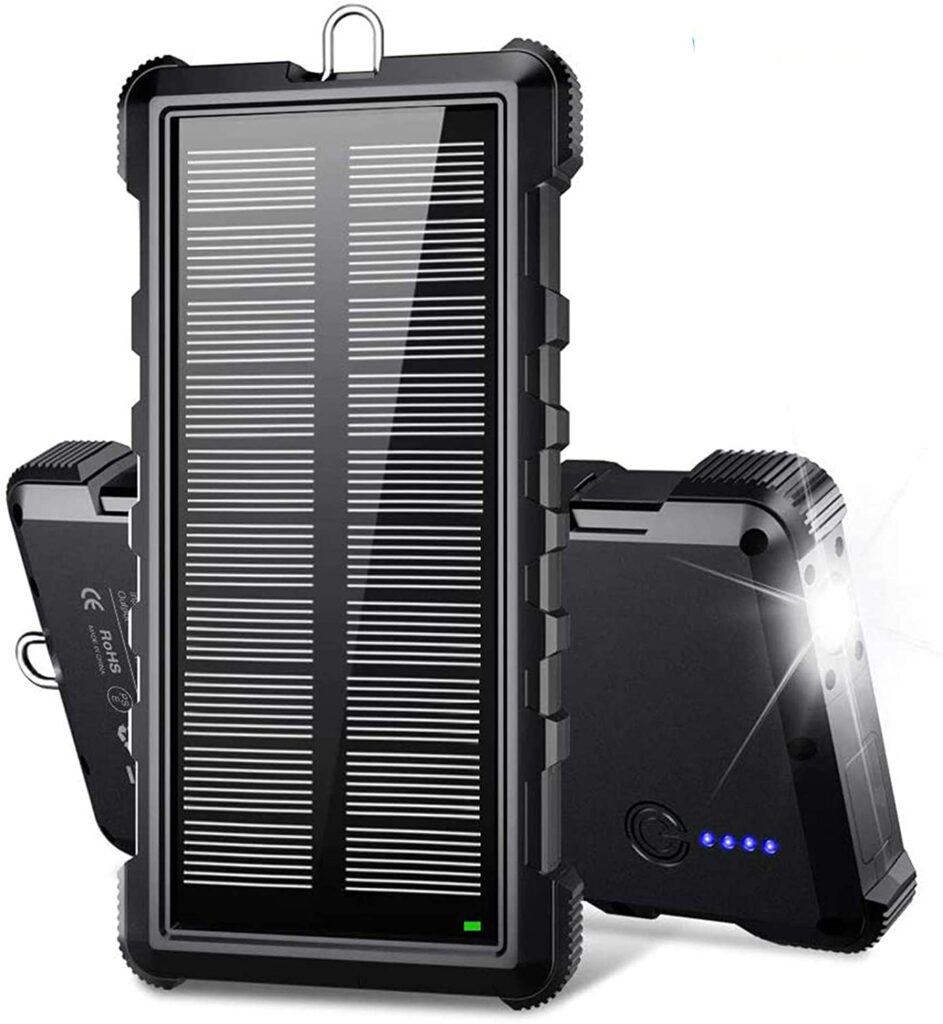 Portable charger to take along on hikes, camping, and more. Or clip it to a backpack for charging anytime.