Essential Herbal Support for Postnatal Depletion and Breastfeeding
Just as you took extra care of yourself when you were pregnant, your body needs equal care and nutrition during the postpartum phase. With the proper herbal support to overcome postnatal depletion and herbs for breastfeeding, you can help your body more easily heal from giving birth. And you can ease your transition into new motherhood, while nurturing your new little one.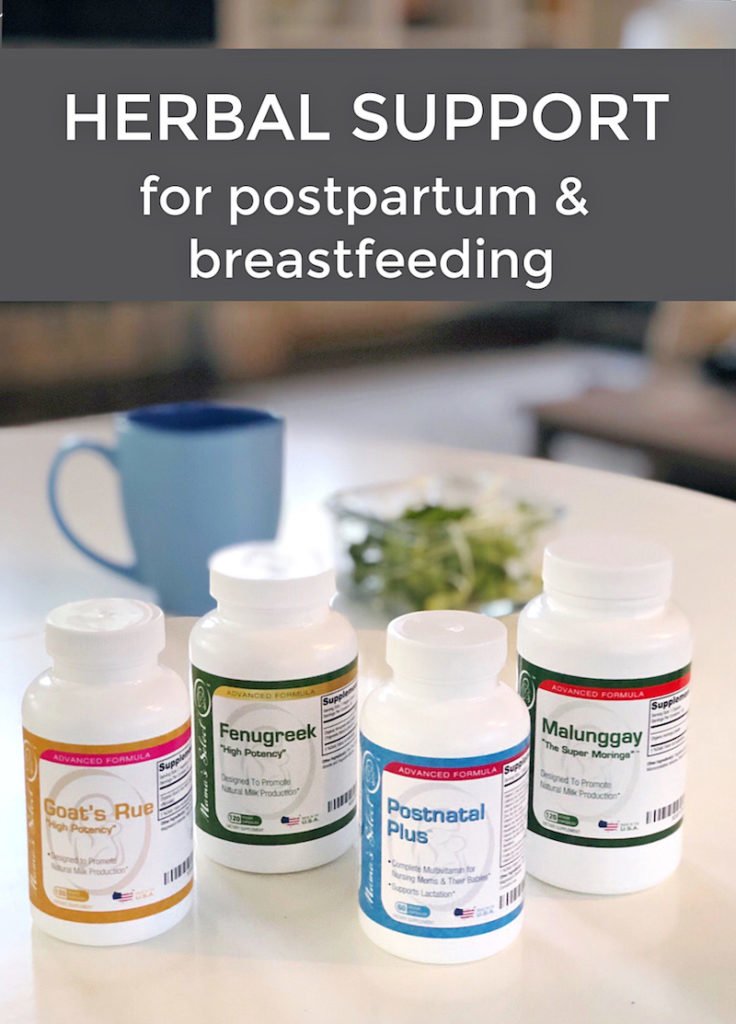 This article is part of a partnership with our advertising partner, Mama's Select. We appreciate you supporting the brands that make it possible for Green Child to provide free healthy living content online and in our digital magazine. Be sure to read through to find a special Mama's Select discount code.
You know how important postpartum nutrition is. But even those of us eating the healthiest foods can still lack essential vitamins and minerals – especially after giving birth. So, it makes sense that the body needs a boost in the form of a supplement to help get things back on track.
Postnatal Depletion
The common phenomenon of fatigue and exhaustion, combined with a feeling of baby brain is what Dr. Oscar Serrellach calls postnatal depletion. Baby brain is a term that encompasses the symptoms of poor concentration, poor memory, and emotional lability. Emotional lability is where emotions fluctuate much more easily than usual.
Depleted mothers often feel isolated, vulnerable, or just "not good enough". Many mothers experience depletion. It's understandable and a predictable outcome associated with the extremely demanding task of giving birth and taking care of a newborn.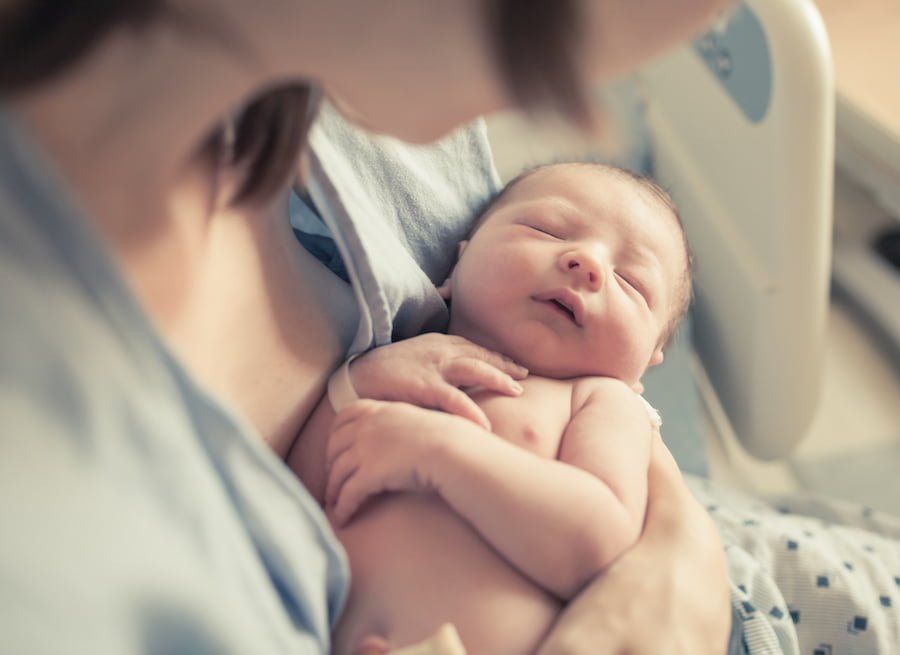 How to Overcome Postnatal Depletion
First things first – get as much sleep and support as you possibly can. And don't be afraid to ask for help.
You might be surprised at how many people in your life would gladly come over and help with small things like holding the baby while you take a bath or a walk. If you feel extremely isolated or know you're suffering with postpartum depression, talk with your partner, a friend, or your doctor. If you don't have someone you can turn to, visit Postpartum Support International or call 1-800-944-4773.

Once your primal needs are taken care of, you'll have more breathing room to help yourself not just survive new motherhood, but thrive.

An excellent quality postnatal supplement can help balance out the hormones which continue to fluctuate throughout the first three months postpartum (or the fourth trimester). It's not uncommon during this time for a new mother to experience anxiety, breakouts, and hair loss due to these fluctuating hormones.
Proper nutrition and herbal support can help reduce these symptoms.
The best postnatal vitamins specifically for breastfeeding mothers will include Vitamin D, iron, and typically a combination of fenugreek, fennel seed, and coriander to help boost your milk supply.
When it comes to herbal support for postpartum and breastfeeding, Mama's Select Postnatal Plus supports the health of both mother and baby. It's a gentle, complete multivitamin and mineral formula in an easily absorbed, non-irritating vegetable capsule.
Their formula includes high levels of vitamin D, Thiamin, Vitamin B6, and much more to support health and guard against deficiencies. We love that this blend also includes Methyl Folate (for women who carry the MTHFR gene) for improved energy. You can find Postnatal Plus at Mama's Select or at Amazon.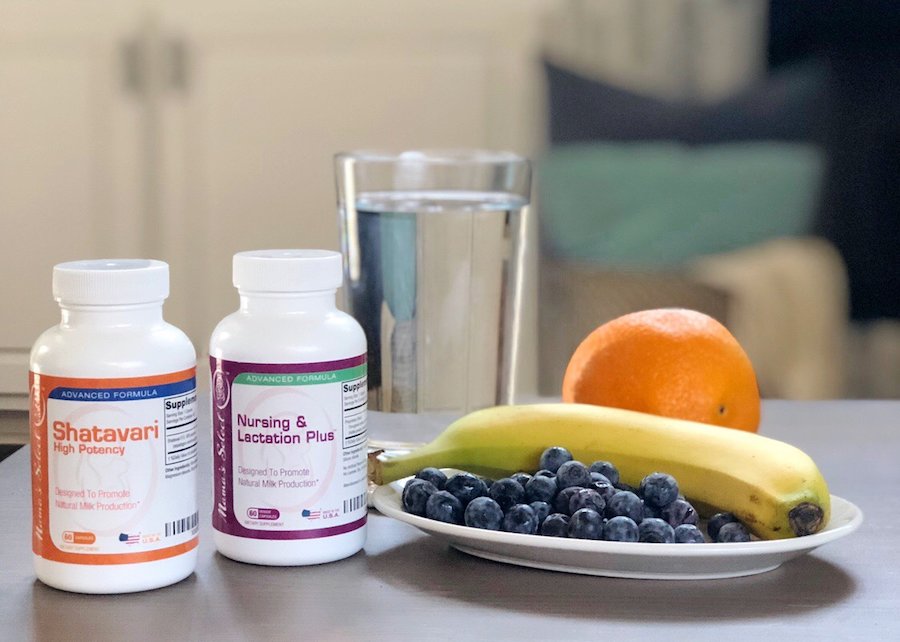 Herbal Support for Breastfeeding
In addition to healing from pregnancy and birth, breastfeeding is a major undertaking for your body.

The energy, protein, and other nutrients in breast milk come from the mother's diet or from her own body stores. Breast milk is rich in the vitamins and minerals needed to protect an infant's health and promote growth and development. If the mother's diet is poor, the levels of micronutrients in breast milk may be reduced or the mother's own health may be affected.
Mama's Select Nursing & Lactation Plus is a blend of Fenugreek Seed, Fennel Seed, Blessed Thistle, and Marshmallow Root. Fenugreek has long been used to help increase breast milk supply. It can also aid with digestion and is well documented to effectively decrease cholesterol and blood sugar. You can find Nursing & Lacation Plus at Mama's Select or at Amazon.
If you or your lactation consultant feel your milk supply needs more support, Mama's Select also offers a variety of specialized formulas for breastfeeding.

Goats Rue, a term coined when farmers discovered how it increased milk production among their goats, is known to significantly boost human breast milk production. Sometimes in spite of sufficient milk production, the flow of milk is restricted. Goat's Rue helps in improving the let-down of milk. You can find Organic Goat's Rue at Mama's Select or at Amazon.
Fenugreek is well known for its herbal support for postpartum and breastfeeding benefits. If you or baby is having any digestive issues, Fenugreek can be a huge help. You can find Organic Fenugreek at Mama's Select or at Amazon.
Malunggay and Shatavari are yet more herbs known to assist with breastfeeding. Mama's Select makes organic, all natural versions of these herbs.
All of Mama's Select Products are naturally allergy friendly and formulated to be free of wheat, dairy, peanuts, tree nuts, egg, soy, fish, and shellfish. Plus their products are manufactured in a GMP (Good Manufacturing Practices) Certified Facility in the USA from the highest quality, all natural ingredients without any harmful additives or fillers.
And now you can try their products with this Mama's Select coupon code: GREENCHILD20 for 20% off your order at Mama'sSelect.com