The Holiday 2013 Issue of Green Child Magazine
With 5 weeks until Christmas, we've been wondering where the year has gone. Talking with many of you lately, it seems you, too, are ready for life to slow down a little.
The holidays are no different. They're meant to be festive and happy. To celebrate our families and our beliefs. To create new memories. Not just to hold on tight and wait for the wild, over-the-top ride to be over.
This year, in our Holiday issue planning stages, our team sat down to talk about what matters most. Traditions, the reason for the season, healthy foods, travel, ethical shopping… they're all important to cover. But overall, we kept coming back to the same major themes: family and simplicity.
As you read through this issue, don't feel like you have to take on every charity, recipe, or craft you see. If you have no idea where to start when it comes to non-toxic toys or sustainable gifts, our gift guide is here to help. Use the entire issue as a tool to help keep your holiday simple and meaningful.
So grab your warm mug and click on the cover below to start dreaming of a holiday where all is calm and all is bright…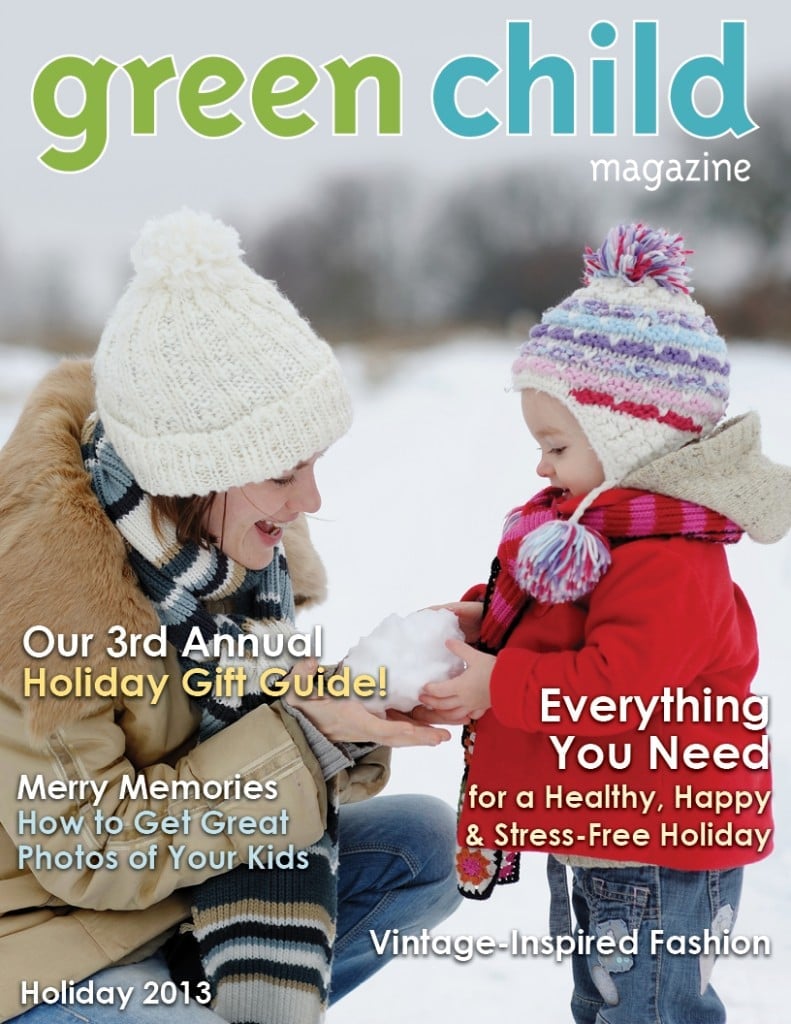 Be sure to grab your FREE subscription to Green Child Magazine. As always, we love to hear what you think. Jump into the conversation and share your thoughts on Twitter, Facebook, G+, Instagram or Pinterest.
If you'd like to get Green Child straight to your iPad, be sure to download our app in the Newsstand.