The Holiday 2016 Issue of Green Child Magazine
To us, the holidays are all about giving, spending time with loved ones, and making memories. No matter what holidays you celebrate or whom you choose to share them with, you have to slow down and be in the moment to make them special and memorable. Sometimes that's easier said than done this time of year.
Life comes at us in waves. One weekend may be packed with a piano recital, basketball tournament, two birthday parties, and a school function. If we're skilled at balancing our lives, the next weekend, the dust settles and we allow ourselves a much-needed stretch of down time.
With the busy-ness of the holidays, the art of balancing these waves can go right out the frosty windowpane. Some of us get a rush from the rush. Some of us get completely overwhelmed. But in order to really enjoy the season, our bodies (and minds) need a break from the stress.
As you read through this issue, don't feel like you have to take on every charity, recipe, or green gift wrapping idea you see. If you have no idea where to start when it comes to non-toxic toys or sustainable gifts, our gift guide is here to help. You'll also find our holiday planning printable to help keep your holidays simple and meaningful.
So grab your warm mug, take a deep breath, and flip through the pages at your leisure to start dreaming of a holiday where all is calm and all is bright…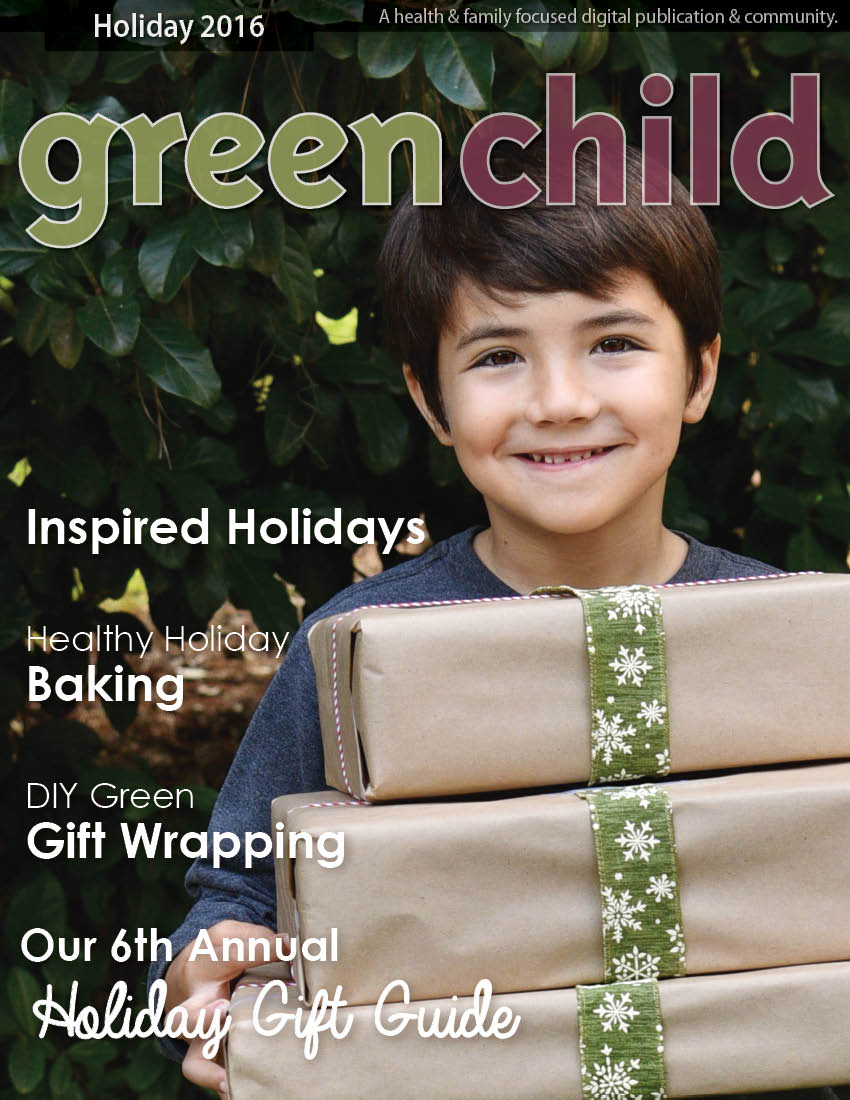 Grab your FREE subscription, and as always, we love to hear what you think. Join the conversation and share your thoughts on Twitter, Facebook, Instagram or Pinterest. Be sure to tag us using #GreenChild!