Liza Huber & Susan Lucci's Holiday Snowball Cookies
This recipe has been in my family forever, and my mom (Susan Lucci) makes these holiday snowball cookies for us every year at Christmas.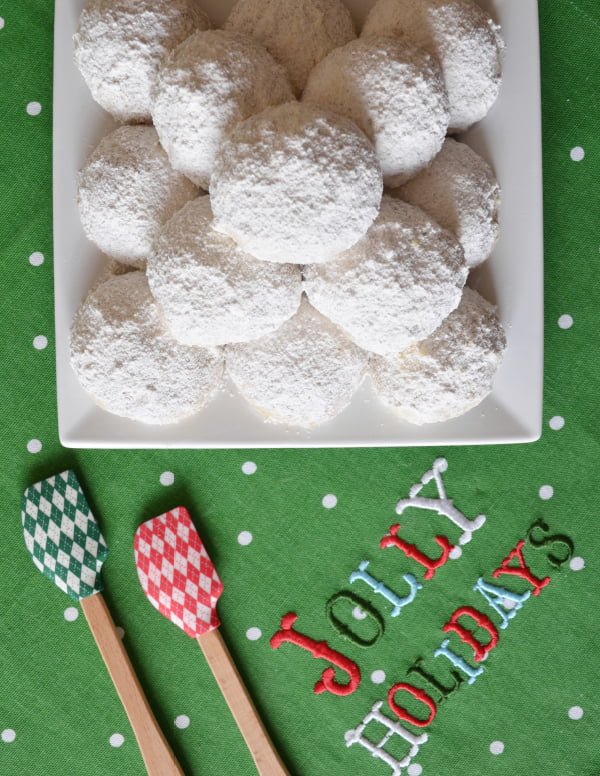 Baking these holiday snowball cookies with her every year is something I always look forward to, and I can't wait to start making them with my daughter Hayden.
*These cookies are loaded with pecans. Be sure to omit the nuts if your family has nut allergies.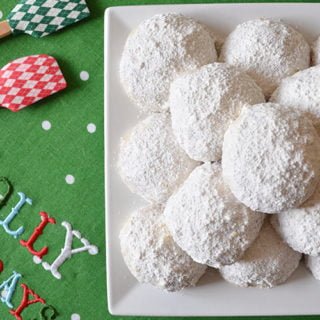 Ingredients
2

cups

organic, unbleached all-purpose flour

2

cups

ground pecans

¾

teaspoon

salt

2

sticks of unsalted butter – softened

½

cup

of granulated sugar

2

teaspoons

of vanilla extract

1

cup

powdered sugar

for rolling the cookies
Instructions
Line a large baking sheet with unbleached parchment paper.

Place the pecans into a food processor and pulse until coarsely ground.

Place the flour, ground pecans and salt into a large mixing bowl and sift together with a fork to evenly incorporate ingredients.

Place the butter and sugar into a food processor and pulse until creamy.

Add the flour mixture into the food processor and blend until the dough starts to come together. It will be a coarse dough.

Remove the dough from the food processor and place into a mixing bowl.

Roll the dough into 24-30 little "snowballs" with your palms and place them on the baking sheet. These cookies don't spread much when cooking so you can line them up relatively close together.

Place the baking sheet into the oven on the center rack and bake for 17-20 minutes, until the bottoms just begin to brown.

Remove from the oven and let cool for about 30 minutes. Put the powdered sugar into a glass pie dish and roll the cookies to evenly coat in the sugar.

Let the cookies sit for 30-60 minutes and roll them again in the powdered sugar.

Serve and enjoy!

Leftovers will stay fresh in an airtight container for up to 5 days at room temperature.