A Four-Legged Meditation: The Bond Between Human and Dog
Observe a dog and his human for just a short while, and you'll see the mutual affection and concern they have for each other. A dog's loyalty, joy, and ability to live in the moment are just a few qualities that lead some holistic health professionals to refer to pets as a four-legged meditation.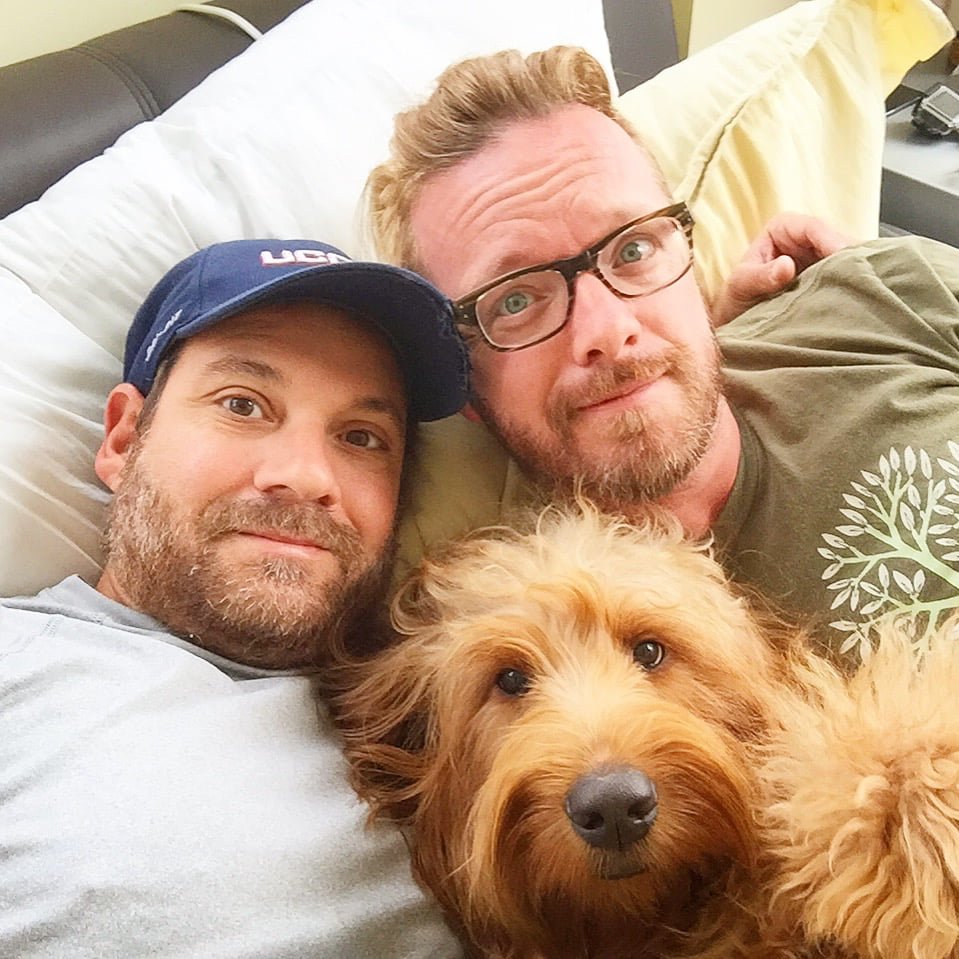 We're looking at some of the ways the human-dog connection makes life more enjoyable.
HOW DOGS CAN PROVIDE A LESSON IN MINDFULNESS
A dog lives fully in the present moment because that's all she knows. While you may find yourself fretting about what you didn't get done yesterday or dreading tomorrow, your dog is enjoying the here and now.
Sometimes dogs appear to be simple-minded (and easily entertained) but in many ways, they are quite a bit more wise than their worry-obsessed owners.
A dog becomes aware of his owner's daily routine quickly. There are stories of dogs anticipating their master's arrival within minutes and waiting faithfully by the door. He knows when you get up, he goes out; and when you sit down to eat, he'll soon have leftovers coming.
You know your dog's habits as well. She sits or paws at the door when she wants to go out. She lays at your feet for security. She wags her tail at the mailman and growls when she feels threatened.
CAN SPENDING TIME WITH A DOG LEAD TO A HAPPIER LIFE?
Research has shown that pet owners have less stress, feel happier, and live longer. A Harvard University study showed that 87 percent of people felt less angsty after spending time with a pet (source).
And the majority of pet owners say they feel as close to their pets as they are to the most important people in their lives. For many seniors, having a dog helps to fill the void of children who have moved away or the loss of a spouse. It gives them someone to love and care for who, in return, loves them more. The same holds true for children and young adults with emotional problems like anxiety or depression.
Walking your dog makes a great exercise routine you can count on each day. Spending time outdoors is essential for good health and for fostering an appreciation for our natural resources. If you've recently moved, there's no better way to meet people than getting out for a walk with your dog (or your kids).
AN OPPORTUNITY FOR RITUAL & RESPONSIBILITY
While dogs are wonderful pets, you need to have the proper environment to make their life as well as yours enjoyable. For a young person or couple, a dog can be a wonderful practice run for deciding if you're ready to have a child. You'll learn patience, communication, and in general, how to care for another living creature.
There are considerations to make before getting a pet. If you work extremely long hours or travel often, getting a dog might not be for you, unless you have someone to spend plenty of quality time with her while you're away. And if you already have kids, caring for a pet is a wonderful experience for them. When parents place the responsibility of caring for a dog in the hands of their children, they give them an opportunity to build confidence and  learn accountability.
THE BEAUTY OF LOYALTY & UNCONDITIONAL LOVE
You don't need to bring a dog anything except your attention. He comes when you call him…. even if he's been sleeping. He is intent on meeting your needs, and he typically knows how you're feeling. Dogs are pack animals and will protect their family members by pure instinct. These are exceptional qualities that will make us better humans.
Just imagine if the world operated on a version of The Golden Rule along the lines of, "Treat others the way your dog treats you."
Image courtesy Zeke the Goldendoodle