Good Sports: Encouraging Healthy Competition & Learning Life Lessons
It's no fun to lose. When your child tries really hard and doesn't get the results they intended, you can help them see it as an opportunity to succeed. Or if they do well, instead of bragging, you can show them how to respectfully celebrate their achievement.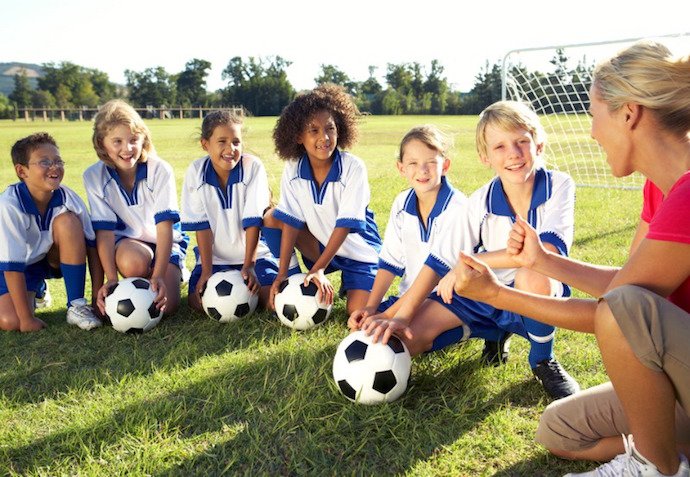 One study revealed 70% of U.S. children drop out of organized sports by age 13, with pressure and burnout among the main reasons cited (source).
According to Maya Castro, author of The Bubble: Everything I Learned as a Target of the Political, and Often Corrupt, World of Youth Sports, The politics, as well as the over-emphasis adults put on kids to see a college scholarship as the ultimate goal, is ruining a kid's ability to get the most out of sports.
This over-emphasis has created an environment amongst the parents and coaches that she says is similar to a mafia. We badly need changes in this toxic, political and corrupt environment. And it must start with the parents.
Whether it's a family board game or playoff match on the field, you have plenty of opportunities to teach and model good sportsmanship.
What Should Losing Mean?
Losing is a chance to get better. Giving it your all and still not coming out on top is a learning experience. Let your child know he didn't lose, he got a chance to evaluate ways to improve. If you won everything all the time, there would be no incentive to move forward and become better. The world would be a boring place.
Teaching your child that his loss wasn't because he's terrible is an important confidence boost for later in life. Letting him chose what areas he'd like to improve gives him a chance to build personal responsibility and critical thinking skills.
Allowing your child to discover why he didn't win – and what he can do about it – puts the control back in his hands. Ask him what he wants to do better next time, then help him arrive at the steps to help him do it.
For example, if you child loses a soccer game, asking what aspects he wants to improve will help them evaluate their own performance. Does he want to become a faster runner? Or a more accurate kicker? This method, which empowers your child, is one of the best ways to help your child achieve a goal. It also helps your child apply failure lessons he learns in other areas of life.
It's not about losing. It's about what we can improve.
What Makes a Sore Loser?
It can be extremely disappointing to win a big game. The higher the stakes, the more likely kids are to blame others for the loss. Talk to your child about how it must feel to be the player who didn't catch the pop fly which led to the other team scoring the winning run. That child probably feels bad enough without his teammates blaming the loss on him.
If your child cries foul when he loses or is mean to the other kids who win, consider starting small at home. Small competitions at home make the larger ones less of a pressured occurrence and can help you correct behavior before you get out in public.
Whether it's a solo performance or group effort, encourage your child to sincerely congratulate the winner. If he's really feeling down in the dumps over the loss, help him recall a particularly nice play he made or a time when his team rallied and scored several points.
What Makes a Gracious Winner?
Just like no one likes a sore loser; a boastful winner may be even worse. If your child is a champion at all things and likes to rub it in other children's faces, she needs a few lessons in being a gracious winner. It feels really good to win, and to some kids, flaunting it can feel even better. You can help her modify that behavior by directing it into positive sources and talking about how that sort of taunting or bragging might make other kids feel.
Certainly, your child should be allowed to celebrate her victories. She worked hard; let her revel in the moment. "I'm so happy I won," or "I ran my best time ever!" are all celebratory statements.
Taunting or statements that put others down aren't as good. Saying things like "I'm better than you" isn't a good or productive statement. They don't help the other kids, and they don't help your child celebrate her own success. Most braggarts genuinely underestimate other people's reactions to their bragging. So teaching your child to care about others is a good way to help her over this challenge.
Set a Good Example
For better or worse, we are our child's first example of how to move through the world. "As you're watching your child from the bleachers, remember she's also observing you from the playing field," advises Dr. Harley Rotbart.
"Cheer enthusiastically for your kid's team, but never jeer the other team, their parents, or the referees. You don't need to be the loudest in the stands to show her that you're proud."