Flexible, Student-Centered Oak Meadow Curriculum for Homeschooling
If you're looking for flexible, student-centered homeschool curriculum – or even a distance learning program to increase the accountability in your home education, you'll love reading through the options in our Oak Meadow curriculum review.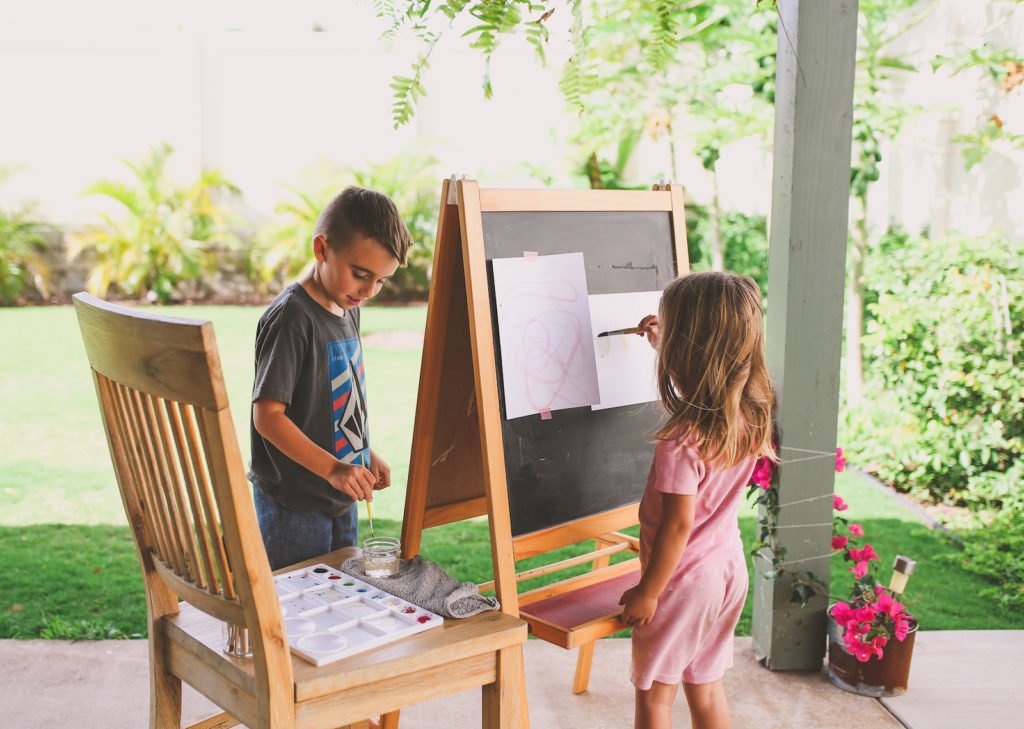 Less time for independent play and learning, outdoor activities and discovery, quiet reading time, and even extracurricular fun create a perfect storm of stressed-out, tired, school-hating children. Parents and educators alike can see that, in most places, it simply isn't working.
Homeschooling IS an option for many families

Parents are taking control of their children's futures in droves by creating an alternative educational environment for their kids. Homeschooling gives families the flexibility to tailor an education that fits their children like a glove, and Oak Meadow is one of the best ways we've found to create the perfect scenario for your child.    
Founded in 1975 by a group of teachers and parents seeking to reignite their children's spark for learning, Oak Meadow is the first (and so far only) NEASC accredited distance school available. Upon receiving this honor, Oak Meadow was informed that NEASC is using their unique program to set the bar for other distance schools seeking their accreditation.

After 40+ years of success, Oak Meadow continues to improve and create curriculum that meets the ever-changing needs of families, children, and 21st century learning. They are currently writing new high school courses and making their program more flexible so that kids can pursue their true interests and even earn credit for those endeavors.  

With ongoing curriculum updates, Oak Meadow offers clarified assignments, updated factual information, additional instruction, and added assignment checklists, planners, materials lists, and learning assessment rubrics to track student progress.

Learning can be joyfully integrated into everyday life
Throughout these changes, though, their approach still revolves around the belief that children are sensitive and intelligent, and that learning can be joyfully integrated into life; a progressive, compassionate, and child-centered approach is key.
Student-centered and nature-based curriculum is designed to nurture creativity and intellectual development through hands-on activities and interdisciplinary projects. Just a few of these samples include Healthy Living from the Start, Crafts for the Early Grades, Heart of Learning, and the K-3 Enrichment Package.
"The emotional connection to OM for our son has been amazing to witness," says one parent. "We have tried other curricula, but we just come back to Oak Meadow. I like that it is gentle and is a starting point for more learning to happen naturally. We usually finish the weekly lesson early and then move on to whatever my son wants to do, experience, or learn!"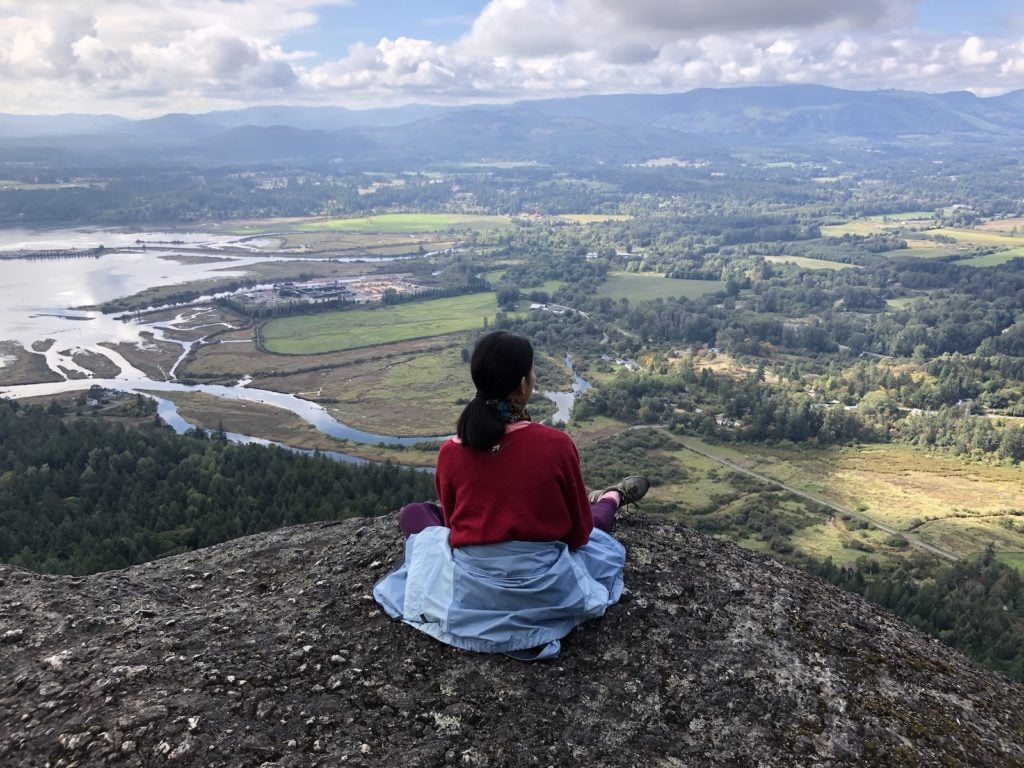 When you look at testimonials and other Oak Meadow curriculum review info, you find plenty more happy families.
"We looked at many different distance learning schools and thought Oak Meadow would be the right school for us. We definitely chose the right one!" shares Sarah Andersen. "All of the lessons are so hands-on and educational. The lack of the use of worksheet after worksheet is replaced by blank main lesson book pages that the girls have to create on their own or with our help."
Oak Meadow Curriculum Review: Our personal experiences with Oak Meadow
Our Executive Editor, Amity Hook-Sopko, shares her experience using Oak Meadow resources with her two sons.
"Like many parents, I never planned to homeschool our kids. But an out-of-state move showed us just how irreplaceable our former Montessori school (on 6 acres of land with horses, chickens, sheep, and an outstanding staff and group of families) was.
After giving the new school more than enough tries, we decided to homeschool. I quickly discovered how overwhelming the curriculum research could be. I knew we wanted to focus on critical thinking and creativity. I also knew we needed some structure and accountability because I work from home. Things started to come together for us once I started talking with other homeschooling families and called Oak Meadow's educational counselors.
Ben, the counselor I spoke with, was more helpful than I could have ever imagined. I felt like our situation was different, because we were coming to homeschooling at 4th and 7th grades. He assured me we weren't at all abnormal and explained how families can thrive with home education at any stage.
Now, we've been a thriving homeschooling family for 5 years. Our younger son started with the Oak Meadow elementary curriculum for his grade level. Our oldest took some courses through our state's virtual school program and used Oak Meadow for Algebra, Literature (The Hero's Journey is amazing!) and Social Studies.
We also belong to a local homeschool co-op that focuses on all forms of creative learning and local field trips. (And full disclosure: we're extremely fortunate to have a grandparent / retired school teacher & principal who helps this busy working mom keep it all together.)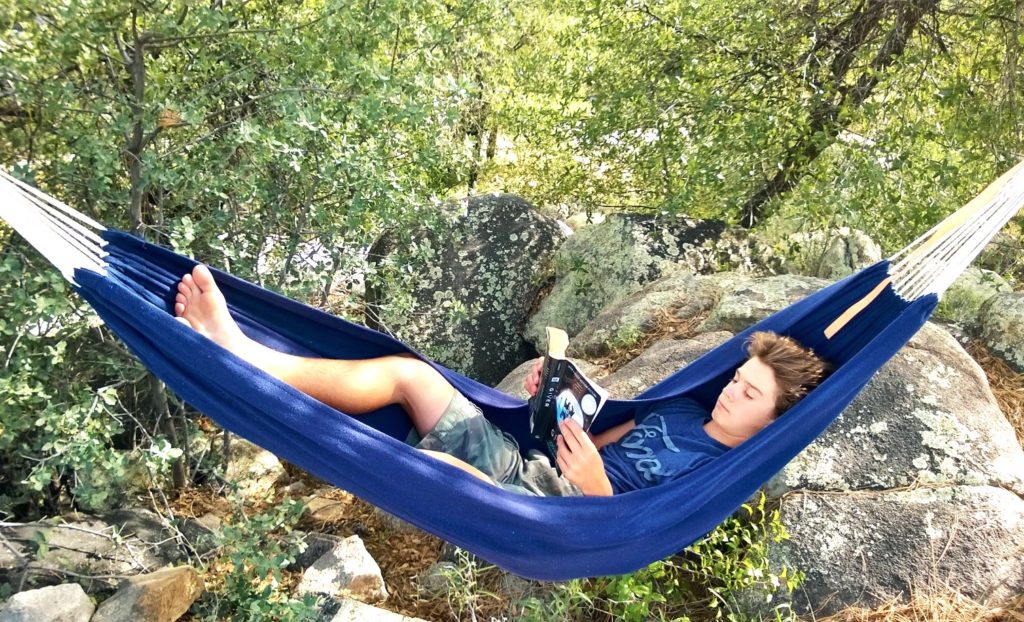 The m

any homeschool

ing options Oak Meadow offers
Oak Meadow epitomizes flexibility. You can opt to teach your child independently using their curriculum or try out the distance learning school, choosing to enroll in just a class or two or the entire school experience. Tailor your child's learning by selecting the traditional text-based curriculum, the digital version, or a combination.
Through Oak Meadow's programs, high school students can take charge of their own learning thanks to the options such as life experience credit, independent study, and dual enrollment.
To help in your decision making, a curriculum catalog for children from kindergarten to 12th grade can be requested or downloaded, and you can even check out a number of Oak Meadow's curriculum samples before purchasing. 
Oak Meadow Sustainability Initiatives
In addition to encouraging children to spend time in nature throughout their lessons and assignments, Oak Meadow works with a printing company that is dedicated to being an environmental leader in the industry. Their materials are printing using recycled paper, solar energy, and low energy printing practices.
Many parents don't realize that they can start this new journey with their child at any time. Whether your child is just entering school or already well into high school, and even if you're smack dab in the middle of a school year recognizing that your child's current scenario just doesn't fit, Oak Meadow offers the resources and support to make the leap into homeschooling.
This review is part of a collaboration with our advertising partner, Oak Meadow. All thoughts and opinions shared are strictly our own based on using their curriculum for the past 5 years. Thank you for supporting the brands that make it possible for Green Child to share free natural parenting and healthy living content.