If you're a babywearing mama, you've probably heard of Oscha Slings. The gorgeous fabrics they use in their wraps are heirloom quality, and many of them are absolutely breathtaking.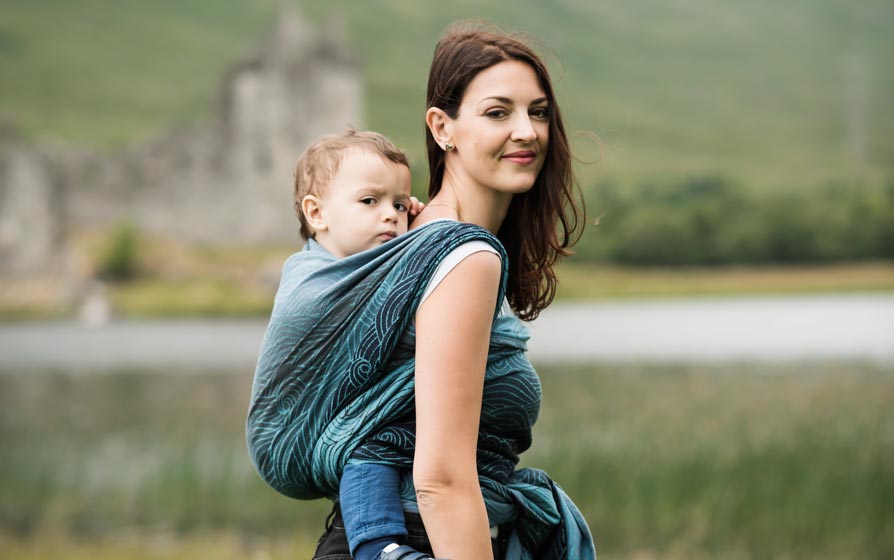 And if you can't bear to pass your favorite one along when your babywearing days are over… you'll always find creative ways to wear it as a scarf or shawl. Truly, the Seasalt Berry Crush baby wrap and Smaug the Magnificent from their Middle Earth Collection are ones we'd never part with!
You might be surprised to learn that beautiful designs aren't the only thing that makes Oscha an outstanding brand. We'll give you a hint – the other areas in which they excel have to do with ethics and sustainability.
OSCHA SLINGS IS CARBON NEUTRAL
With a completely carbon neutral business, their Scottish workshop runs on 100% solar power. Oscha likes to say that this means your carrier has a little sunshine stitched into the seams.
Just by using solar panels, last year Oscha Slings stopped 1700kg of carbon from entering the atmosphere. That's reason enough to learn how to navigate the learning curve when it comes to wrapping your baby!
A passion for responsible manufacturing is at the heart of Oscha Slings. They make babywearing wraps that help you bond with your child, and they make them in a way that doesn't harm the environment.
ZERO-WASTE BABYWEARING
When you look at the state of our landfills and oceans, it's pretty obvious we need more products that do double duty or are sturdy enough to be passed along to another user. They're much better on the environment than items we use a handful of times and then trash.
It's also more cost-efficient if you can buy a product once and use it over and over. And if you can sell it when you're finished with it – even better for your budget.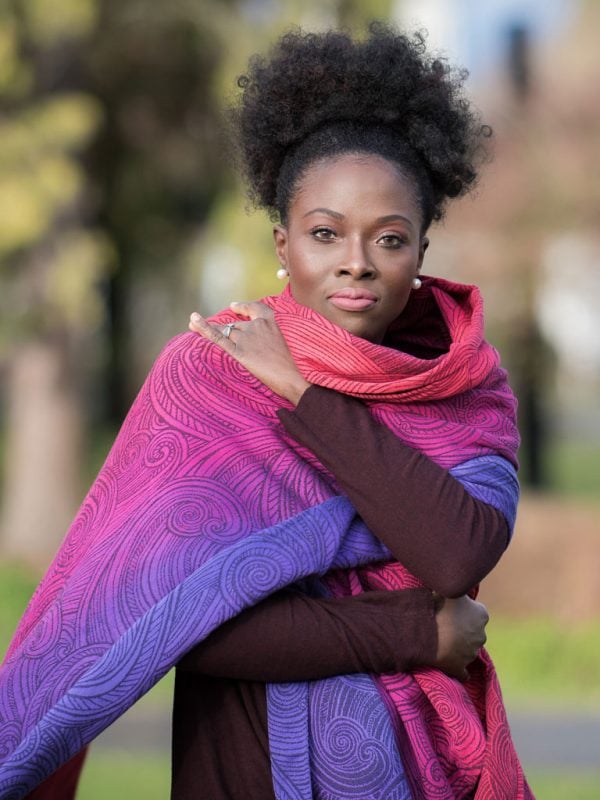 Oscha's zero-waste process starts at the mill where extra lengths of yarn are often added onto the looms. Any scrap fabric is bagged into parcels and sold on their website. Creative customers craft everything from teddies to quilts from these scraps, and we love to see their creations which they often share on the Clan Oscha Facebook community.
Here's another great way Oscha doesn't let good fabric go to waste. "When we are sewing your slings we sometimes notice tiny flaws in the fabric, in some businesses this fabric would be thrown away, however, we stitch it up and sell our Woven Seconds at a discount. This is great for you as a customer, and also means nothing is wasted."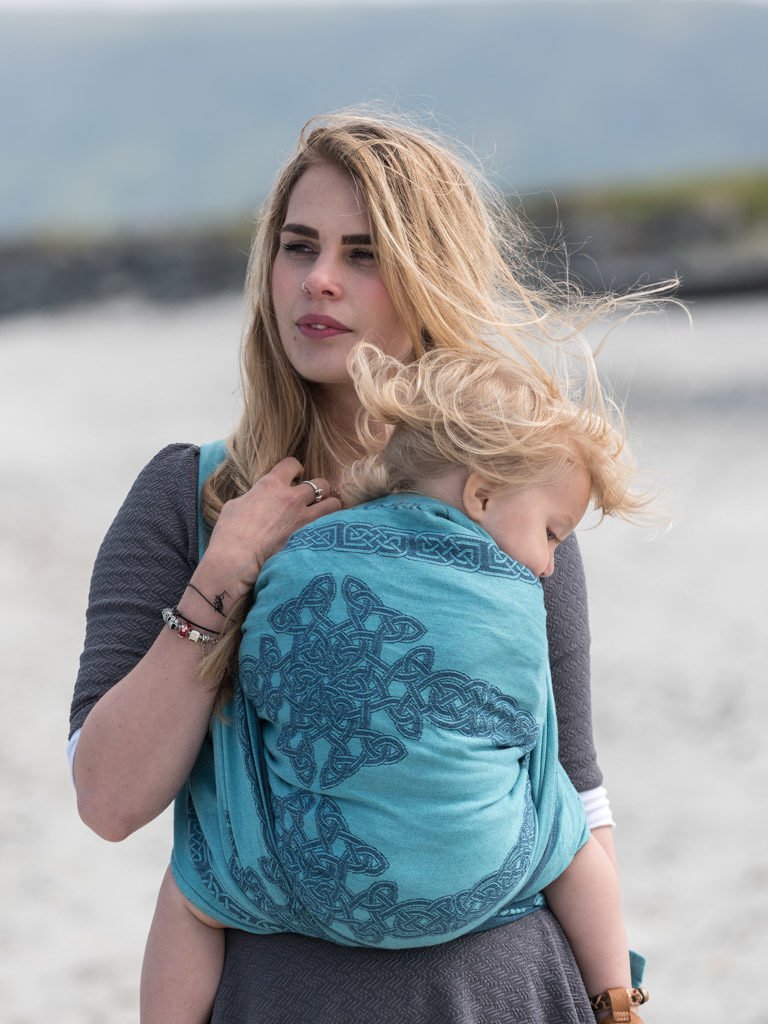 We know our readers are aware of the importance of supporting brands you believe in and brands who are doing right by our planet. Ethically crafted in Scotland, Oscha Slings uses only responsibly sourced and organic yarns.
OSCHA SLINGS & THE BETTER COTTON INITIATIVE
Organic is at the core of Oscha. Organic crops not only contribute to better and healthier working conditions for farmers, but also produce stronger yarns which are gentle on delicate skin. Studies have also shown that organic farming uses less water and is more sustainable than using harsh chemicals to increase yields.
"Responsible yarn sourcing means that we hold all of our yarns suppliers to our own high standards. This means only using mulesing free wools and viscose fibers produced using a closed loop system, such as Tencel, making use of sustainable crops such as linen and hemp and ensuring production stays in the UK where possible."
Oscha Slings is certified by the Better Cotton Initiative. This means their cotton growing practice…
uses water responsibly
promotes fair and ethical work practices
enhances biodiversity and uses the land responsibly
cares for the health of the soil
constantly improves its production system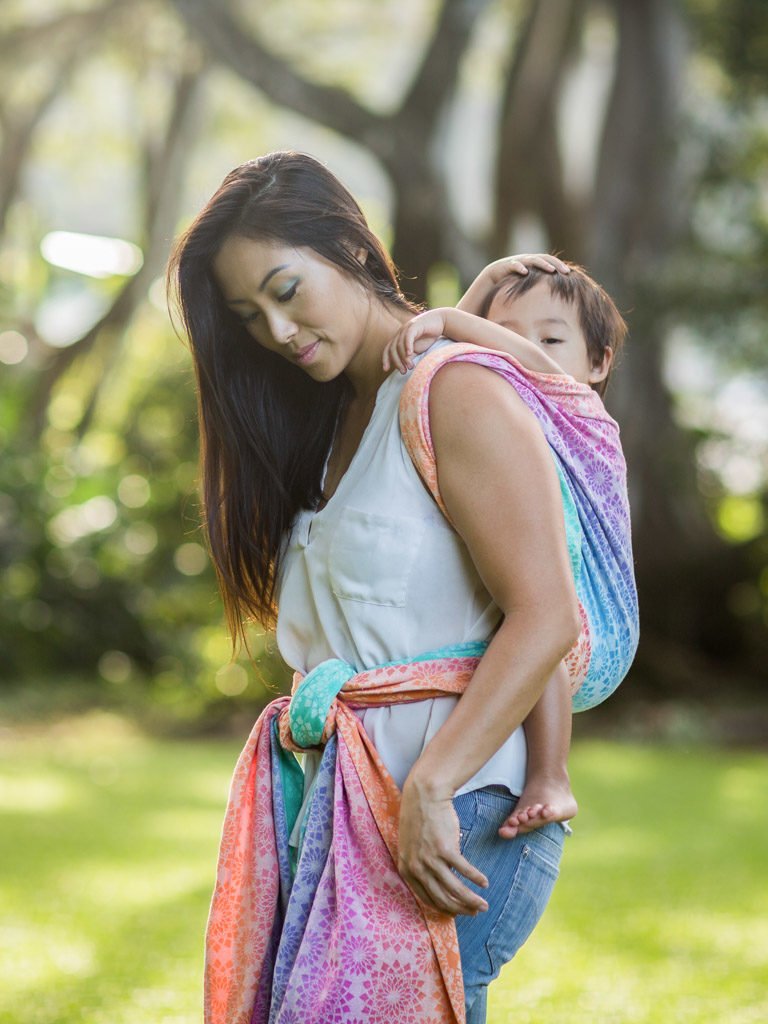 RESTORING THE SCOTTISH HIGHLANDS
There aren't too many more magical sights in the world than the rolling green hills of the Scottish countryside. When you understand how closely tied Oscha is with its Scottish heritage, you can feel a little of that magic just wearing their carriers. And as an extra paragraph in their love letter to Scotland, a portion of each sale goes toward protecting and growing a beautiful grove in the Caledonian Forest.
We are passionate about babywearing and the environment, by bringing those two passions together in our responsibly-made products we hope to make the world a better place for future generations. We love our environment – it's beautiful and inspiring, and we want it to stay that way.
Trees for Life is doing amazing work replanting and restoring the ancient Caledonian Forest. This is helpful not just for the landscape of Scotland – but the atmosphere of the entire planet.
Babywearing is one of the pillars of conscious parenting. We keep our little ones close because we want to raise compassionate, kind children who care enough about others and the planet to live lightly on the earth.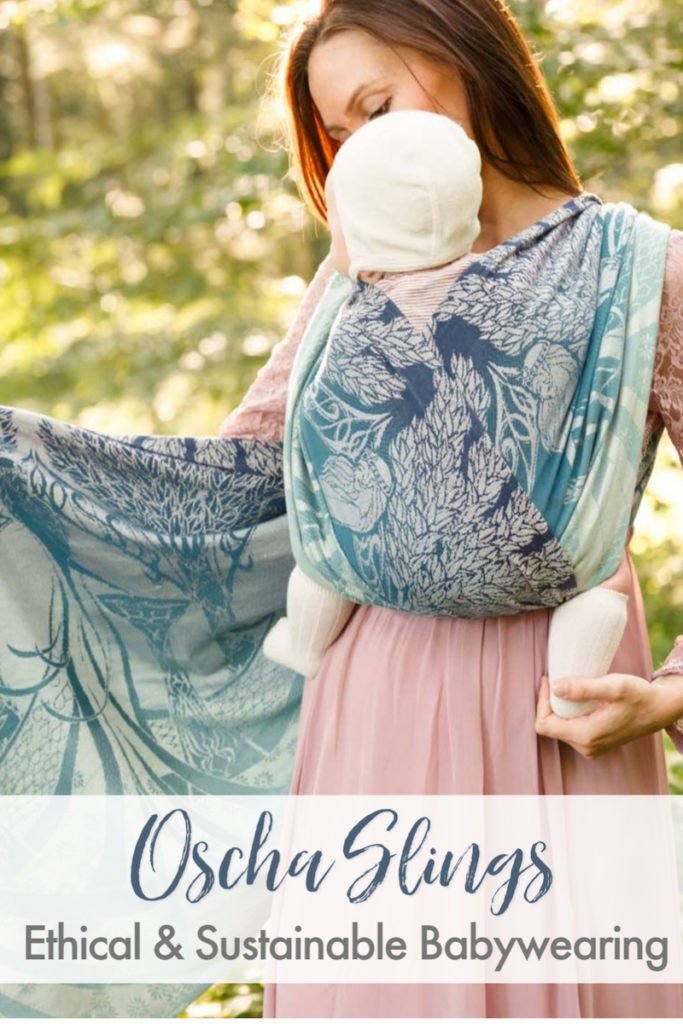 We love the idea of supporting a company that believes in and takes action toward keeping the planet healthy and beautiful for our children and for generations to come.
This article is part of a collaboration with our advertising partner, Oscha Slings. All thoughts and opinions shared are strictly our own. Thank you for supporting the brands that make it possible for Green Child to share free natural parenting and healthy living content.

Since 2010, Green Child has published a digital magazine devoted to natural parenting and conscious living. Hailed as "good for a green mama's soul," Green Child has grown into a resource valued by parents who care about bringing simplicity, compassion, social responsibility, and instinctual intelligence back to parenting.

Latest posts by Green Child Magazine (see all)