The Fall 2017 Issue of Green Child Magazine
If you're looking forward to all the family fun autumn brings, you'll love our Fall issue! Filled with ways to enjoy this vibrant time of year, we've got your seasonal activities covered sustainably.
One of our favorite annual features – the Back to School Lunch & Gear Guide will help you get back into the swing of packing healthy lunches. This year we shot on location in the gorgeous kitchen of our friend Kim Rosas, who also helped with photography. Amanda and Amity were thrilled to have some extra hands this year for food prep and art direction. And you probably saw Jen Aprea take over our Instagram stories, with a behind-the-scenes look at the shoot plus all the fabulous eco-friendly lunch gear. It truly takes a village, and we're so grateful for ours.
Another annual event we love to recognize is International Babywearing Week. Each year we gather families with babies and toddler to experience the many benefits of babywearing. What we love most about this photo shoot each year is the feeling of support and community. Some are pros at wrapping babies. Some are trying a carrier for the first time. But everyone is there to help and encourage one another.
And every year, we see at least one sad or mad toddler transform into total contentment just by being wrapped securely onto Mama's back. We hope you enjoy photographer Christina Birkinbine's gorgeous images of this amazing group of families.
In this issue, you'll also find simple ideas to celebrate a healthier, greener Halloween. And with fall holidays on the way, here's a novel idea.. how about YOU get in a few of those hundred photos you'll be taking? Erin Peloquin talks about why you should make the effort to get in more photos (there are more reasons than you might think). She shares great advice on taking pictures that show you were there for major events like birthdays and vacations, as well as the everyday moments you'll cherish for years to come.
We're also delighted to share our interview with Rising Moon Tribe founder, 10-year-old Torie Griffin. This resourceful homeschooled tween is passionate about helping young girls not only normalize their periods, but celebrate them.
Your favorite, trusted contributors share their advice in our Ages + Stages section. You'll find everything from the benefits of safe co-sleeping to supporting your toddler through a meltdown. We're also talking about helping your child develop critical thinking skills, mindful routines for better sleep, and helping your teen navigate his growing independence.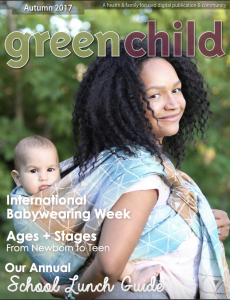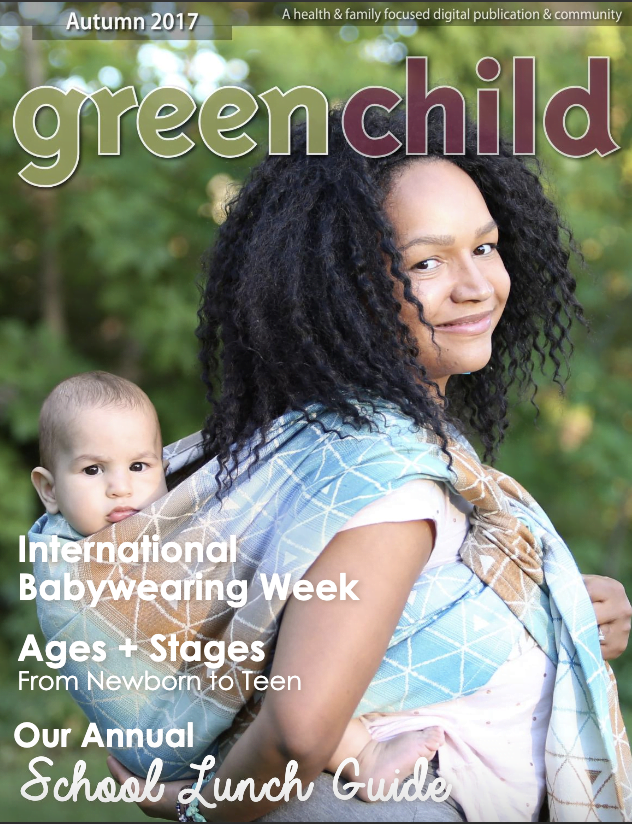 Be sure to get your free subscription to Green Child, so you never miss an issue. As always, we love to hear what you think. Jump into the conversation and share your thoughts on Facebook, Instagram, Twitter, or Pinterest.