When you're a parent who understands the importance of serving your family real food, having a picky eater can be both scary and frustrating.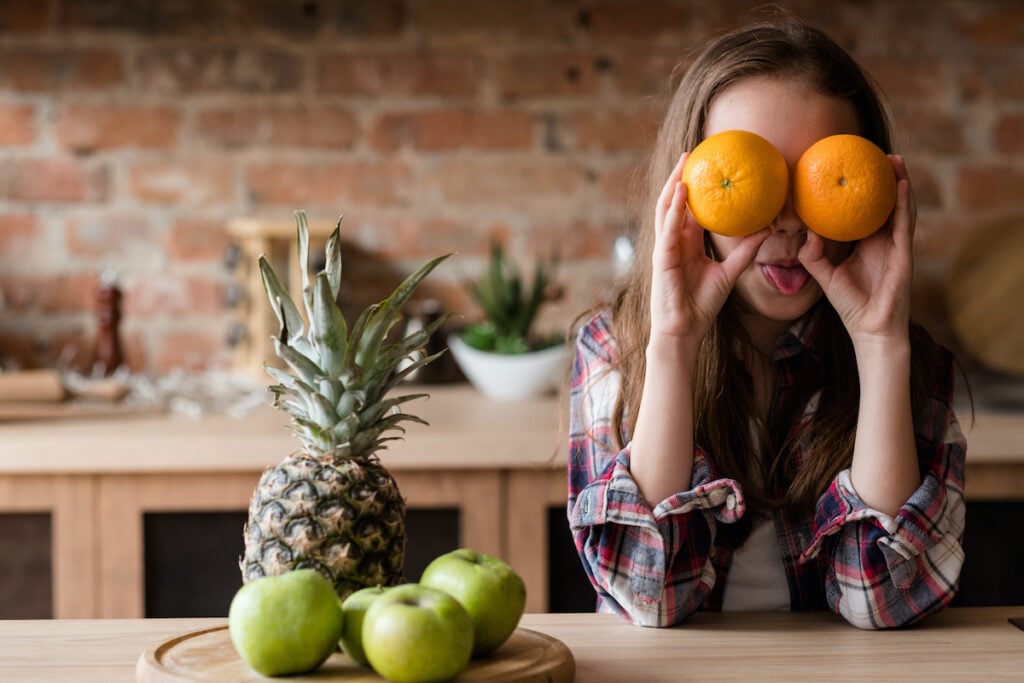 How to Make Sure Your Picky Eater Gets the Nutrition They Need
"How will he get enough nutrition if he only eats bananas and grilled cheese?" is a worry that has plagued plenty of parents. But perhaps the more pervasive fear is, "Am I a bad mom because my kid won't eat vegetables?"
Truly, that's a nagging thought that has kept us up at night.
Well, we're happy to let you off the hook when it comes to both the worry and the challenge of having a picky eater. Generally when you're conscious enough to evaluate your parenting abilities, it means you're a good parent. And the other break we're here to serve up is that picky eating is completely normal for kids – especially in toddlers and preschoolers.
The good news is – it's actually easier than you think to get your picky eater the nutrition they need. Here you'll find how to increase the amount of nutrient-rich foods your child gets and use high-quality supplements to fill in any gaps.
ADJUST YOUR MINDSET
Don't approach this as a battle, even if dinnertime has already felt like a war zone on more than one occasion. Release your past attempts and create a little mantra for yourself about how meal times are fun and happy. Kids feed off of our energy, and they often live up (or down) to our expectations, so try not to label and view your child as picky.
"We should not direct our child's eating, but rather trust his body. Our trust teaches our children to trust and listen to themselves," explains Janet Lansbury, respectful parenting expert and author of No Bad Kids: Toddler Discipline Without Shame.
That said, a child can't know whether he likes a food if he's never exposed to it. She goes on to say that in a relaxed, stress free environment, children start to create positive associations with meals and food.
OFFER MORE NUTRIENT-RICH FOODS
A love of healthy foods – or at least a willingness to eat them because they're good for you – is an essential habit to instill in your child. For a child who doesn't like to try new things, this skill can take a while, but it's worth the consistent effort.
Here are some ways of easing into new foods with minimal drama.
Start with fruits & kid-friendly veggies
Fruits are fun and colorful, and most of them are naturally sweet. Keep fruit and tasty veggies accessible around the house and include apples, bananas, baby carrots, or berries on your child's plate. If he has an issue with certain textures, take it slowly and keep encouraging him.
Adopt the one bite rule
Even if you're in the dreaded chicken nuggets and mac & cheese rut, add a small serving of the healthy meal you're having to your child's plate and encourage her to take one bite. Don't put too much emphasis or expect your child to like a new food on the first try. Just let the one bite rule become a part of mealtime.
Incorporate (or hide) nutrient-rich foods wherever you can
Add veggies or healthy options to their foods. Some parents see it as lying or being sneaky, but is it really? Search Pinterest for any common dish, and you'll find dozens of ways food bloggers have found to make it healthier.

Besides – the Green Child kids just seem to accept that there are chickpeas in the chocolate chip cookies they have at home but not typically at parties or from a package.
Swap out the refined and processed ingredients in meals they love for healthier ones. Add flaxseed and a few leaves of spinach to their smoothies. Their taste buds will adapt and the body will start to crave more of the nutrients it gets from healthier foods.
Scale back on sugar
Not only does it depress the immune system, too much sugar can interfere with your child's taste buds, making healthier foods taste less appealing.
We already know the average school age kid gets too much sugar, but a recent CDC study found that even babies and toddlers are consuming too much added sugar (source). Sweets and sugary juices or drinks can cause blood sugar to spike then crash, which can bring on more of those toddler meltdowns. Plus it sets them up for less than ideal long term eating habits.
SUPPLEMENT TO FILL IN NUTRITIONAL GAPS
Our foods don't contain the same level of minerals and nutrients as they did a few generations ago. In the journal Science, a report showed soil erosion has accelerated since the industrial revolution, and we're now entering a period when the ability of soil, "the living epidermis of the planet," to support the growth of our food supply is plateauing. (source)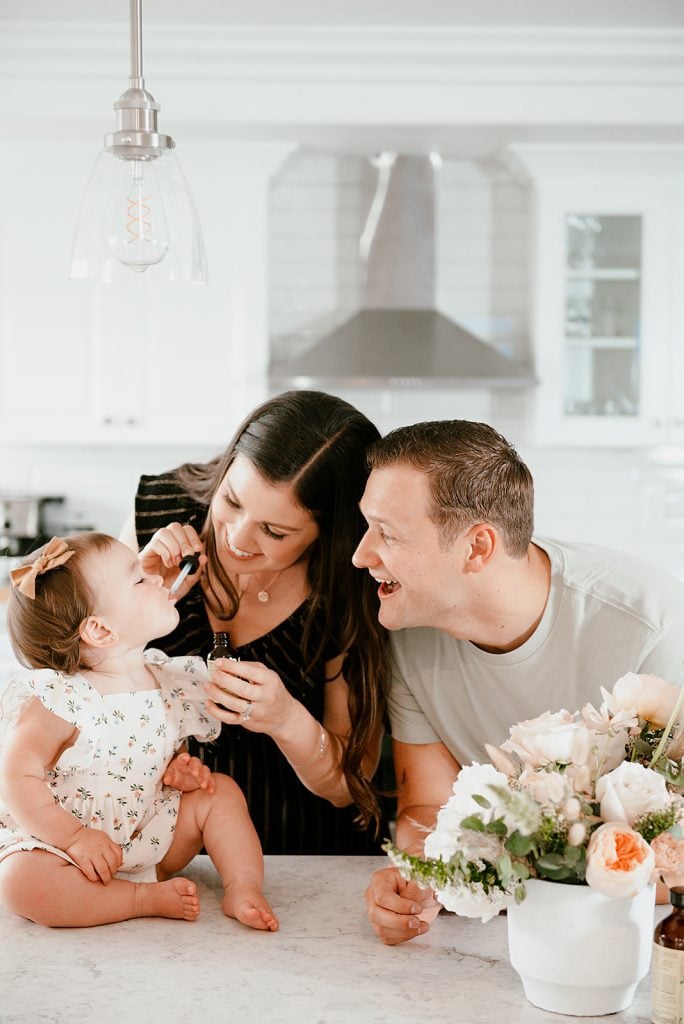 So even if your child eats a balanced diet of whole foods, they could still lack key nutrients. That's why it's helpful to fill in the gaps with trusted, GMO-free supplements. ChildLife Essentials is one of those brands.
Their supplements are certified non-GMO, allergy-free, and gluten-free, and they contain no artificial colors, flavors, fillers, or sweeteners. They also taste as great as they are healthy! Their products come in all recyclable (mostly glass) packaging, which is another important factor in our criteria.
THE CORE 4 FROM CHILDLIFE ESSENTIALS
Multi Vitamin & Mineral
ChildLife Essentials Multi Vitamin & Mineral supplement is an excellent way to give your child the vitamins and nutrients they miss out on from a less than balanced diet.
Specifically it helps provide the building blocks for growth and development, immune support, and proper brain function. It's totally safe for children 6 months and older.
Liquid Vitamin C
Especially during the winter months, Vitamin C can make a huge difference in whether or not your child gets sick. Vitamin C can also help your child maintain a healthy immune system, and ensure optimal immune system function which is of particular importance during the winter months.
There's also the toll environmental toxicity and pollution are taking on our bodies – especially in small children who tend to be more sensitive to environmental triggers. The antioxidants in ChildLife Essentials Liquid Vitamin C may help detoxify your child's system.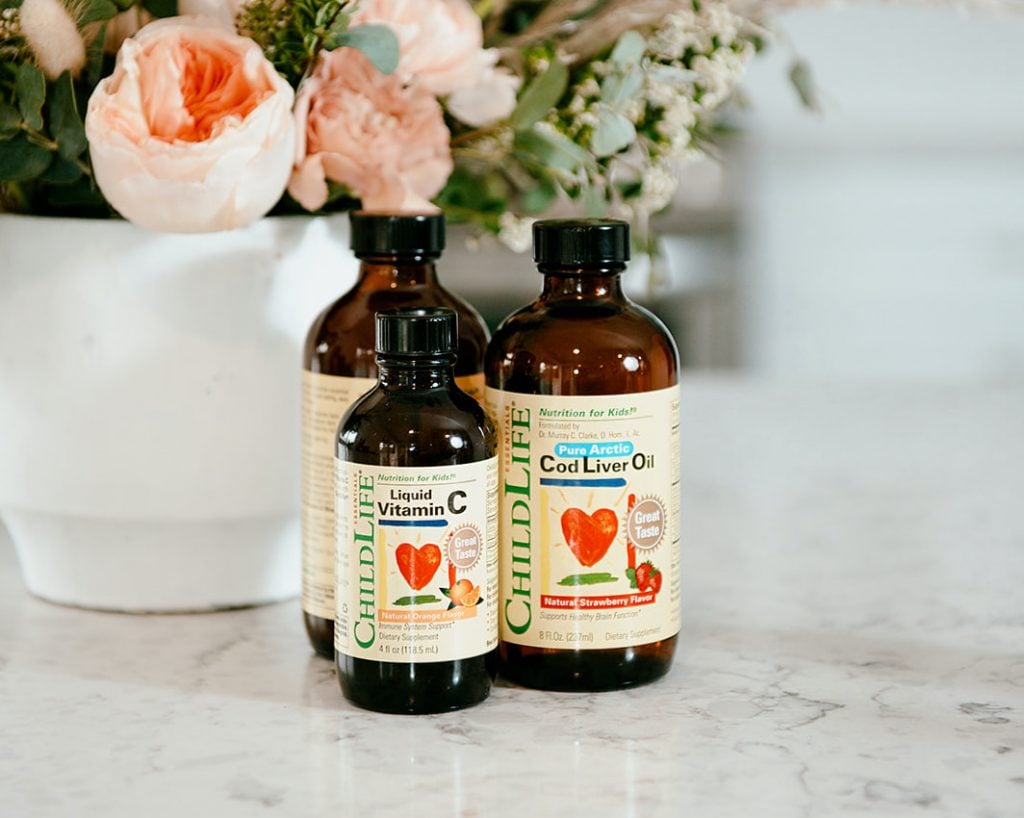 Pure DHA Supplement
60% of the brain grows from, develops from, and is comprised of fats and oils. Of these, 50% is DHA, an essential fatty acid. DHA is abundant in the nervous system. It also helps brain cells deliver information smoothly so it helps support focus, learning, memory, and mood.
ChildLife Essentials Pure DHA is derived from Cod Liver Oil, again from the highest quality oil which is purified then tested to be free of any detectable amounts of mercury, lead, dioxins or PCBs.
Vitamin D3
Millions of people are lacking proper Vitamin D, most likely due to our modern lifestyle, more time spent indoors, and excessive use of sunscreen. A proper supplement like ChildLife Essentials Vitamin D3 drops helps maintain:
Immune Health – Proper levels of Vitamin D can help to maintain a healthy functioning immune system in your child.
Bone Health – Vitamin D is a key nutrient for helping your child maintain proper bone health.
Respiratory Health – Vitamin D can help support a healthy respiratory system.
Heart Health – Studies support Vitamin D's role in a healthy heart, both in children, as they develop, and in adults.
High quality supplements can give you peace of mind when it comes to getting your child the nutrition they need. And just like when we as adults start to eat better, once the body gets used to how well it functions with proper nutrients, it begins to crave more of the good stuff.
This article is part of a collaboration with our advertising partner, ChildLife Essentials. All thoughts and opinions shared are strictly our own. Thank you for supporting the brands that make it possible for Green Child to share free natural parenting and healthy living content.

Latest posts by Green Child Magazine
(see all)