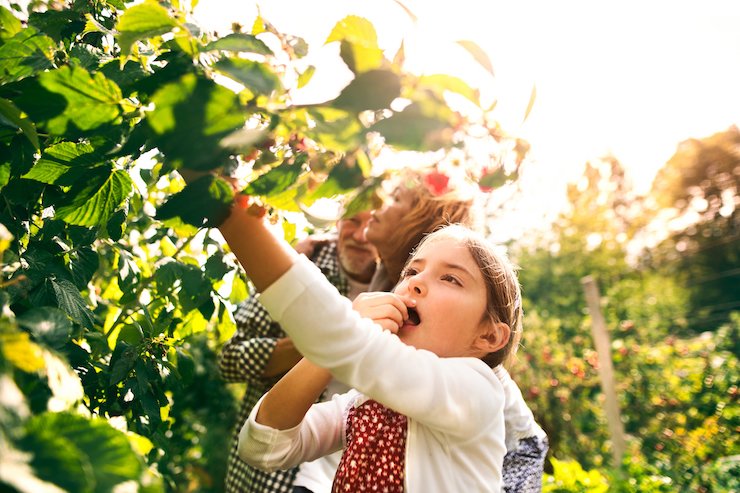 With the rise in popularity of organic food, there is an inevitable countermovement of naysayers who argue that pesticides, despite being toxic, are not harmful to humans — despite the lack of research into the long-term effects of exposure. As a parent, this discourse can make the already chaotic nature of raising a child even more confusing.
How concerned should we be about pesticides and our children? Let's take a deeper look into the issue.
Are Pesticides a Real Concern?
This can only be answered with a resounding, "Yes, they are."
There are many serious health risks associated with exposure to pesticides in children. Some effects can inhibit learning, including ADHD and decreased IQ. Major risks also include cancer, depression, breathing problems, and a compromised immune system. Pregnant women exposed to pesticides even run the risk of having a child with birth defects. The worst part? Nearly 5 billion pounds are used each year in the U.S. alone. Clearly, parents have an obligation to avoid exposing their children to these dangerous substances.
Browsing the produce section has never been so stressful; while the Environmental Protection Agency has established limits for pesticides in produce, there is a lack of research into how consuming them — in any quantity — can affect childhood development. Considering that the vast majority of produce sold in the U.S. is found to have at least one pesticide present, Americans have grown rightfully cautious of what they eat.
Our exposure to pesticides is compounded by its presence in our environment. Pesticide use is pervasive, used in farms from coast to coast. For example, Monsanto, the largest producer of genetically modified seeds, is under legal investigation for exposing people to the weed killer RoundUp, which has been linked to several forms of cancer.
As farmers and institutions use and dispose of them, they inevitably find their way into soil, bodies of water, groundwater, and even the air. They can travel long distances, and the worldwide use and distribution of pesticides mean that people can face exposure to them in many, many areas.
With the effects and prevalence of pesticides in mind, what can you do to ensure your child is not affected by herbicide and insecticide exposure?
Keeping Your Child Safe From Pesticide Exposure
There are many steps you can take to minimize your child's exposure to these harmful substances. First, let's discuss grocery shopping. These are practices that you will want to teach your child, as well as practice yourself when planning family meals. When buying produce:
Look for locally grown or organic fruits and vegetables that are in-season. Organic options are a smart choice for those seeking cleaner produce. Organic farming methods result in produce that is much safer for human consumption. However, if the high price of organic food is prohibitive, shopping at your local farmer's market is a great alternative; local farmers typically use fewer pesticides.
Avoid pesticide-heavy produce. Due to a number of factors, some produce requires a substantially higher amount of insecticides and herbicides than others. Particularly egregious offenders include strawberries, nectarines, peaches, apples, celery, grapes, pears, cherries, tomatoes, sweet bell peppers, cucumbers and potatoes. Unless you know the source of such produce, avoid them.
Wash fruits and vegetables before using them. This should go without saying, but you need to wash any fruit or vegetable before using it. Using cold water and a small amount of salt (around 2 percent) will remove at least 75 percent of pesticide residues from the surface of produce.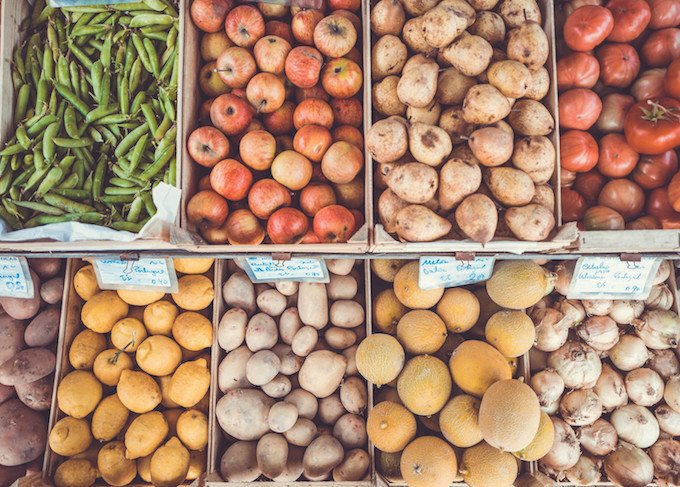 There are also measures you can take to avoid environmental contact with harmful chemicals. When protecting your children against pesticides, you should:
Teach your child about pesticides. As much as you would like to, you can't hold your child's hand throughout the day, every day. For this reason, your child needs to know the basics of recognizing and avoiding contact with pesticides — focusing particularly on chemicals that may be easily accessible, like bug spray or rodenticide. While younger children may have difficulty understanding this topic, you can still teach your child to avoid environmental risks.
Avoid using pesticides in or around your home. While this might be the most obvious tip of all time, an integral way to keep a safe, child-friendly lawn is to refrain from using dangerous chemicals on your property. Roll up your sleeves, put on your bug repellant, and pull out weeds as needed. Similarly, you should avoid using pesticides in the home. Consider having your water tested as well to determine if water pollution from pesticides has occurred.

Know the symptoms of pesticide poisoning. If all else fails, you need to be aware of the symptoms of poisoning. While these often resemble a flu, children who are affected may exhibit difficulty breathing, a lack of awareness, dizziness, and skin rashes. Contact your local Poison Control Center if you have reason to believe your child may have been exposed to a high level of these dangerous chemicals.

If you are concerned about the potential harmful effects of pesticides on your child, following these guidelines is a great start to ensuring healthy development.
If you want to contribute further, consider advocating against the use of harmful chemicals in your own community. In fact, these guidelines can serve as a foundation as you raise your own child to become a green guru in their own right. As long as you remain vigilant about avoiding pesticide exposure, you can ensure a bright, healthy future for your family.

Bob Hand is a blogger from Boise, Idaho. He studied at the University of South Carolina and keeps a pulse on current issues in veganism and education. His hobbies include reading and collecting vinyl records.