Spring brings some of our favorite holidays… Earth Day, Easter, and Screen Free Week. You'll be inspired with ideas to get outside and enjoy every minute of those longer, sunny days. This issue's DIY projects are all about digging in the soil and creating something both edible and beautiful!
Read the second part of our look at The Continuum Concept and learn why it's important to build your own parenting tribe. We're also taking a look at breastfeeding challenges like low milk supply, giving you some real life tips on staying active after baby, and sharing ways to get comfortable having "The Talk" with your kids.
And it's hard to believe, but this issue marks our 4th Annual Baby Gear Guide. You'll find our team's top picks for safe, non-toxic baby items. We searched high and low for the safest, most convenient and eco-friendly baby gear. All of this, plus your favorite columns by green living and conscious parenting experts are ready for you to enjoy!
Settle in and enjoy all the latest in natural parenting…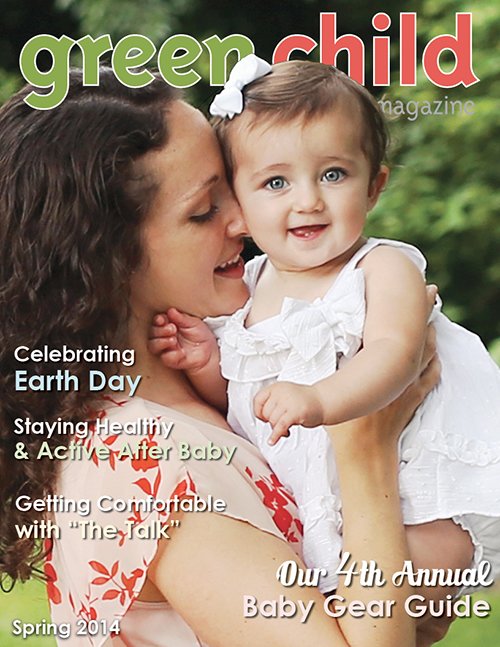 Be sure to grab your FREE subscription to Green Child Magazine. As always, we love to hear what you think. Jump into the conversation and share your thoughts on Twitter, Facebook, G+, Instagram or Pinterest.
If you'd like to get Green Child straight to your iPad, be sure to download our app in the Newsstand.

Latest posts by Green Child Magazine
(see all)