Organic Strawberry Popsicles with a Cucumber Twist
These organic strawberry popsicles offer a cool, refreshing taste of summer. And the little hint of cucumber adds the most refreshing twist.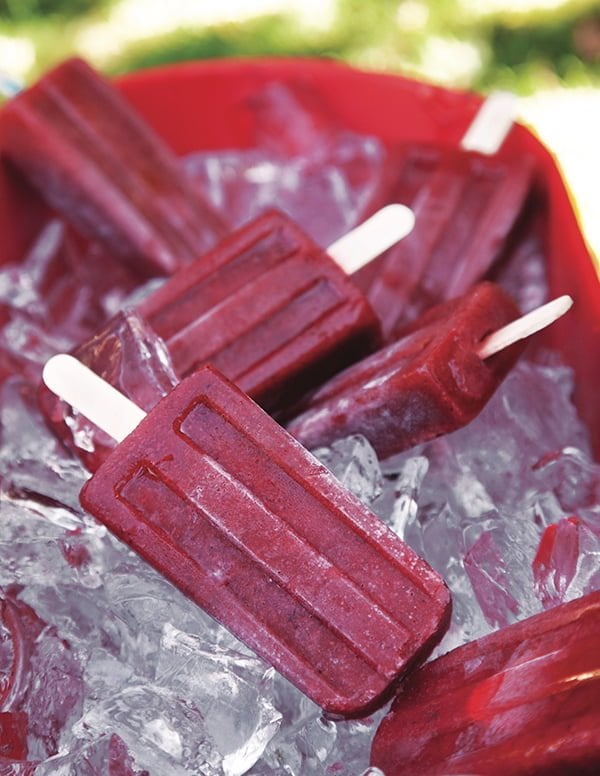 Our favorite Saturday is the first one the farmers market is flowing with fresh, local strawberries. But a pretty good day is when the organic strawberries are two for one at the grocery!
No matter where you get your berries, these DIY strawberry popsicles will certainly be a hit.
Cucumber naturally quenches your thirst and hydrates the body. Cucumber is also a great source of B vitamins and chlorophyl.
You know the phrase "cool as a cucumber"? It actually has a double meaning.
The cooling properties of cucumber cool the body and they can also help you calm down. In Chinese Medicine, imbalances in the liver can lead to anger. When eaten regularly, cucumbers can reverse liver damage.
Organic strawberries contain loads of vitamin C, and kids love the sweet, delicious flavor.
Why Make Your Own Popsicles?
It's a solid question when packaged popsicles are readily available. But homemade popsicles are superior because:
You control the ingredients.
There's no added sugar or chemicals you can't pronounce.
There are no artificial dyes. Red dye is one of the worst offenders. But we're just using fresh strawberries to make this rich red color.
They're waste-free. No plastic sleeves to find later in the yard or even worse, in the water supply.
They are SO much cheaper.
Can you swap frozen strawberries for fresh?
Sure! Frozen berries will do as long as you have a high powered blender. By letting the frozen strawberries thaw in the mixture, they'll absorb more of the flavor.
What about picky eaters?
If you're a fan of gourmet popsicles, you know they get extremely creative. One of our favorite popsicles is a strawberry basil version. So we've been known to add a little basil to this recipe.
For an extremely picky palate, you might want to use a smaller cucumber or cut back what's called for. They'll just get that hint of refreshing flavor. And it's a great way to expand their taste buds to a healthier, real food.
How to Make Strawberry Popsicles
See the simple ingredients below and how to use them. We recommend using a high powered blender and these stainless steel popsicle molds or reusable silicone popsicle molds for these homemade strawberry popsicles.
You can find popsicle sticks in stores, online, or in craft stores. Of course, you can always use ice cube trays and toothpicks.
Some popsicle molds are hard to clean by hand, so try a bottle brush to get those hard-to-reach spots.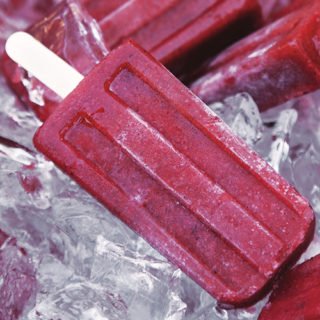 Equipment
high powered blender

reusable silicone popsicle molds
Ingredients
3

cups

fresh organic strawberries

1

cup

chopped peeled cucumber

1/8

cup

maple syrup or honey

3

tablespoons

freshly squeezed lemon juice

1/2

cup

fresh mint leaves

1/2

cup

water
Instructions
In a high-powered blender or food processor, blend all the ingredients until completely smooth.

Pour the mixture into 6 popsicle molds and freeze for at least 4 hours.

Store in freezer for as long as they last!
Servings:
6
popsicles (depending on your molds)
These strawberry pops are healthiest when they're organic. Strawberries are always on the dirty dozen list, so it's important to buy them organic.
Let us know how your strawberry popsicle recipe turned out in the comments!